Section Branding
Header Content
A history of hip-hop in Georgia: From Jack the Rapper to 'rap's epicenter'
Primary Content
A party in a Bronx recreation room 50 years ago, Aug. 11, 1973, is being heralded as the start of the now-global phenomenon that is hip-hop.
The funny thing is, the way some describe that back-to-school fundraiser hosted by an 18-year-old New Yorker named DJ Kool Herc sounds a lot like hip-hop's early days 883 miles away — here in Atlanta.
It wasn't the power of the scratchy 1970s AM radio broadcasts from Atlanta's San Souci nightclub on Campbellton Road that made the beats and rhymes stand out. And the radio host — who went by Mojo — didn't even pretend to be a pioneer on the turntables on par with Kool Herc.
But the sound that came through the microphone in both the Empire and Peach states was similar in its, well, simplicity.
"They're seeing folks in the party, their friends, and they'll shout people out, they'll do it in these funny little rhymes," Jeff Chang, author of Can't Stop Won't Stop told NPR. "And these rhymes develop into more rhymes, right? You know, shouts and cries that are basically about urging the party to get higher and higher. So they keep on kind of evolving that and that actually turns into rap."
That was the birth of hip-hop.
Hip-hop may have originated in New York, but the genre now finds many of its current hitmakers in Georgia. And there are at least 50 important moments in hip-hop involving artists, record labels or just events that happened here.
Remember these? Read our Georgia hip-hop timeline:
1970s
1977: Back when popular music by Black artists was actually labeled Black Music on the Billboard charts, Jack "The Rapper" Gibson — a radio personality on Atlanta's WERD (known as the country's first Black-owned radio station) — came up with a gathering where Black Music executives could confer, support and promote, In Bill Stephney's Medium.com article titled "The Wildest Record Convention On Earth," Gibson was described as "part of a generation of radio personalities that talked 'jive' or the hip-speak of the day, lending colorful, jargon-filled and often-rhymed commentaries to the listening audience in-between record spins."
The Jack the Rapper Family Affair became so popular that Prince did a midnight show, gangster rap label Death Row made it a point to attend and the founder once celebrated his birthday by wearing his jeans backwards; a nod to Kris Kross. (But we've already gotten a bit ahead of ourselves.)
1980s
Spring 1983: What genuinely started as a small, camcorder-free picnic in Piedmont Park organized by the DC Metro Club for the Atlanta University Center students who didn't go home for spring break, later became the city-wide, traffic-snarling, weekend of youthful uninhibitedness known as Freaknik. (Or what Atlanta magazine billed the city's "most infamous street party." )
1990s
1991: Years before Atlanta became a legitimate Motown of the South, Detroit's legendary Motown imprint actually came down south and employed the talents of Atlanta executive Kevin Wales and Columbus, Ga., native Dallas Austin to craft and produce the first kid rap group of note: Atlanta's Another Bad Creation.
February 1992: Ooooooohhh . . . On The TLC Tip is the first release from singers Tionne "T-Boz" Watkins and Rozonda "Chilli" Thomas and rapper Lisa "Left Eye" Lopes, on LaFace Records; the label the once-L.A.-based production team Antonio "L.A." Reid and Kenneth "Babyface" Edmonds moved to Atlanta to establish. Two albums into its career, the trio TLC would become one of the best-selling female groups ever.
March 1992: College Park teen Jermaine Dupri discovered two stylish kids in southwest Atlanta's Greenbriar Mall — just off the same Campbellton Road the Sans Souci was on — and he decides to make a kid rap group out of them called Kris Kross. Chris Kelly and Chris Smith's first single, "Jump," held the No. 1 spot for eight weeks and made Dupri a millionaire before he could legally drink. That same month, Dupri's record executive father Michael Mauldin leads the launch of an Atlanta hip-hop group many think are from "Tennessee" — Arrested Development. The thoughtful ensemble seen more in overalls than designer labels won Grammys for best new artist and best rap performance by a duo or group.
June 1992: Kris Kross became so big, so quickly that global superstar Michael Jackson asked the twosome (and Morris Brown College's own DJ Nabs) to open the European leg of his "Dangerous" tour.
1993: Kris Kross's rapid ascent also earned Dupri his own So So Def Records deal, a spin-off of his production company of the same name. 
1993: The heavy-on-vinyl Earwax Records opened on some prime real estate on Peachtree Street. (Ask owners Jasz and DJ Talib Shabazz to tell you about the time Kanye West — an Atlanta native — stopped in.)
1993: "Player's Ball" was the debut single from hip hop duo Antwan "Big Boi" Patton and Andre "Dre" Benjamin's OutKast. The song was released Nov. 19, 1993, and became a theme song about life in Atlanta.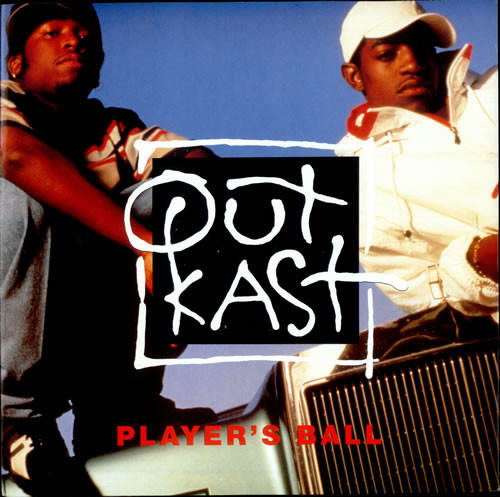 1994: A Chicago rapper made her way backstage at a Kris Kross concert and next thing you know, Dupri signed the female version of gangster rapper Snoop Dogg to So So Def. Da Brat's debut, Funkdafied, is the first album by a female rapper to sell a million copies.
April 1994: Long-established R&B hitmakers Reid and Edmonds release Southernplayalisticadillacmuzik, the first album from OutKast, on their LaFace label.
July 1995: At a time when Atlanta stations would proclaim in their commercial breaks that they didn't play rap music, WHTA-FM became the city's first full-time hip-hop station. It initially broadcast on 97.5 on the dial, from a trailer in the middle of a field in College Park. On-air personality Ryan Cameron left Atlanta's ratings leader (V-103) to join 97.5, and he was replaced as evening announcer by then-Texas radio personality, Greg Street. Cue seismic shift in Atlanta radio.
Aug. 3, 1995: The place: The Paramount Theater in New York City. The occasion: The 1995 Source Awards. When the once-revered magazine handed OutKast the Best New Rap Group Award, and boos ensued, then came arguably the most famous line in a hip-hop awards acceptance speech: "The South got something to say!" Dre responded. 
November 1995: As if to add another explanation point to Dre's Source Awards declaration, three months later the second rap group on LaFace was released: Goodie Mob. Its debut CD Soul Food was almost an immediate, classic Southern hip-hop album.
1998: Caribbean and classic southern food centered the menu at the restaurant Justin's, a Buckhead version of the New York original opened by Reid and his fellow mogul Sean "Diddy" Combs. 
March 1999: Even with all of the success and attention Atlanta had garnered thus far, esteemed cultural critic, author and filmmaker Nelson George said it was when College Park native Pastor Troy came out with the single "We Ready" that he really took note. "Jermaine and all of those guys were making hits. Huge hits, pop hits," George explained. "But I felt like if I came down to Georgia, to Atlanta, the people would actually sound like Pastor Troy."
2000s
February 2002: Comedic actor Dave Chappelle hit an unforgettable high note (affect your favorite Rick James impersonation here) with the sketch "Charlie Murphy's True Hollywood Stories" on TV's Chappelle Show. And who provided the finale/closing performance? A onetime Hot-97.5 intern turned rapper who goes by Ludacris.
April 25, 2002: Lisa "Left Eye" Lopes of TLC was killed in a car accident in Honduras just weeks before her 31st birthday.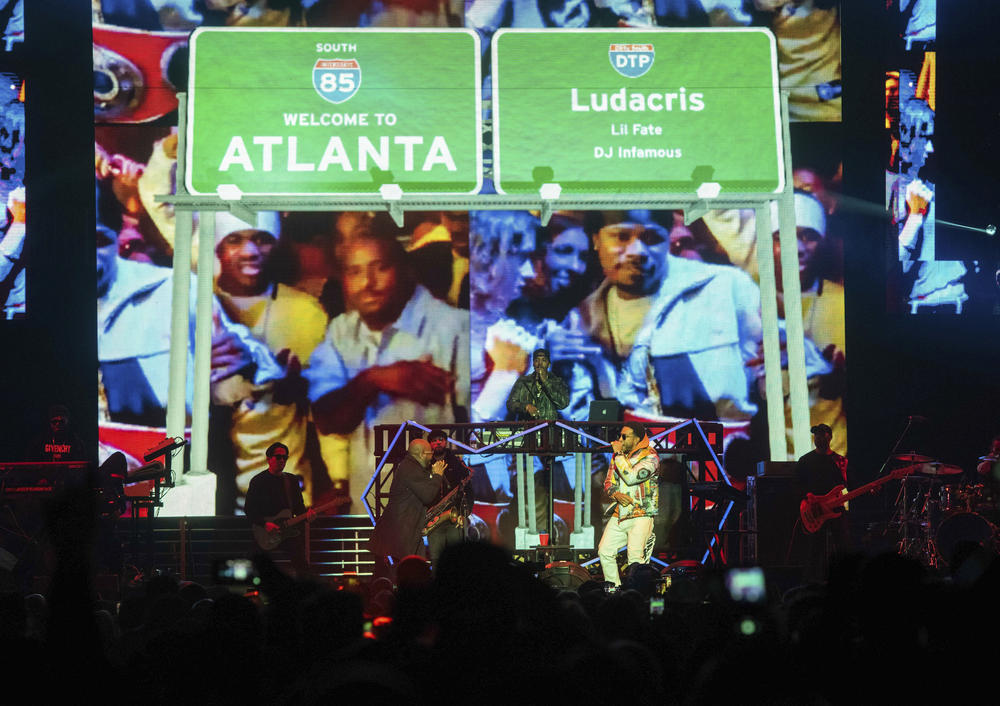 May 2002: As much a roll call of all of the places you could party in the city as it was a hit, the single "Welcome To Atlanta" (by Dupri and featuring Ludacris) remains an anthem. (Notice the tribute Dupri pays to Lopes in the video.)
2003: In the mid-1990s, the same area of Peachtree that hip-hop gathering spot Earwax Records occupied became Kaya (refer back to "Welcome To Atlanta") and then, this year, the Gidewon brothers' behemoth that was Vision nightclub opened. Three years later, the landowner decided to make way for condominiums and T.I. and Young Jeezy — two of the pioneers of the city's hip-hop subgenre, trap music — performed on Vision's last night.
September 2003: OutKast released their double-CD Speakerboxxx/The Love Below — which became the first hip-hop CD to win Grammy's top prize, album of the year. (Big Boi and Dre affirm that it was on-air personality Greg Street who suggested that instead of doing solo albums, they should put their mostly solo projects together in this singular effort. And the night OutKast won the biggest Grammy was the same evening Dre announced backstage he was "retiring" from rap.)
November 2003: The New York-based Source magazine — then regarded as a "bible of hip-hop"  — named (onetime So So Def executive) Lil Jon and the East Side Boyz group of the year. And another of the city's hip-hop subgenres, crunk music, takes the main stage, 
February 2004: While that applause from The Source was appreciated, Lil Jon, the Frederick Douglass High School graduate born Jonathan Smith, said he really felt famous when Chappelle parodied him on the comedian's aforementioned Chappelle Show.
2005: Co-founders of the independent Atlanta hip-hop label Arc the Finger — Brian Knott and Kevin Elphick — launched the A3C Festival & Conference; recently hailed by Forbes for its "expertly curated panels and sessions with both entrepreneurs and artists tackling topics connected to the hip-hop world."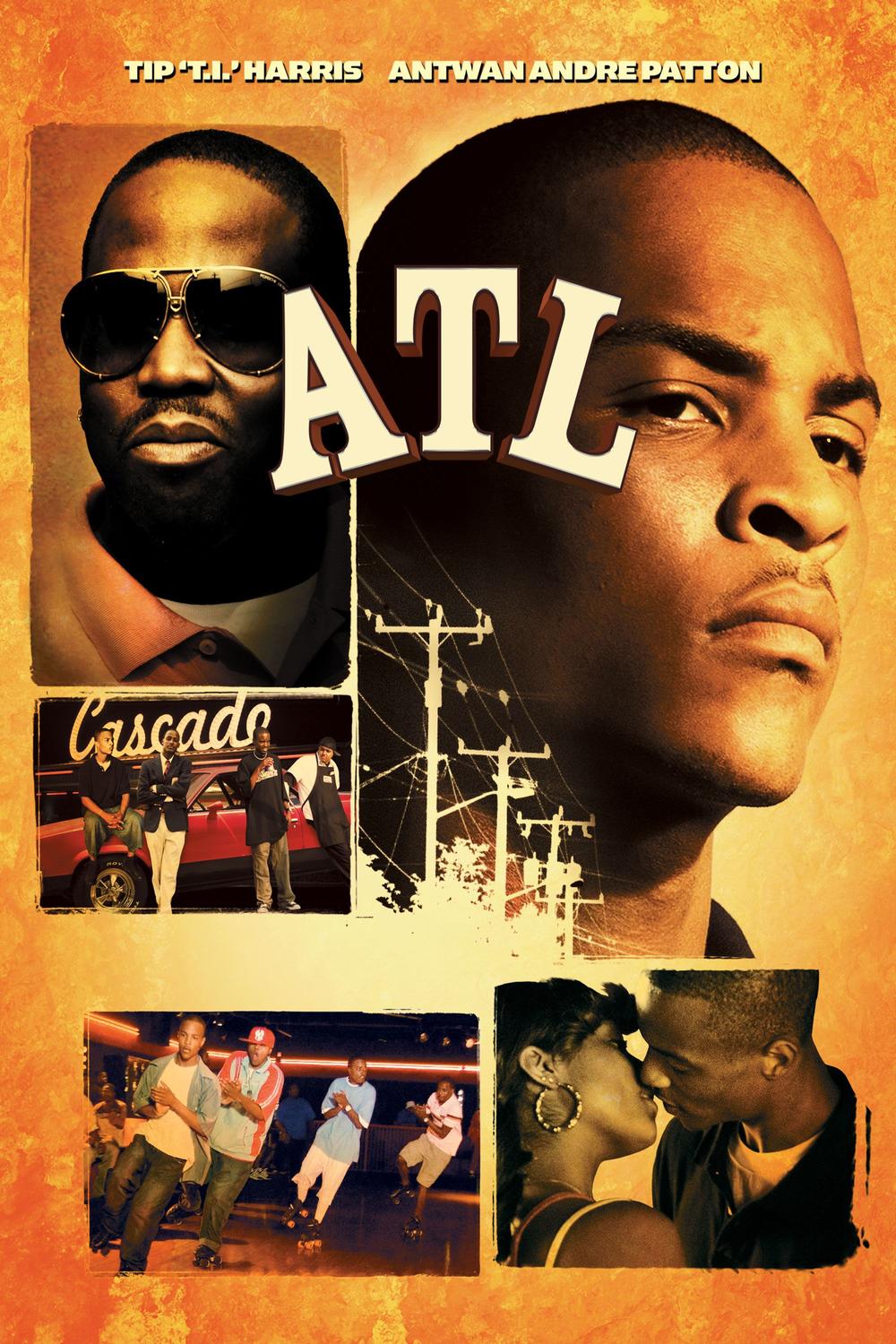 March 2006: Set in Southwest Atlanta's real-life Cascade skating rink, the film ATL is a coming-of-age vehicle for both T.I. and Big Boi's movie debuts.
October 2006: Black Entertainment Television (BET) announced atop the Metro Atlanta Chamber of Commerce that it would launch its BET Hip-Hop Awards at the FoxTheatre. (And you thought they only shut down Peachtree for the Road Race. No, for this inaugural red carpet, as well.) When T.I. later wins the top award for Video of the Year ("What You Know," featured in ATL), he tells the global audience: "I'm taking this one back to Bankhead!" — a reference to The Atlanta neighborhood where he grew up. The Atlanta native born Clifford Joseph Harris Jr. went on to be nominated for eight Billboard Music Awards, winning five. And at the 2007 Grammy Awards, after picking up trophies for best rap solo performance ("What You Know") and best rap/sung collaboration ("My Love" with Justin Timberlake) he said: "We've been at it for so long ... I think right now, this is my city's time." 
Oct. 2, 2007: Wait — how did we go so long without mentioning Mr. ColliPark — or, as he's also known, DJ Smurf? Or as he was born in College Park, Ga., Michael Crooms? Long instrumental in the state's music and dance scene, he started out on the pre-LaFace and So So Def, multi-genre Atlanta label Ichiban Records (with fellow early rap contributors Kilo Ali and MC Breed). Then as a producer he rocketed with the success of ever-animated Atlanta duo Ying Yang Twins ("Whistle While You Twurk"). And on this day his teen rap discovery (and MySpace megastar — remember that?) Soulja Boy Tell 'Em released his debut, Souljaboytellem.com; including what was then an iTunes record-breaker for downloads, "Crank That (Soulja Boy)."
Oct. 13, 2007: Minutes before the BET Hip Hop Awards were about to start at the Atlanta Civic Center, top nominee T.I. stopped at the Walgreens blocks away on Piedmont Road. The convicted felon was arrested on charges of buying machine guns. Five months later, he pleaded guilty. 
Oct. 8, 2008: T.I. scored the No. 1 album and single in the country with the album Paper Trail, featuring single "Live Your Life" (with Rihanna).
2010s
December 2011: After serving a 13-month prison sentence, T.I. returned with a reality show deal and he and his Grammy-winning wife, Tameka "Tiny" Cottle let the MTV cameras into their Stockbridge, Ga., home on T.I. & Tiny: The Family Hustle.
June 2012: Reality show spin-off Love & Hip Hop Atlanta premiered on VH1, including Lil Jon's local find Scrappy, Decatur artist and businesswoman Rasheeda and New York transplant (and onetime Sean "Diddy" Combs hitmaker) Stevie J.
May 1, 2013: 34-year-old Chris Kelly of Kris Kross died after being found unresponsive at his Atlanta home. The autopsy revealed it was a drug overdose. "To the world Chris was Mac Daddy but to me, he was a son I never had," Dupri shared in a written statement.
April 1, 2014: In a press release it was announced that onetime LaFace Records intern Ethiopia Habtemariam —  formerly a senior Vice President of Motown Records and head of urban music at Universal Music Publishing Group — would become president of the label renowned for such legends as Michael Jackson, Diana Ross and Stevie Wonder. An Atlantan is literally running Motown. It was an ascension that included a partnership Habtemariam nurtured with Quality Control, the Atlanta label and management firm whose clients include Migos, Cardi B, City Girls and Lil Yachty, 
April 27, 2014: After a decade-long absence from the stage, OutKast comes home — kind of — to play the CounterPoint Music & Arts Festival in Rome, Ga. It was the second stop on a 40-date tour, marking the 20 year-anniversary of OutKast's 1994 debut, Southernplayalisticadillacmuzik. Then, finally, they played a three-night stand at Centennial Olympic Park with openers Kid Cudi, singer-songwriter Raury and fellow Stone Mountain-er Childish Gambino (who goes by Donald Glover when he's acting).
September 2016: Speaking of Glover, the Atlanta TV series he created and starred in debuted on FX, following college dropout and aspiring music manager Earnest "Earn" Marks (Glover) and rapper Alfred "Paper Boi" Miles (Brian Tyree Henry) through a sometimes recognizable/sometimes otherworldly local hip-hop scene.
Sept. 21, 2016: Shawty Lo — born Carlos Rico Walker in Atlanta — died in a car crash at age 40. A beloved street favorite in his own right, he earned broader recognition in a group known for yet another rap subgenre, snap music. D4L's "Laffy Taffy" single was one of a long line of Atlanta hits with an accompanying dance. (Examples: "Crank That," "Shoulder Lean," "Bankhead Bounce," "Look at My Dab.") And could there be any bigger acknowledgment of his impact than, days later, none other than Beyoncé paying tribute mid-song at Philips Arena, with an excerpt from Lo's "Dey Know"?
Jan. 8, 2017: "I really wanna thank the Migos," Glover said from the Golden Globes stage, as he accepted Atlanta's award for best television series, musical or comedy. "Not for being in the show, but for making 'Bad and Boujee.' Like, that's the best song, ever." That pronouncement — and Glover then going on to compare the Lawrenceville, Ga., rap trio to the Beatles — was followed by a 243% Increase in Spotify streams for "Bad and Boujee."
Summer 2017: A neon pink trap house on Howell Mill Road? Yes, that happened. To promote his Pretty Girls Like Trap Music  album, College Park rapper 2 Chainz secured a property, and painted it the same can't-miss pink as the dilapidated home on the CD cover. The busy thoroughfare came to a standstill as people hopped out of their cars to take pictures with it for their social media accounts. 
September 2018: After becoming the site of Trap Church services, a haunted house and a health clinic for free HIV testing, the Pink Trap House (including the pink broken-down car in front of it) finds a permanent place in T.I's Trap Music Museum. The escape room/mini studio/bar/ongoing popular social media setting had a private opening during A3C weekend.
December 2019: Talk about a curious, full circle moment: First, Latto became the Season 1 winner of The Rap Game, a reality show where the prize is a deal with Dupri's So So Def Records. Then her "B**** From Da Souf" remix with Saweetie and Trina went platinum, which she's said made her the first solo female rapper from Atlanta to sell a million records. (While she was raised in Georgia's capital, she was born in Columbus, Ohio.)
2020s
May 29, 2020: As crowds gathered to protest the police killing of George Floyd — some looting and destroying property at downtown's CNN Center and at Buckhead's Phipps Plaza — then-mayor Keisha Lance Bottoms held a press conference with rappers/friends/activists/business partners T.I. and Killer Mike. "It is the responsibility of us to make this better right now," said Mike, born Michael Render. "We don't want to see one officer charged. We want to see four officers prosecuted and sentenced. We don't want to see Targets burning. We want to see the system that sets up for systemic racism burnt to the ground."
"I don't have any good advice, but what I can tell you is that if you sit in your homes tonight instead of burning your home to the ground, you will have time to properly plot, plan, strategize and organize and mobilize in an effective way."
August 2021: In one fell swoop, Da Brat came out for all of the WE TV viewers to tune into, got married to businesswoman Jesseca "Judy" Dupart  AND got pregnant. A first in hip-hop (and for black women?) that began with the launch of Brat Loves Judy.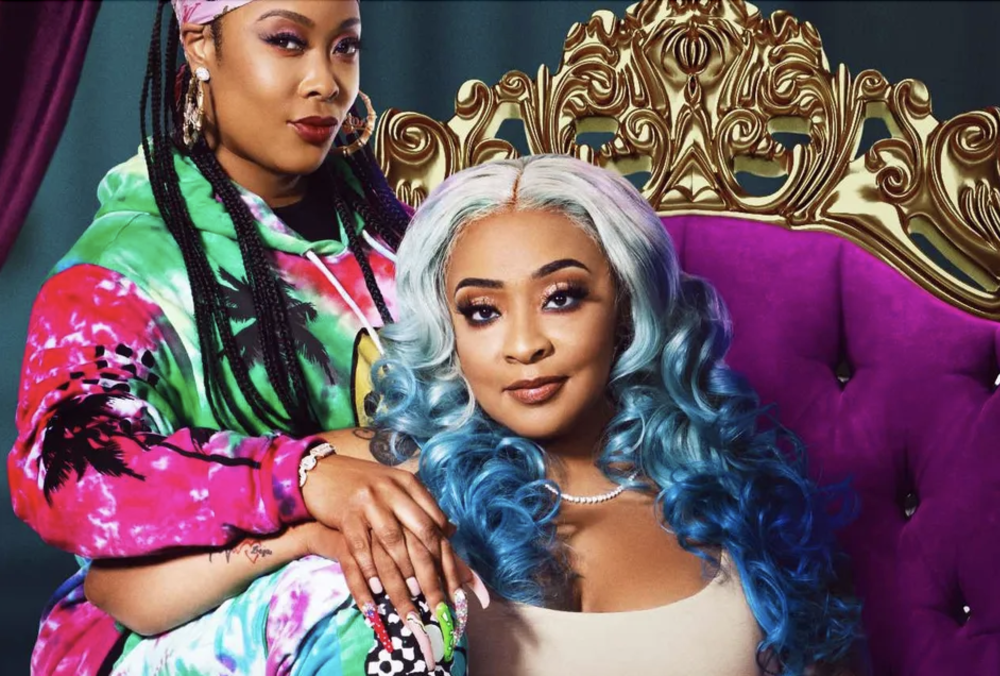 September 2021: BMF — three letters some in Atlanta still refrain from saying too loudly — moved from the Black Mafia Family that was both a criminal and hip-hop enterprise here in the '90s to early 2000s, to a TV drama on Starz.
May 2022: Rappers Young Thug and Childish Gambino made history when Gambino's single "This Is America" — which Thug co-wrote — becames the first hip-hop track to win the Grammy Awards' song of the year. Three years later, the artist born Jeffery Lamar Williams would be arrested at his Buckhead home on charges of conspiracy to violate Georgia's RICO Act and of participation in a criminal street gang. 
Nov. 1, 2022: Migos' Takeoff — born Kirsnick Khari Ball — was shot and killed at a private party in Houston, Texas.
April 2023: As rapper Tupac Shakur's 1995 tribute "Dear Mama" climbed into the Top 10 of the Billboard 100, his activist mother, Afeni Shakur, was a proud Atlanta resident. Decades later, her remarkable story was told in a five-part docuseries that premiered on Hulu.
May 18, 2023: Chris "Ludacris" Bridges received the 2,756th star on the Hollywood Walk of Fame, the same day the 10th edition of the Fast & Furious franchise in which he co-stars hit theaters.
May 25, 2023: Braves fans lined up hours before their team took on the Philadelphia Phillies, so they could be among the first 15,000 to take home an OutKast bobblehead. Inside, it drew the reported third-biggest crowd in Truist Park history.
June 26, 2023: Complex magazine came out with its first Best Rap Cities Right Now ranking and — drum machine roll, please — Atlanta has the No. 1 spot. "Atlanta remained relevant over the last few years, nearly unscathed in its position as rap's epicenter," the accompanying article states. "Atlanta has long commanded attention and pushed boundaries in rap. In the '90s, pioneering acts like OutKast and Goodie Mob set the foundation for Atlanta's takeover … A-town dethroned established regions like New York and Los Angeles, solidifying its position as the mecca of rap."
Aug. 7, 2023: The City of Atlanta began a weeklong celebration of its contribution to hip-hop culture. ATL 50 Hip Hop includes academia talks, movie screenings, dance events, a time capsule — culminating with a free concert by T.I., Goodie Mob, EarthGang, Backbone, Crime Mob, Omeretta The Great, Scotty ATL and special guests. (And if you run into the mayor at one of the events, ask him to share his really good story about "trading" clothes with Dre when they were in high school!)
Secondary Content
Bottom Content