Section Branding
Header Content
OutKast bobblehead draws Braves fans—including Atlanta's mayor—to Truist Park
Hero Image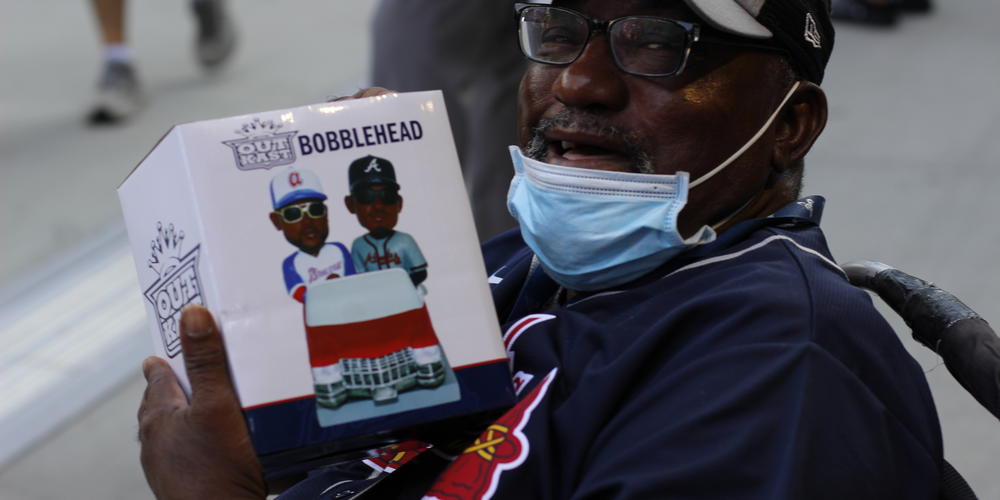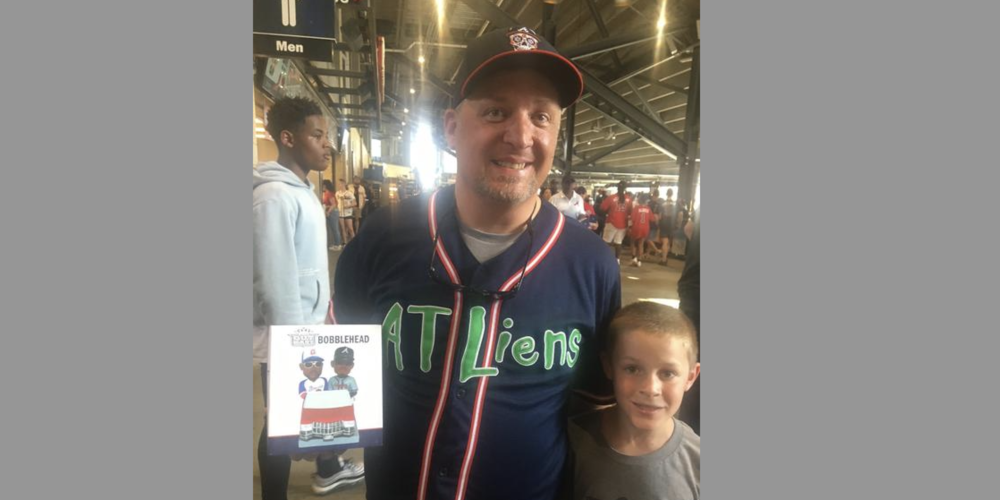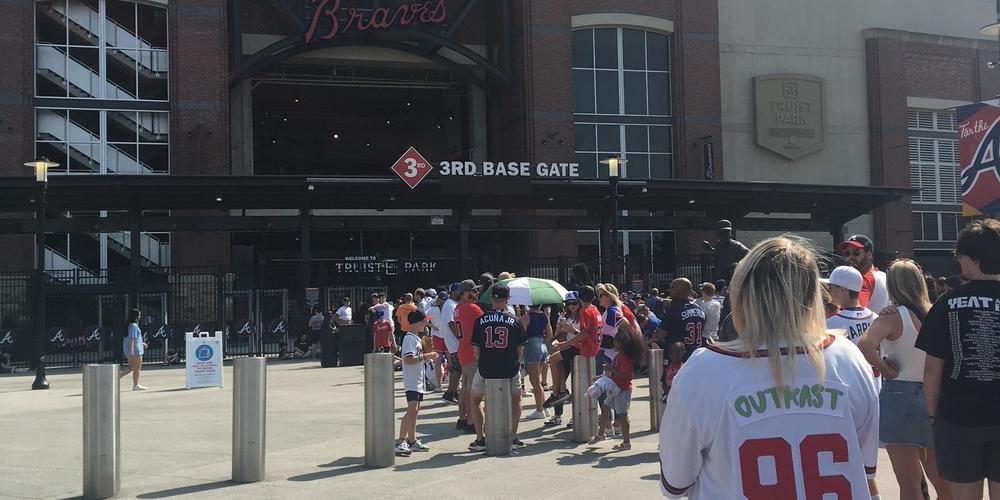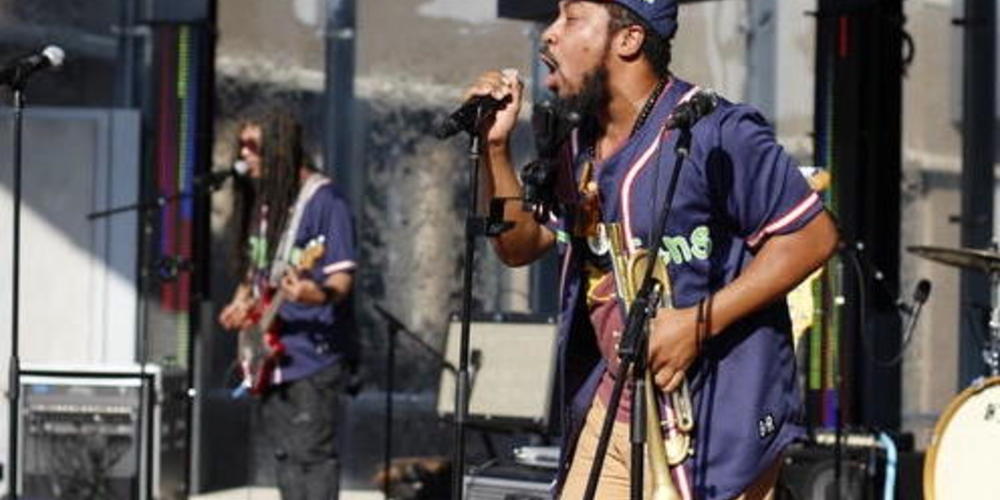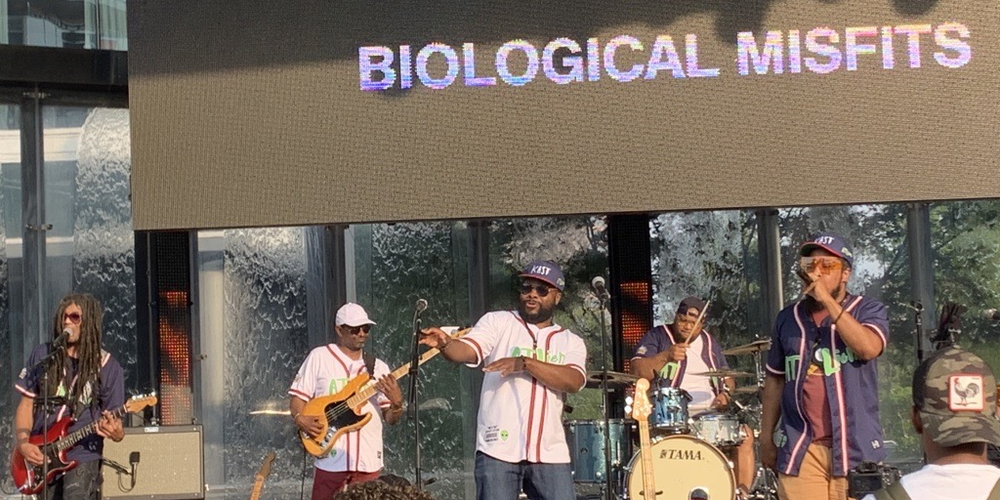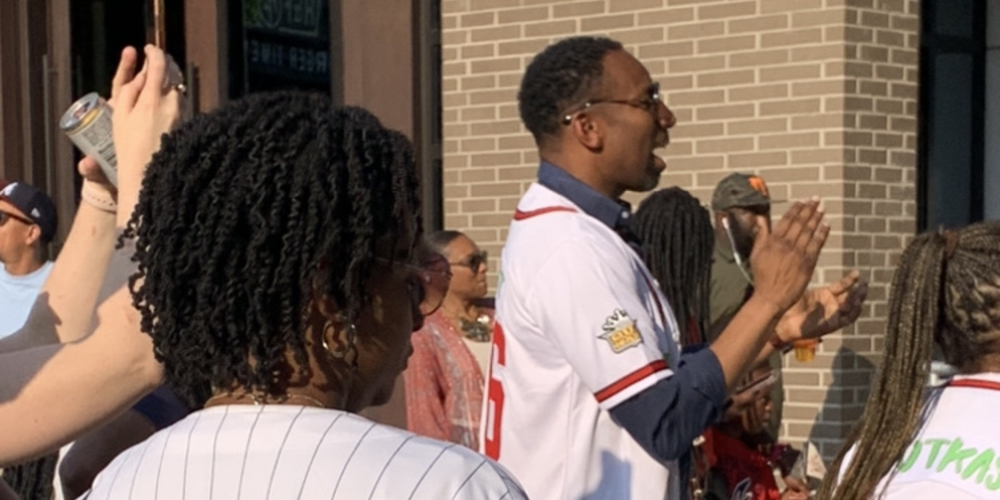 Primary Content
Grammy-winning duo OutKast adds another to its list of honors: a tribute at an Atlanta Braves game including a special bobblehead giveaway. Peter Biello talked with fans at Truist park about the tribute.
Ethan Piercy of Smyrna got to Truist Park yesterday afternoon nearly four hours before the first pitch of the Braves-Phillies game. That's how much he wanted the OutKast bobblehead the Braves were giving away to the first 15,000 fans. 
"We're here actually just for the bobblehead," he said. "We're going to get the bobblehead and leave," he said. His friend–not a fan of OutKast–was there to pick up a second bobblehead for Ethan's mom.
Of course, plenty of fans were there for the baseball, too—the Braves reported a crowd of 43,216, the third largest in Truist Park history.
But the music and mythology of OutKast were the draw.
The duo of André 3000 and Big Boi formed in the early nineties and spent decades building a massive following. Their hits include "Hey YaI" "B.O.B." and "So Fresh, So Clean." They've won six Grammy awards and now have added to their list of honors with a tribute at an Atlanta Braves game. 
The festivities last night included live music from Biological Misfits featuring actor and musicians Malcom-Jamal Warner. Atlanta Mayor Andre Dickens was spotted in the crowd clapping and singing along. On the Braves' Instagram story, Dickens called OutKast his "favorite group ever. The guys know me and know my culture," he said.
Fans also enjoyed OutKast lyric-inspired food truck offerings like 'Fried Fish and Grits' and 'Yams with Extra Syrup', and the OutKast bobblehead featuring Big Boi and Andre 3000 riding in a red Cadillac. 
Big Boi threw out the ceremonial first pitch and joined Bally Sports broadcasters for game analysis. André 3000 was not in attendance last night. 
Before the gates even opened at Truist Park yesterday, OutKast bobbleheads were popping up on Ebay. As of Friday afternoon, some bids were north of $200 bucks. 
Nick Hawkins of Dunwoody also got in line early. He knew they were for sale online, but he says his will not be for sale. 
"Nothing about this bobblehead specifically is for it to be a band with Andre and Big Boi," Hawkins says. "Most of the time you see players or managers. We even have two players mixed into one. But to have a band, especially a band as great as OutKast..."
This isn't the first bobblehead night the Braves have held at Truist Park this year, but it was enough to bring Hawkins out to the park for the first time. I spoke to people who came from as far away as Dallas, Texas and Knoxville, Tennessee, drawn to the park tonight for this giveaway.
It's a stunt that bears repeating, says Steve Hogan of Atlanta.
"I think it's awesome," Hogan says. "They're one of the biggest groups in the rap game. So why not lean into it?"
Why not lean into it? After all, Atlanta's got no shortage of famous rappers. Perhaps one day we'll see a Lil Baby or Ludacris bobblehead.
In the meantime, the Atlanta Braves keep winning.
The Braves are in the first quarter of what's shaping up to be a stellar season. The Braves beat the Phillies last night 8-5, assisted by a pair of homers from Austin Riley and the second home run from Marcell Ozuna in as many games. The Braves sit atop the NL East with a 31-19 record. 
Secondary Content
Bottom Content