Section Branding
Header Content
Douglasville treatment facility for kids with emotional and behavioral challenges is expanding
Primary Content
LISTEN: A residential campus serving children between the ages of 6 and 17 is adding new buildings and services. GPB's Ellen Eldridge reports.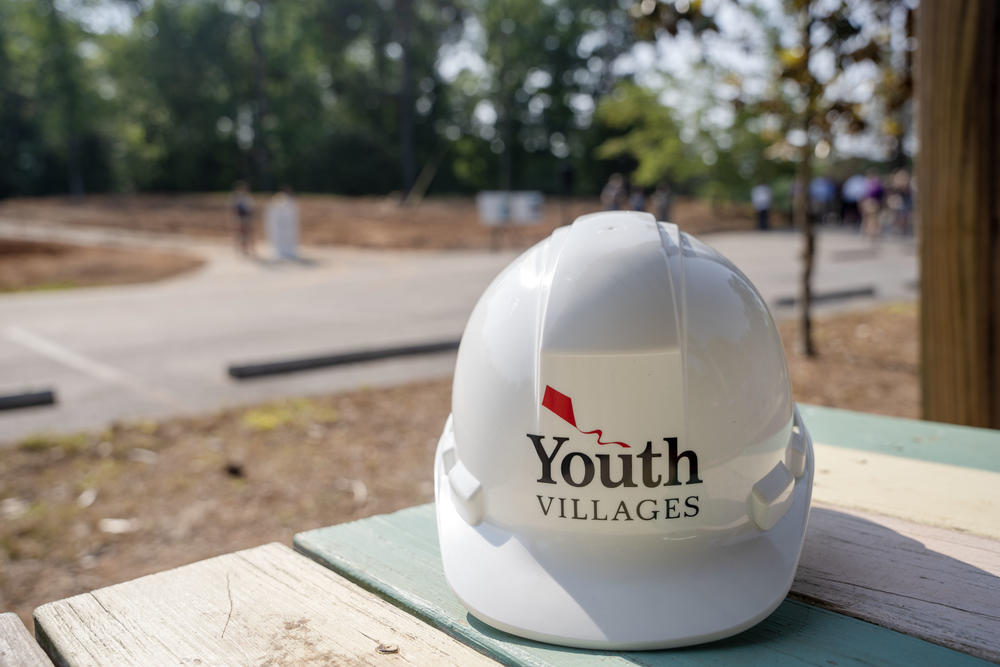 Youth Villages in Douglasville broke ground last month on an expansion project to provide more access to mental health services for children.
Its multi-building treatment facility, Inner Harbor, currently offers residential services for 128 children between the ages of 6 and 17. When the $70 million project is complete, the campus will offer 156 beds as well as new educational, wellness and administrative buildings.
Executive Director Tanya Anderson said the expansion redefines the way mental health services have been offered in the past, such as sterile hospital settings that don't meet the needs of children. Youth Villages wants to redefine mental health and therapeutic services, she said.
"We are able to redefine it to make it more of a community, to make it more pedestrian, to really make it a healing space while these children are away from their families," Anderson said. "What we are doing now will impact hundreds of kids in the years to come, and we're just super excited about that."
One of the driving factors contributing to an unmet need for youth services is a shortage of providers, particularly in areas with lower levels of income and education.
Adding to the problem is that Georgia has the fourth-highest number of uninsured children in the country, with an estimated 176,000 children going without health coverage, according to a Georgetown University Center for Children and Families analysis of U.S. Census Bureau data.
RELATED:
For just over two years, enrollees in Medicaid and PeachCare for Kids have had continuous coverage, meaning access to affordable health care without interruptions, regardless of changes in eligibility. 
That's because the ongoing federal COVID-19 Public Health Emergency, set in March 2020, increased federal funding for Medicaid subject to states' implementation of continuous enrollment. Typically, states re-evaluate the eligibility of Medicaid recipients annually.
Medicaid makes health care affordable for low-income families. Since February 2020, enrollment in Medicaid and the Children's Health Insurance Program has gone up almost 30% nationally. 
Meanwhile, the number of uninsured kids in Georgia has gone down significantly since the pandemic, largely due continuous coverage under PeachCare for Kids, Georgia's state CHIP program.
KFF, a nonprofit organization focused on health policy, said Georgia has 89 Mental Health Care Health Professional Shortage Areas that leave more than 5 million people without services.
The three-phase project will allow Youth Villages to provide state-of-the-art facilities to children with serious emotional and behavioral challenges, Anderson said.
The project is expected to be completed within four years.
Secondary Content
Bottom Content