WATCH LIVE | Former First Lady Rosalynn Carter's Carter Center Departure Ceremony and Tribute Service at Glenn Memorial Church at Emory University at 11:30 A.M.
Section Branding
Header Content
Georgia's diminished peach crop means a canceled festival thousands of miles away
Hero Image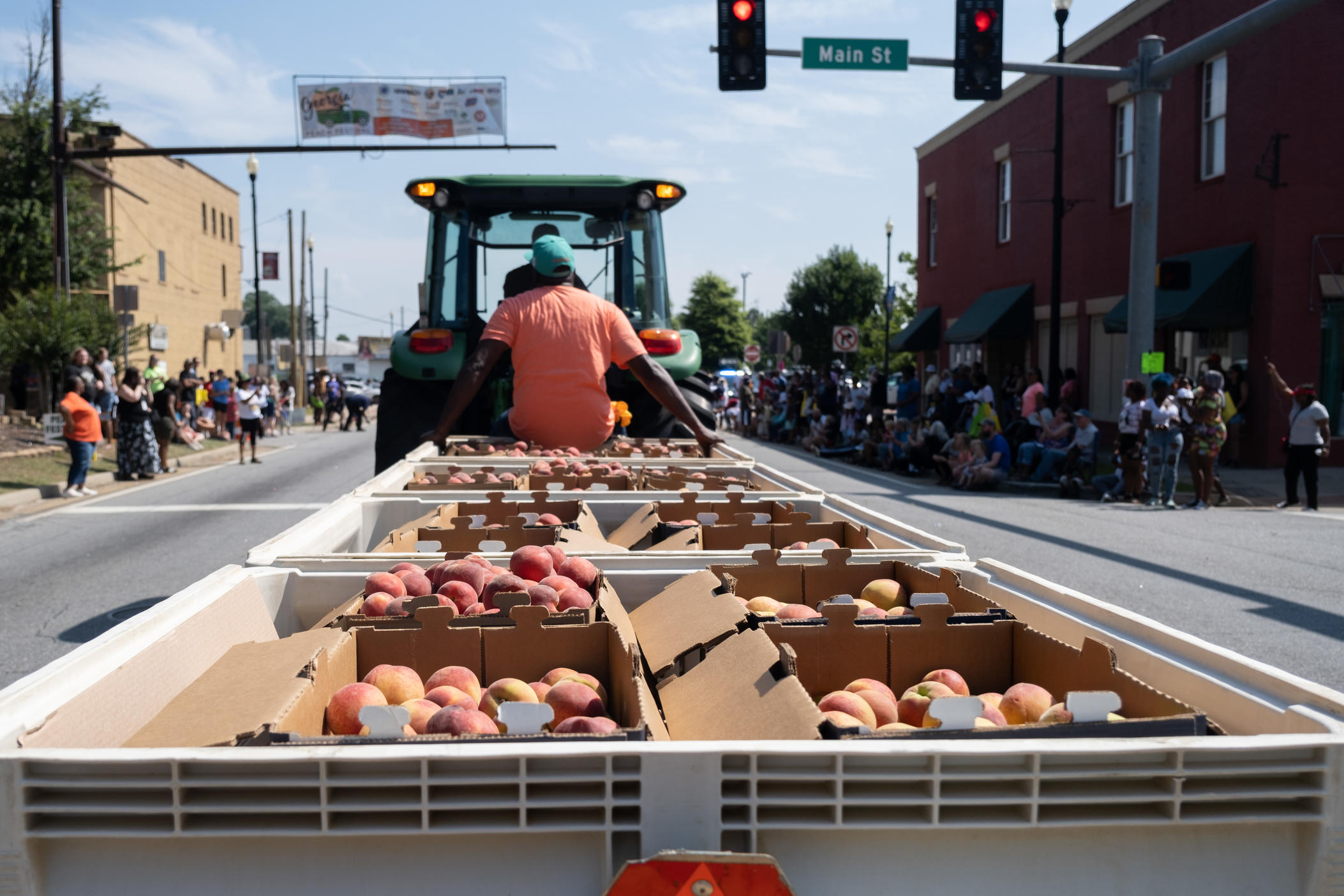 Primary Content
An unexpected cold snap this year wreaked havoc on Georgia's peach crop. That didn't stop people from enjoying locally grown peaches at Georgia's annual peach festival in Fort Valley. 
On a warm Saturday afternoon, attendee Ray Abney filled a brown bag with peaches presented at the festival in a tractor trailer. 
"I'm going to make a cobbler, and some tarts," said Abney, who traveled from Savannah for the festival. 
The peaches sell at $5 per bag. They were grown here, in Peach County. It only takes about an hour for the bins to empty, leaving just three, bruised peaches for the taking. 
Every year, the Georgia Peach Festival features peaches from area farms. This year, the peaches were grown at Lane Southern Orchards and Pearson Farm. 
"We still have plenty of peaches, and those are just the ones that we already have," said Trent Amerson from Lane Southern Orchards. "We still have plenty in store."
But Amerson said it's unlikely that Georgia-grown peaches will be available at big-box grocery stores this year. 
Georgia is the third largest producer of peaches in the United States following California and South Carolina, according to the U.S. Department of Agriculture. Almost every peach-producing state saw production drop this year due to unexpected weather.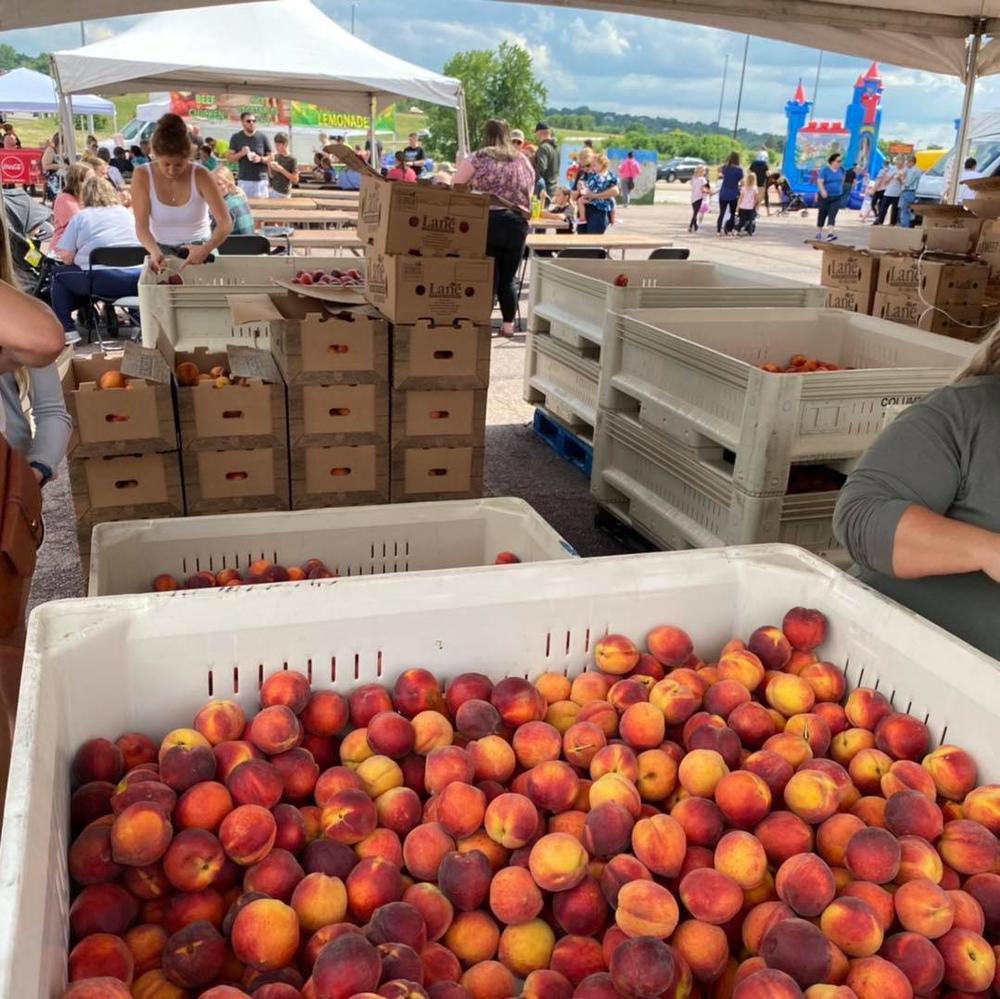 Although Georgia growers have saved enough peaches to sell in state this summer, other places that celebrate the fruit haven't been so lucky. 
"Yeah, it's been quite the disappointment," said Irina Kleinsasser, volunteer at the South Dakota Peach Festival and owner of produce delivery company, The Fruit Truck. 
With over 90% of Georgia's crop lost in March, the festival in Sioux Falls was canceled in April. Kleinsasser said they typically order 40,000 boxes of peaches from Georgia farms for the festival. 
"We love a Georgia peach because it has a deep flavor and it's a sweet peach," Kleinsasser said. "And yeah, everybody loves peaches in the summertime." 
The South Dakota Peach Festival, which started in 2014, is usually held during a weekend in June. Since then, Kleinsasser said thousands of attendees have flocked to the festival to get fresh peaches and a piece of a giant peach cobbler made by Peach County's Rich Bennett. Bennett bakes the famous cobbler at Georgia's Peach Festival, too. 
Kleinsasser said in South Dakota they've still got California peaches to enjoy. But she hopes next year, Georgia has enough to share. 
Secondary Content
Bottom Content