Section Branding
Header Content
'Teaching as a Profession': Bibb County students graduate from program for aspiring educators
Primary Content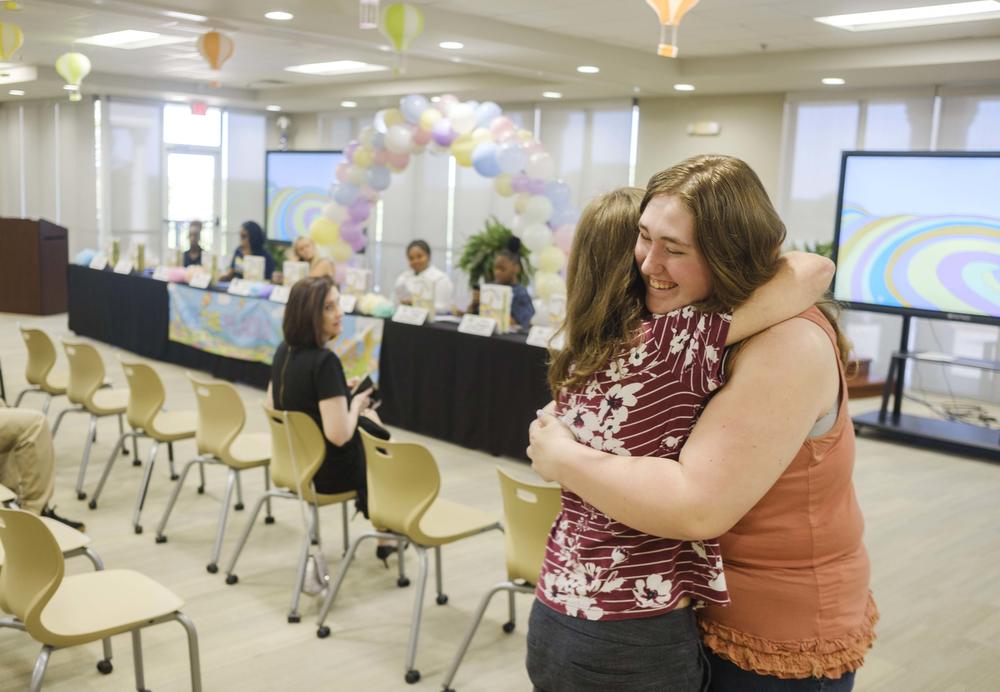 A program designed to give aspiring educators classroom teaching experience before they ever leave high school is graduating its first students in Macon this month. 
The program is called Teaching as a Profession. It's one of the "pathways" in the state's Career, Technical and Agricultural Education department. 
Framed by pastel balloon arches at the Bibb County School District's Hutchings Career Academy, the first ever Bibb County cohort to complete the track was celebrated recently with the kind of "Signing Day" usually set up for high school athletes headed to college programs. 
"It gives me goosebumps," said recently retired teacher Jennifer Hogan. 
Hogan was invited to the ceremony by a former student who graduated from the program. 
"She will be an excellent teacher. And the profession needs people like her," Hogan said.
Jennifer Davis is the instructor in Bibb County's iteration of the Teaching as a Profession program. She said the class is aimed at remedying a particular problem for new teachers. 
"A lot of teachers are leaving the field their first year. They don't even make it out their first year," Davis said. 
She says that's because traditionally, teachers earn most of their college degree before they ever work in a classroom. The program she teaches flips that for students. 
"The program gives them that experience. They go into a practicum, they're able to go into a classroom and assist teachers," Davis said.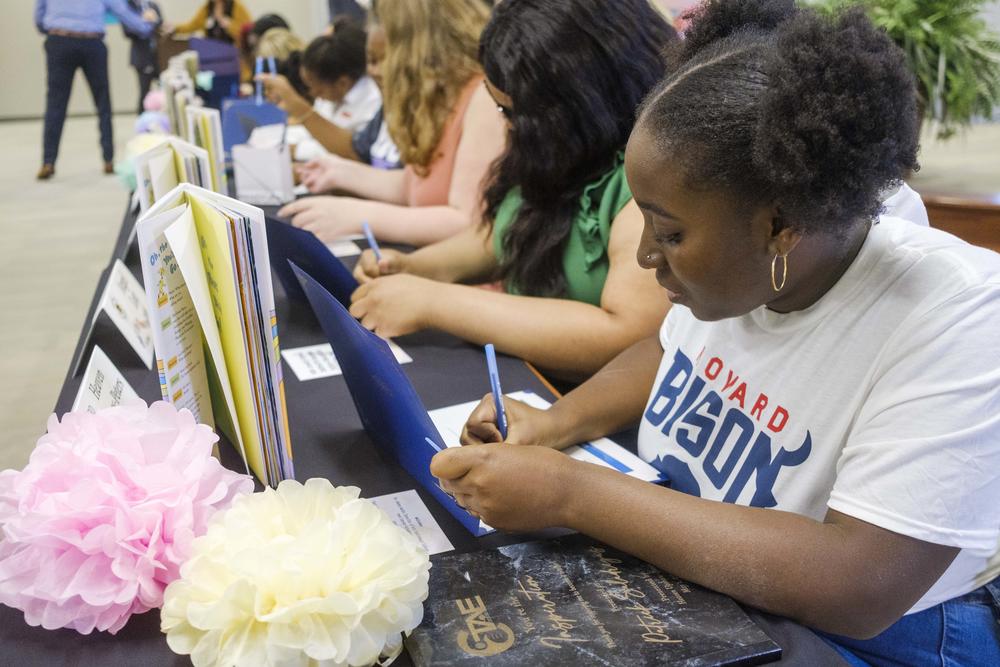 Students like Heaven Upshaw-Peters had that first hand exposure for a few hours a day, four days a week. Upshaw-Peters said it was crucial in her decision on where to go after high school. 
"At first I was worried. Maybe I don't have the patience and understanding to deal with children every day?" Upshaw-Peters said. 
Then she spent time shadowing a kindergarten classroom. 
"It was very enlightening. And I felt good teaching them things and showing them the way to do certain things," Upshaw Peters said. "I think it actually solidified that's actually exactly where I want to be."
Upshaw-Peters is headed to Howard University, where she plans to train as a teacher.  Others in her cohort will pursue four year education degrees, too, while some plan on getting jobs as classroom paraprofessionals as soon as they pass the state mandated certification test. 
From her seat in the audience, retired teacher Jennifer Hogan said she knows these are tough days for teachers, but she was touched by watching her former student publicly declare she would work in a classroom, too.
"It gives me hope that it's going to be okay. It's going to be okay," Hogan said. 
Over two dozen students continue their path to leading their own classrooms in the fall.
Secondary Content
Bottom Content