Section Branding
Header Content
Mental health screenings show young people are struggling more now than during the pandemic
Primary Content
Nearly half of those under 18 who took the Mental Health America depression screening continue to struggle with their mental health. GPB's Ellen Eldridge has more on the most recent survey.
If you or someone you know may be considering suicide or is in crisis, call or text 9-8-8 to reach the suicide or crisis lifeline.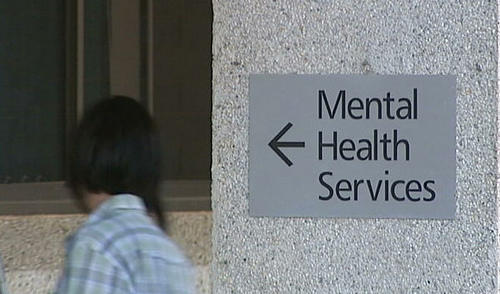 Nationwide, young people are screening themselves for mental health issues, according to recently reported data from Mental Health America.
Especially concerning is that half of the people who screened for depression said they frequently think about suicide.
"If you look a little deeper in the data, it's youth of color and LGBTQ youth who are in that particular risk and in particular distress," MHA President and CEO Schroeder Stribling said.
The organization also found 60% of people who screened positive or moderate to severe for a mental health condition in 2022, cited body or self-image as their primary concern. This was followed by 51% reporting relationship problems and 48% reporting loneliness or isolation. 
The differences in the things contributing most to mental health concerns among individuals of different races and ethnicities reveal inequities in the experience of 2021-2022, according to the report.
The organization's online platform is now in its ninth year, and Stribling said the free, anonymous screening allows people to assess themselves and find resources for help.
Access to care saves lives
Help like the kind Mental Health America points to is not always available in Georgia, which has chosen not to expand Medicaid. The state ranks as one of the lowest in the nation for access to mental health care.
PREVIOUS COVERAGE: Mental health advocates in Georgia say a lack of access to care is what leads to crises
"Making sure that people have access to mental health care and whether that is about having insurance or about knowing how to find help, knowing what the local resources are, that's really important," Stribling said. "We also, from a policy perspective, really believe that integrated care is important. So, whenever medical and mental health care can be linked, there are lots of great models for doing that and there are some good resources."
Last year, the General Assembly passed its Mental Health Parity Act, but did not pass a bill this year that would have included funding for supportive housing, treatment and county-based mental health coordinators to work with police. House Bill 520 passed the House, but never made it to the Senate floor for a vote.
Opponents cited its potential price tag.
"I know it was very popular on the House side, but we've had a lot of members on the Senate side that were having a hard time swallowing that number," Lt. Gov. Burt Jones said.
It was also reported that the state Senate held HB 520 as leverage for Senate Bill 99, which would have changed regulations for the construction of rural hospitals, eliminating certificate of need requirements in certain areas. 
Self-awareness is key, as is helping those around you
In recognition of the new screening data and Mental Health Awareness month, Stribling said people should take a moment to check in with their mental health.
"That's what our toolkit is about: look around, look within, look at your environment and also look at, you know, check in on your own mental health and that of your loved ones and your neighborhoods and communities," she said. "We set an annual reminder to get a physical; this is an annual reminder to check in on your mental health."
Parents are encouraged to check in on their children's mental health as well.
Our children can be in a state of stress or crises, and we need to have those conversations - Dr. Coralanne Griffith-Hunte
The percentage of high school students who felt persistently sad or hopeless has increased from 2011-2021, according to new data from the CDC's Youth Behavioral Survey, which also found Black students were more likely to attempt suicide.
Symptoms can be sneaky
Dr. Coralanne Griffith-Hunte is a human, industrial and trauma psychologist who said signs and patterns of eating or sleeping too much or too little is a sign something is off.
Disruptive, confrontational, or even a bit of aggressive behavior are some of the signs and patterns she says to start talking about.
"Some kids are experiencing memory problems, the inability to concentrate, or seeing only the negative in situations," she said. "And they may mention that they're having intrusive thoughts emotionally," Griffith-Hunte said. "They're feeling overwhelmed, a sense of sadness and or depression."
The physical aches and pains show up as chest pain and frequent illness, she said, adding that, behaviorally, young people may try to isolate from others.
"Our children can be in a state of stress or crises, and we need to have those conversations, Griffith-Hunte said. "Now, I know the conversations may not be comfortable, they may not be easy, but we need to start."
The Ad Council's Sound It Out campaign created a conversation starter pack to help families prompt these questions, she said. It is geared toward 10 to 12-year-olds — middle schoolers, she said.
"In addition, they have these in-depth guides and how to navigate, you know, these type of topics," she said. "Topics like anxiety, racism, you know, friendships, so that parents don't feel alone or stuck in how to start the conversations."
Secondary Content
Bottom Content