Section Branding
Header Content
Produce logistics facility opens outside Savannah, promising fresher food for consumers
Primary Content
LISTEN: A new $78 million food logistics facility is now in operation in Port Wentworth. GPB's Benjamin Payne reports.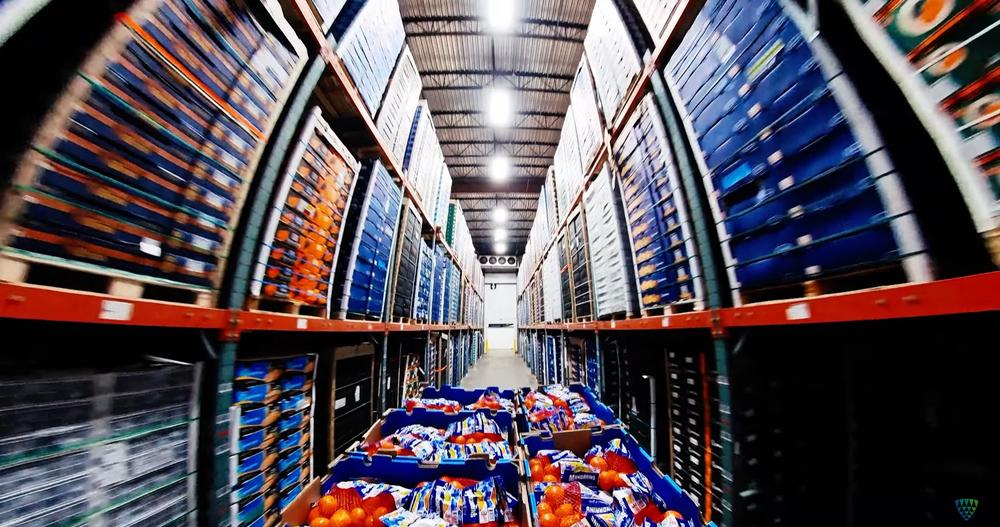 The world's largest cold food storage company officially unveiled a 220,000-square-foot logistics facility Thursday in Port Wentworth, just outside Savannah.
Lineage Logistics' "Savannah Fresh - Port Wentworth" center is capable of moving up to 1.4 million pounds of produce per day, according to the company.
Lineage vice president of global sales and business development Jim Henderson said that the effects of the $78 million facility will be felt not just by farmers and produce distributors, but also by the end consumer.
"When you walk into the grocery store and you see citrus — the oranges, clementines — that's not grown year-round here in the U.S.," he said. "Before, that had to come through a different gateway. It came either through Philadelphia or one of the northeast markets, and then had to be trucked down to this market. So now, it comes directly into Savannah, can come directly into the stores so the produce is fresher, the product gets here faster."
Henderson said that Lineage chose Port Wentworth in part because of its close proximity to the Port of Savannah, the fourth-largest port in the U.S.
"This is one of the most important announcements I've been at in a long, long time," said Georgia Ports Authority executive director Griff Lynch. "It allows us to grow our port, because if there's no warehousing to support it, the business won't come here."
The facility — which Lineage said has created 65 direct jobs — also provides fumigation and packaging services, as well as agricultural inspections conducted by Customs and Border Protection.
Secondary Content
Bottom Content