Section Branding
Header Content
Billion-dollar severe storms on the rise
Primary Content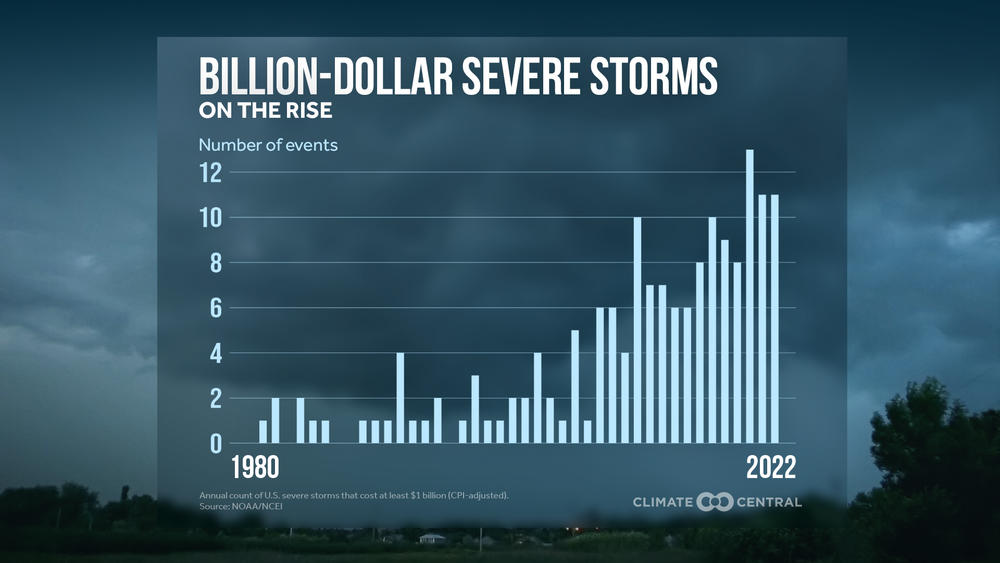 New data from Climate Central shows that storms causing billions of dollars worth of damage are on the rise. 
The U.S. had six times the amount of billion-dollar severe storms from 2001-2022 than in the 1980s and 1990s, according to Climate Central. 
Severe storms account for 48% of weather disasters costing the U.S. billions of dollars. Climate Central defines severe storms as weather events that include high winds, hailstorms, derechos, and tornado outbreaks. 
Tornadoes are also increasing in some areas of the country. The Southeast and Mid-South experienced an increase in favorable tornado days 1979 to 2022. Climate Central noted that these areas often have a higher population living in mobile homes, which are more susceptible to damage from severe weather. 
Severe storms in the U.S. have caused an estimated $339 billion in damage and killed 1,358 people since 2001, Climate Central said.
The increase in severe storms may be linked to climate change, experts say. Warm, rising air creates thunderstorms, and a warmer global temperature could lead to more storms and more severe storms. 
Secondary Content
Bottom Content