Section Branding
Header Content
Atlanta and local governments continue fighting drug companies for opioid crisis related damages
Primary Content
LISTEN: A federal lawsuit filed this week by the city of Atlanta and six metro area counties aims to recover damages from opioid manufacturers. The suit alleges drug companies neglected their legal responsibilities to protect public health in favor of profit. GPB's Ellen Eldridge has more.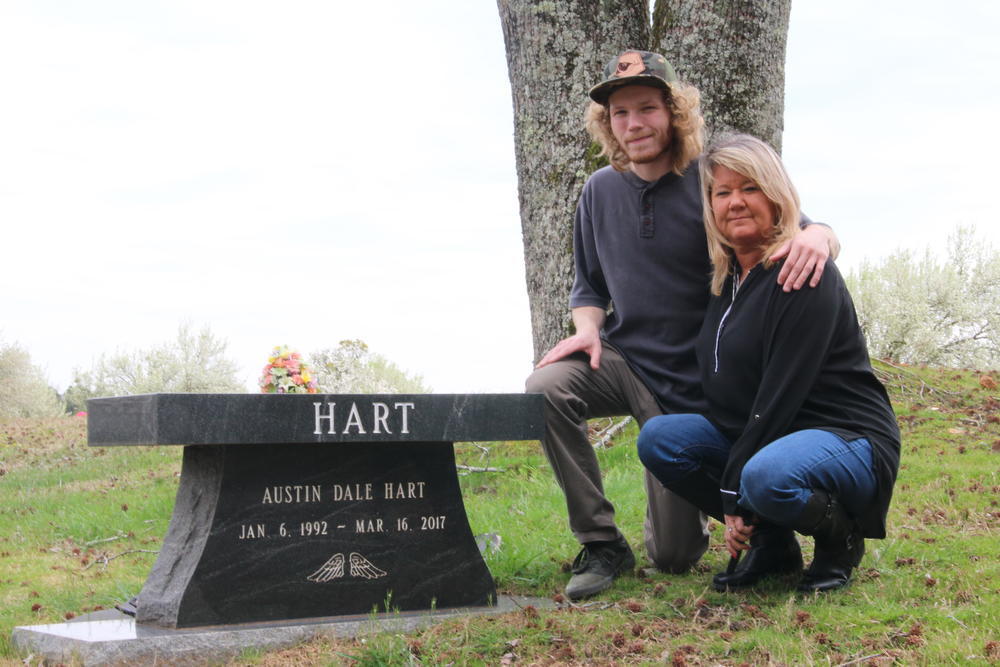 Clayton, DeKalb, Forsyth, Fulton, Henry and Rockdale counties are joining Atlanta in a new lawsuit claiming they had no choice but to pay employees' insurance claims for unnecessary opioid prescriptions that led to widespread opioid addiction.
The lead defendant, Mylan Pharmaceuticals, and other companies have not yet filed a response in court, The Atlanta Journal-Constitution reports.
While local governments are barred from filing lawsuits against Cardinal, McKesson and AmerisourceBergen — the nation's three major pharmaceutical distributors — and opioid manufacturer and marketer Johnson & Johnson as part of a settlement agreement, dozens of similar lawsuits are being filed against the pharmaceutical industry for its role in spreading the potent and addictive painkillers.
Nearly 70 Georgia cities and counties have filed similar lawsuits, seeking to recoup taxpayer expenses for health care and other costs tied to the epidemic.
Roughly $13 million in funds from an earlier settlement will help expand medication-assisted treatment availability, increase detoxification service capacity, promote stigma reduction, increase access to naloxone for emergency service providers, and expand training on naloxone to community providers, according to the governor's office.
"The opioid crisis has affected — either directly or indirectly — almost every Georgia family," — Gov. Brian Kemp
The nationwide opioid epidemic started in the 1990s with increased prescribing of opioid drugs and subsequent opioid overdose deaths. Heroin and other synthetic opioids, such as fentanyl, led to further increases beginning in 2010, according to the Georgia Department of Public Health.
When comparing the years between 2019 and 2021 in Georgia, all drug overdose deaths increased by 56%, but fentanyl-involved overdose deaths increased by 218%.
That represents more than 1,200 dead Georgians.
More than $636 million is already heading to Georgia following the largest-ever opioid related settlement with four of the largest U.S. corporations.
Negotiations are continuing over a separate opioid deal involving Purdue Pharma, maker of OxyContin, and members of the Sackler family who own the private company.
The Georgia Department of Behavioral Health and Developmental Disabilities will oversee the distribution of settlement funds, according to a memorandum of understanding from Attorney General Chris Carr's office.
Crisis of Substance, a new documentary from director Laura Asherman, was created in partnership with Georgia Public Broadcasting to bring awareness to the effects of the opioid epidemic on the lives of individuals and families in historically under-resourced communities and the disparate health challenges experienced by those seeking recovery from opioid use disorder.
During a private screening of Crisis of Substance, Commissioner Kevin Tanner said that the state will do everything in its power to keep the opioid crisis from impacting future generations. 
"So when the last dollar is spent, we can look you in the eye and say, without question, Georgia got the highest return on its investment possible," Tanner said, adding that his hope is to reduce dramatically the number of people dying from opioid addiction. "The families who have felt the direct and tragic impacts of the crisis know that Georgia will do whatever it can to recover."
Substance use disorder continues to negatively affect Georgians, State Opioid Response Coordinator Taylor Peyton said before the screening — and had since before the opioid epidemic.
"I find it imperative to acknowledge the neighborhoods that are still ravaged, the families that are still separated, and the individuals who are still in prison as a direct result of the crack epidemic," Peyton said. "These historically disadvantaged communities did not receive the type of empathy and kindness we experience in the opioid epidemic. Instead, they were labeled as crackheads, and their children, crack babies. They were thrown into prisons and treated less than human. In all the work we do, we must remember their stories and their voices. We must try to feel their heartbreak and acknowledge our mistakes."
Secondary Content
Bottom Content