Section Branding
Header Content
Bipartisan farmland conservation bill passes Georgia Senate on Crossover Day
Primary Content
LISTEN: The bill asks to create a fund to purchase conservation easements for agricultural land. GPB's Sofi Gratas reports.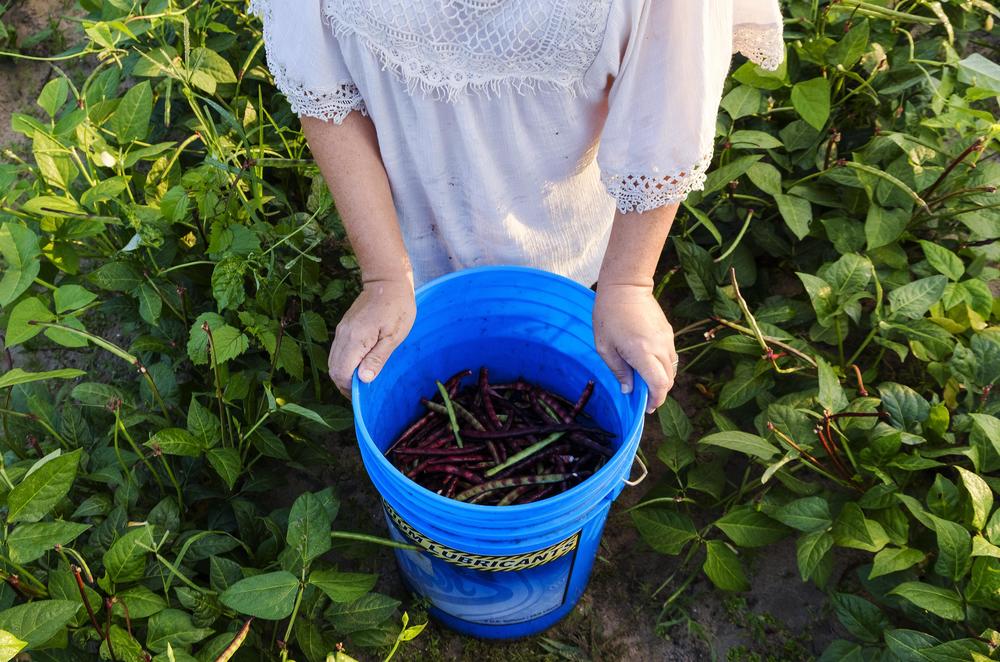 A bipartisan bill to create a conservation fund for agricultural land in Georgia will move on to the House after an overwhelming majority vote in the Georgia Senate on Crossover Day. Senate Bill 220 is sponsored by 38 senators from both sides of the aisle. 
Savannah Sen. Derek Mallow explained possible effects of the bill on the floor Monday night with a pop-culture reference, as Republican sponsor Sen. Russ Goodman agreed.
"Senator, is it not true that this bill, if they had it in Montana, would have helped Mr. John Dutton protect the Yellowstone?" Mallow said. 
"That is 100% the truth," Goodman said. 
The exchange references the popular cable television show, Yellowstone, where members of the wealthy Dutton ranching family employ cutthroat tactics to protect their land from commercial development.  
The Georgia bill aims to create a Purchase of Agricultural Conservation Easement program, or PACE program. Many other states use these programs to protect farmland susceptible to development. 
If enacted, farmers would have the option to sell all or some of their property's development rights to a land trust or similar entity that holds conservation easements in perpetuity. 
Appropriations from the state would help fund those easement purchases through the Georgia Farmland Conservation Fund, set to be the operating arm of the legislation. 
According to the bill, land with active farming and food production "susceptible to development, subdivision, and fragmentation" would get priority for protection, though language in the bill doesn't yet explain how that would be determined. 
Calculating susceptibility might include looking at population growth, said Katherine Moore, president of the Georgia Conservancy and advocate of SB 220. Often, farmland around cities with urban sprawl are most at risk of development pressures. 
"You're seeing that conversion from ag land — and that's row crops, pastures as well as more intensive operations like dairy — happen certainly across the state," Moore said. "But yes, around the edges of all of our metro areas, those lands very, very visibly are changing, have changed."
Lawmakers behind the bill argue it's good for families who want to keep farming generationally, or maintain agricultural operations on their land under someone else. Farmers don't give up ownership of the land when they enter a conservation easement; they only give up development rights. 
"It is a viable alternative for that farm property owner that says, 'I realize my land has value, I need to try and monetize that value, but I want to keep it in ag,'" Moore said. 
There's also an argument for benefits to the state as a whole.  
An analysis of land change from the Georgia Conservancy and Georgia Tech's Center for Spatial Planning and Visualization reports that Georgia has lost over 2.7 million acres of farmland over a 50-year period. 
According to that data, the metro Atlanta area saw the most farmland loss compared to other major urban areas in the state such as those around Savannah and Columbus. 
But even if they're not growing as rapidly, rural and surrounding counties are also at risk. Laurens County has seen the biggest change since 1974, with over 90,000 acres of farmland lost, while Toombs County has seen the largest shift in land use with 26% of farmland converted to something else. 
Mallory O'Steen with the American Farmland Trust points to low-density residential development as one of the biggest threats to farmland conservation. 
"When we think about low density residential, we think about 5-, 10- or sometimes 20-acre lots that really just have one home and aren't farm operations," O'Steen said. 
If SB 220 becomes law, advocates and lawmakers say the state program would be an additional tool for conservation, though not the only option. 
The Natural Resources Conservation Service under the USDA has been using conservation easements to protect farmland for years. In 2014, multiple easement programs were reconsolidated under the Agricultural Conservation Easement Program, which gets funding through the federal farm bill for restoration and preservation. 
Under the program, land trusts, land conservancies or local government entities get financial assistance from the NRCS to purchase easements from farmers or ranchers. The NRCS holds several partnerships with entities in Georgia. 
There is also the Conservation Use Value Assessment program, which can be used to establish 10-year land-use covenants on farmland in exchange for reduced property tax rates. Farmers pay almost double in property taxes than most other residential homeowners, so CUVA determines rates on productivity rather than fair market value.
Secondary Content
Bottom Content