Section Branding
Header Content
Georgia may be best for business. But this 30-year-old policy is why some say it's worst for workers
Primary Content
LISTEN: Georgia is often touted as "best for business," but some policy experts say the state is one of the worst for workers. GPB's Ellen Eldridge reports on the Family and Medical Leave Act, 30 years after its passing.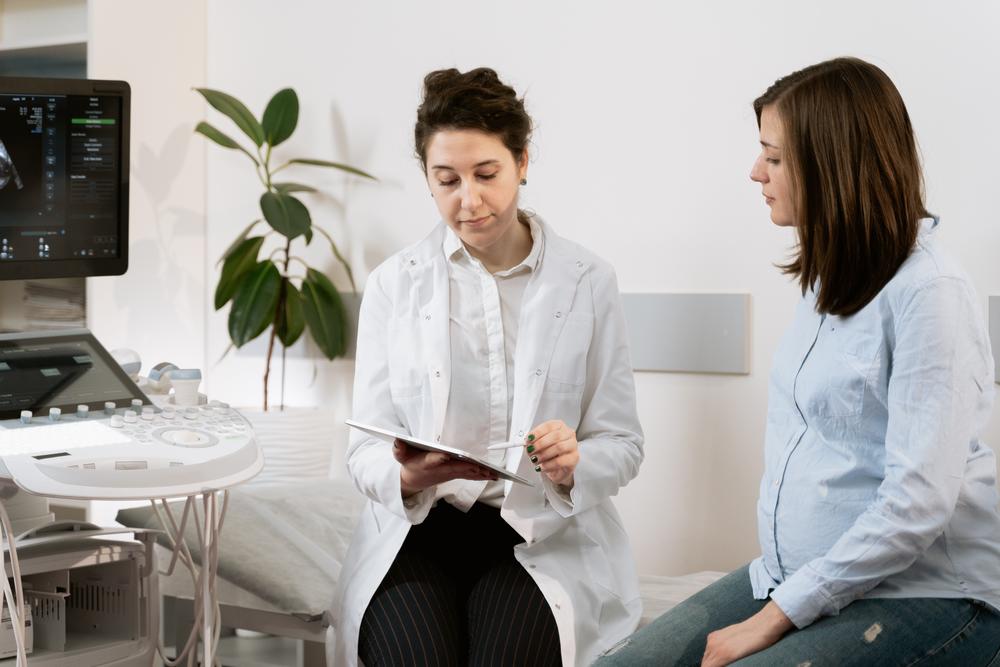 Georgia is often touted as "best for business," but some policy experts say the state is one of the worst for workers.
The Family and Medical Leave Act passed 30 years ago as of Sunday, Feb. 5.
The first legislation enacted some employers to provide up to 12 weeks of job-protected, unpaid leave to certain workers. In 2019, Congress enacted further legislation to provide up to 12 weeks of paid family and medical leave to federal workers.
Dr. Avenel Joseph, the Robert Wood Johnson Foundation's vice president of policy, said that when the FMLA passed, it was groundbreaking.
But the law's anniversary is not celebrated by organizations advocating for paid leave policies.
The majority of Georgians are not eligible for FMLA because they are newly employed, work for a small business or are employed part time.
According to the U.S. Small Business Administration, Georgia currently has 1.1 million small businesses, which make up 99.6% of all businesses within the Peach State.
That's more than 43% of all Georgia employees — 1.6 million of residents — who are self-employed, independent contractors, family service workers, childcare providers and food truck owners, said Georgia director for Small Business Majority Rachel Shanklin.
"Folks that have less than 10 employees," Shanklin said. "That's who we're talking about here. (Those) who can't necessarily provide or have the financial capacity to offer these benefits."
Those who are eligible for benefits end up being the same ones who already have high-paying jobs, Joseph said.
Workers in lower-wage jobs and workers of color are less likely to have protections and benefits from employers compared with workers in higher-wage jobs and white workers, Joseph said.
"So, unfortunately, there's a clear division there where workers who are already getting paid very well typically have a benefit of paid leave for themselves and for their families," she said. "But workers who make our everyday world work, those who are teachers in some cases, or day care workers, often do not have a paid leave benefits and have to make these impossible choices between their financial security or caring for themselves or a loved one."
Paid family leave has a direct impact not only on people's health but also on the health of their community and the health of the U.S. economy, and the benefits are widely accepted by both the public and by lawmakers, according to survey results.
"What we see the contention coming down to is often the cost of it," Joseph said. "Like who pays for it? Should we just rely on businesses to do it?"
Opponents to policies granting paid leave argue that when an employee goes on leave for a number of weeks, his or her tasks need to be covered by other employees in the business, which can lead to a loss of productivity.
Turnover can cost businesses up to 33% of an employee's salary, according to a 2017 retention report from the Work Institute.
When employees aren't offered paid time off, they often find work elsewhere or leave the job market entirely.
Places of employment that don't offer benefits have higher employee turnover and more difficulty with employee engagement and retention, according to the Georgia Coalition for Paid Leave.
"So you're now sick; you're not able to get paid leave and you can't go to your doctor"  — Dr. Avenel Joseph
Public health is also a concern.
When workers refuse to call out sick because they need the money, diseases like COVID-19 can more easily spread.
"We know that paid leave improves the physical and mental health of new mothers," Joseph said, "with the strongest impact on single mothers and those with lower incomes, which disproportionately in this country are women of color."
Fully expanding Medicaid under the Affordable Care Act would allow the state to provide health coverage to an additional 500,000 Georgians with low incomes at a cost to the state of approximately $300 million per year, or about 1%of the state budget.
More than 70% of Georgians who responded to a recent survey said they support or strongly support full Medicaid expansion, the Georgia Budget and Policy Institute reported.
Georgia residents who are unable to access Medicaid are often unable to get health care in the first place, Joseph said.
"So you're now sick; you're not able to get paid leave and you can't go to your doctor," she said. "And so the impact is sort of a triple whammy on workers, particularly service workers in the state of Georgia."
During the pandemic, Congress also provided tax credits to encourage some employers to provide paid leave for workers for reasons related to COVID-19. But those credits have expired, and recent efforts to extend paid leave to workers nationwide have stalled.
The United States remains the only wealthy country that does not guarantee any paid leave for new parents or to care for a sick family member, while only 11 states and the District of Columbia, have enacted paid leave laws.
Secondary Content
Bottom Content