Section Branding
Header Content
Political Rewind: Dawgs win again; Special grand jury dissolves; Ossoff says Democrats must regroup
Primary Content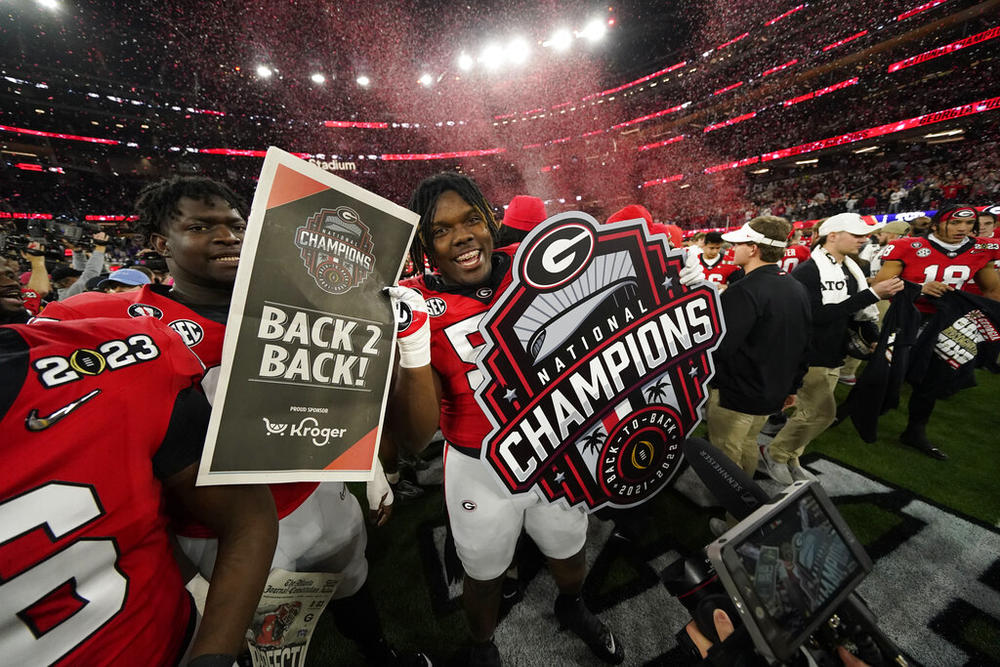 The panel
Eric Tanenblatt, @ericjtanenblatt, Republican insider
Kendra King-Momon, professor of political science, Oglethorpe University
State Rep. Mary Margaret Oliver (D), @mmo_mary, Decatur
Tamar Hallerman, @TamarHallerman, senior reporter, The Atlanta Journal-Constitution
The breakdown
1. The Georgia Bulldogs shatter records in their second straight national championship win.
2. The Fulton County special grand jury has ended its investigation into 2020 election interference.
Judge Robert McBurney will hold a hearing Jan. 24. He'll decide if the jury's report will be made public.
District Attorney Fani Willis would have to present the investigation's findings to a separate jury before pursuing criminal referrals against any targets.
3. The Legislature has officially set its calendar.
Speaker Jon Burns says the business of the session will be approached "very respectfully and very deliberately."
It could be a sign that the Legislature doesn't want to address too many controversial topics.
Wednesday on Political Rewind: The AJC's Greg Bluestein joins the panel.
Secondary Content
Bottom Content