Section Branding
Header Content
Political Rewind: UGA victory shifts day one of legislative session; McCarthy fights for speakership
Primary Content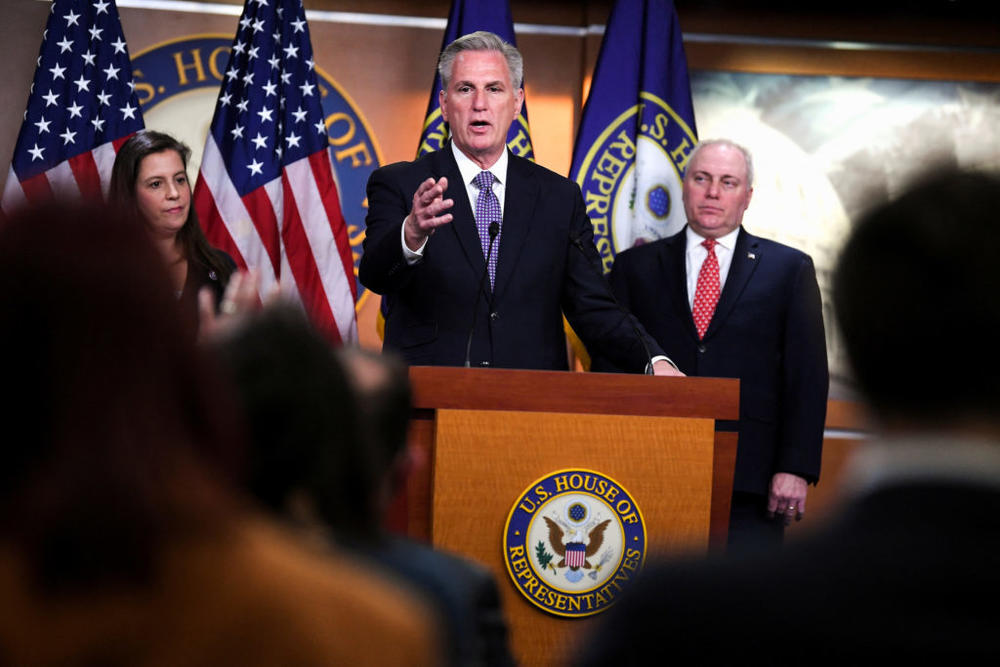 The panel
Alan Abramowitz, @AlanIAbramowitz, professor emeritus of political science, Emory University
Donna Lowry, @donnalowrynews, host, Lawmakers, GPB-TV
Riley Bunch, @ribunchreports, public policy reporter, GPB News
Tamar Hallerman, @TamarHallerman, senior reporter, The Atlanta Journal-Constitution
The breakdown
1. The University of Georgia's victory could alter the first day of the legislative session as lawmakers head to the California matchup. 
2. The Fulton County special grand jury signaled interest in the January 6th Committee documents.
The election probe sought testimony from state political figures, including David Shafer. The House committee investigating January 6th was able to secure his testimony.
Both Shafer and incoming Lt. Gov. Burt Jones were part of a false slate of electors who submitted documents certifying Georgia's electoral votes for Donald Trump.
Fulton County's probe could release recommendations for criminal prosecutions and a final report in the coming weeks.
3. Updates on the election to fill the late Speaker David Ralston's state House seat.
Early voting in District 7 brought out only four voters. With five candidates in the running, it's possible the election could go to a runoff.
Key political figures, including Secretary of State Brad Raffensperger, have openly supported an alternative to Georgia's runoffs.
4. Rep. Kevin McCarthy faces an uphill battle for the U.S. House speakership.
Rep. McCarthy must secure a slim majority of Republican support, but a new coalition of House Republicans signaled their dissatisfaction with the former Minority Leader.
Rep. Marjorie Taylor Greene vocalized her support for McCarthy in what could be her attempt to receive a committee assignment.
Wednesday on Political Rewind: GPB's Stephen Fowler reports from Washington, D.C..
Secondary Content
Bottom Content