Section Branding
Header Content
Political Rewind: A rainy election day could turn the tide in Georgia
Primary Content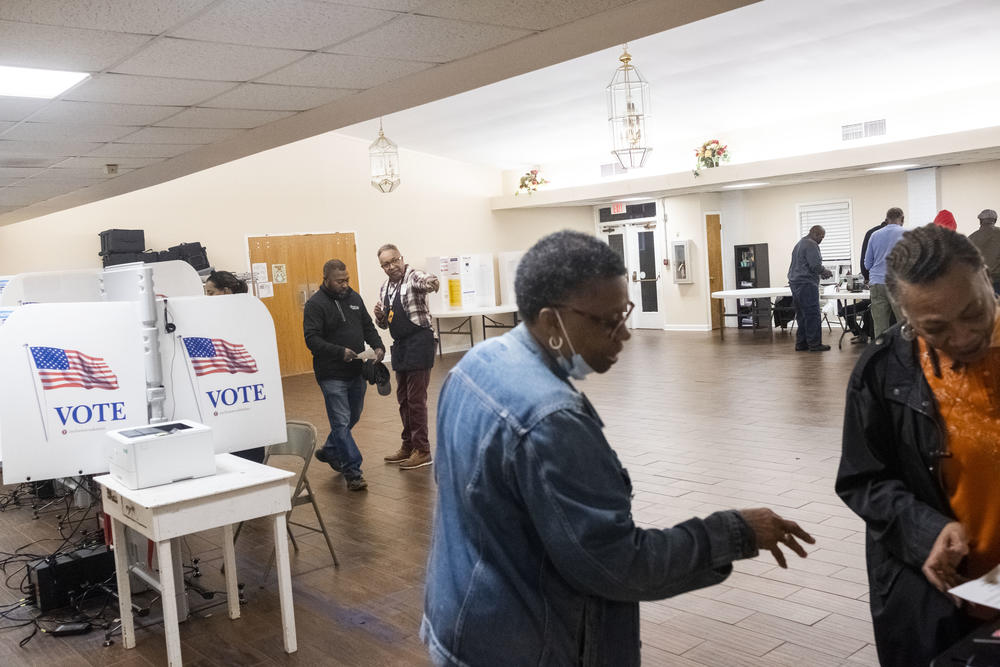 The panel: 
Chuck Williams, @chuckwilliams, reporter, WRBL-TV
Margaret Coker, @mideastmargaret, editor-in-chief, The Current
Tanya Washington, @AskProfW, professor, Georgia State University 
Tamar Hallerman, @TamarHallerman, senior reporter, The Atlanta Journal-Constitution
The breakdown:
1. More than a quarter million Georgians have voted in the morning of this election. 
Polls opened up at 7 a.m. today and close at 7 p.m.

You can find your polling place here. 

 About 1.9 million votes have already been cast by mail and during early voting.
Rain in North Georgia could discourage some turnout.  
The outcome of today's contest will determine whether Democrats have an outright 51-49 Senate majority or control a 50-50 chamber.

 Vice President Kamala Harris is currently the tiebreaking vote.
2. Gov. Brian Kemp makes last-minute push for Walker, and looks ahead to his political future.
Last month in the general election, Walker ran more than 200,000 votes behind Republican Gov. Brian Kemp
The reelected governor has been more active with the UGA titan this election cycle.
Kemp also recently founded a national PAC.  
Wednesday on Political Rewind: The team will have a live broadcast at 9 a.m. and 2 p.m. And you can keep up with the latest election results here.  
Secondary Content
Bottom Content