Section Branding
Header Content
Hurricane season is over, Mercer spotlights women's rights, and a former prosecutor has a court date
Primary Content
LISTEN: On the Wednesday, Nov. 30 edition of the Georgia Today podcast: Hurricane season is over, Mercer is putting a spotlight on women's rights, a former Georgia prosecutor charged with hindering the police investigation into the killing of Ahmaud Arbery has been ordered to appear before a judge 
Peter Biello: Welcome to the new Georgia Today podcast from GPB News. Today is Wednesday, Nov. 30th. I'm Peter Biello. Coming up on today's episode: This year's hurricane season officially comes to a close today. We'll take a closer look at how Georgia fared. Mercer University puts the spotlight on international women's rights issues with a new worldwide exhibit. And a former Georgia prosecutor charged with hindering the police investigation into the killing of Ahmaud Arbery is ordered to appear before a judge. These stories and more coming up on Georgia Today.
Story 1
Peter Biello:This year's hurricane season officially comes to a close today. As GPB's Benjamin Payne reports, Georgia fared relatively well. But that doesn't mean you should let your guard down for next year.
Benjamin Payne: Coastal Georgia dodged a bullet this year in the form of Hurricane Ian. In late September, the region stood well within the National Hurricane Center's dreaded cone of uncertainty for Ian. Fortunately for Georgia, the hurricane eventually veered east into the Atlantic Ocean. But even so, Ian was close enough to cause beach erosion on Tybee Island.
Clark Alexander: It did about half as much damage, in moving the shoreline and eroding the shoreline, as a whole two-and-a-half years of erosion under normal, non-hurricane storm damage conditions.
Benjamin Payne: That's Clark Alexander, who directs the University of Georgia's Getaway Institute of Oceanography. Looking ahead to future hurricane seasons, he says global warming is likely to cause more intense storms than usual.
Clark Alexander: Because there's basically more fuel. The hurricanes get their fuel from the moisture and the heat in the upper ocean. The jury is still kind of out on whether we expect to have more storms. It's just that the ones we do experience will be stronger.
Benjamin Payne: Alexander says that includes heavier rainfall, since a warming climate means not just warmer water but also warmer air, which can hold more moisture. For GPB News. I'm Benjamin Payne in Savannah.
READ MORE: Of Benjamin Payne's reporting on this story  
Story 2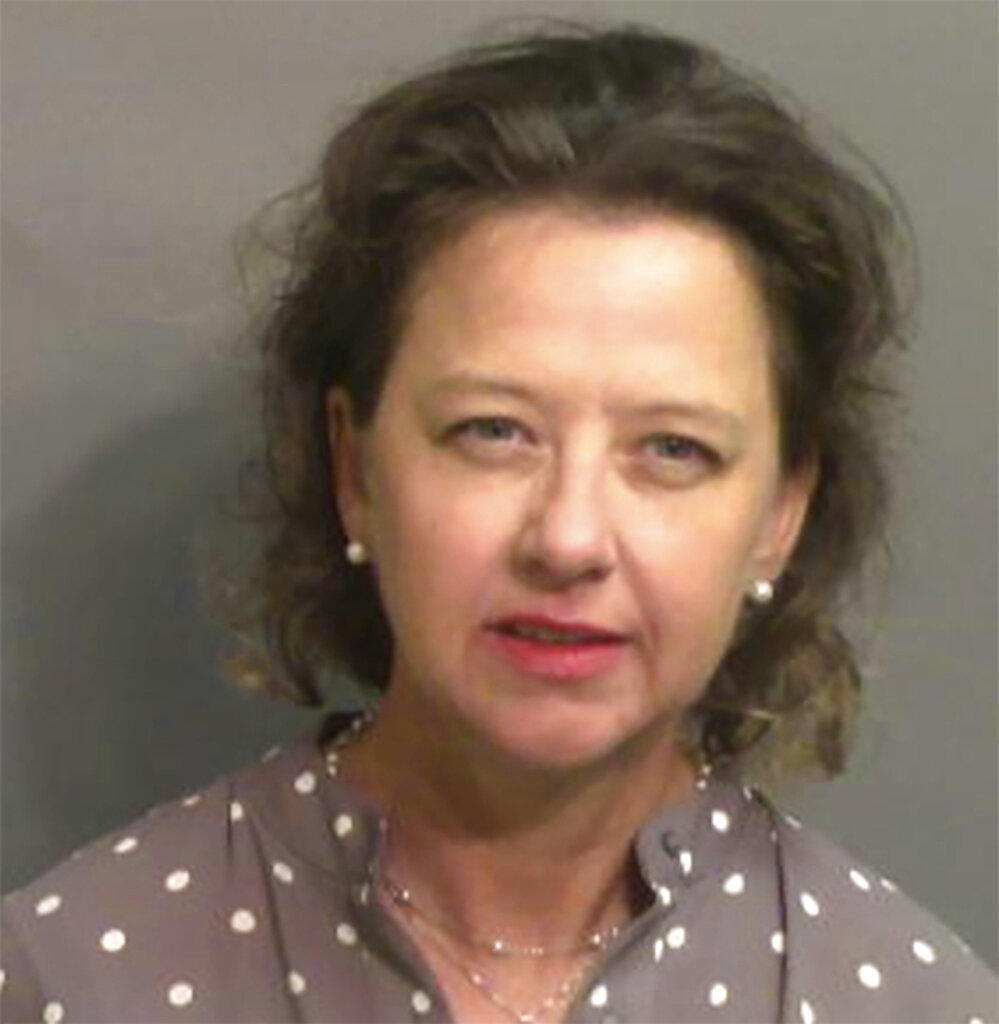 Peter Biello:  A former Georgia prosecutor charged more than a year ago with hindering the police investigation into the 2020 killing of Ahmaud Arbery has been ordered to appear before a judge next month for her first court appearance. Former Brunswick Judicial Circuit District Attorney Jackie Johnson will appear at an arraignment on Dec. 29. Johnson served as the top prosecutor for coastal Glynn County when three white men in pickup trucks chased and killed Arbery after they spotted the young Black man running in their neighborhood just outside the port city of Brunswick on Feb. 23, 2020. One of Johnson's former employees, Greg McMichael, initiated the fatal pursuit and his adult son, Travis McMichael, fired the shotgun blasts that left 25-year-old Arbery dead in the street. A neighbor, William "Roddie" Bryan, joined the chase and recorded cellphone video of the killing. More than two months passed before the McMichaels and Bryan were arrested on murder charges in Arbery's death, for which they were eventually convicted. A grand jury indicted Johnson in connection with Arbery's death in September 2021. She was charged with a felony count of violating her oath of office and with hindering a law enforcement investigation — a misdemeanor.
Story 3
Peter Biello: The Fulton County Department of Arts and Culture has announced applications for 2023. Arts funding are open and they're due later in December. GPB's Amanda Andrews has more.
Amanda Andrews: Fulton County-based artists and arts organizations asking for funding are reviewed by a panel and awarded money based on artistic merit service to the community, organizational effectiveness and accessibility. The funding ranges from $1,000 to $50,000. Fulton County Arts and Culture Director David Manuel says the program is about making the arts sustainable.
David Manuel: We're not just funding artists and arts organizations; we're coming alongside them to help them with their infrastructure. So throughout the year, we're doing workshops. We're doing virtual workshops in terms of how to strengthen yourself inside out.
Amanda Andrews: The deadline to apply is Dec. 21, which is earlier than previous years due to demand. For GPB News, I'm Amanda Andrews.
READ MORE: Of Amanda Andrews' reporting on this story
Story 4
Peter Biello: Fifty posters spotlighting international women's rights issues are on display at Macon's Mercer University as part of a worldwide exhibit from the Massachusetts College of Art and Design. GPB's Sofi Gratas has the story.
Sophi Gratas: The exhibition's namesake "Women's Rights Are Human Rights" is from a 1995 speech by then-first lady Hillary Clinton and is graphic artist and curator Elizabeth Resnick's fourth exhibition of political posters.
Elizabeth Resnick: It's really important to say — you know, especially for commercial artists, as we've been known — to be able to use our skill set for good.
Sophi Gratas:  Every poster was created and curated digitally. So galleries across 10 countries can host the exhibit at the same time. Here in Macon, the posters hang on three white walls where Mercer student Erin Williams checks it out. She says the poster about abortion rights resonates.
Erin Williams: I just feel like we're backtracking when it comes to women and their rights.
Sophi Gratas: Georgia's own strict abortion ban was overturned just last week, but a higher court could keep it in place or lawmakers could revive it. But Resnick says abortion is just one issue represented. There's also gender violence in Mexico and equal pay in Belgium.
Elizabeth Resnick: Women are discriminated against in just about every country in the world, including ours.
Sophi Gratas: And she says that's the thread that connects the exhibit across millions of miles. Women's rights will be on display at Mercer through January of next year. For GPB News, I'm Sofi Gratas.
SEE: Some of the photos from the exhibit 
Story 5
Peter Biello: Over the past few decades, the cost of owning a home in the Atlanta metro area has risen dramatically, and that has pushed some low income residents out of the area. In his new book, Professor of Urban Studies at Georgia State University Dan Immergluck says the city of Atlanta failed to protect Atlanta's poorest residents from being displaced by gentrification. And he says this has hit Atlanta's Black community especially hard. Immergluck's new book is Red Hot City Housing: Race and Exclusion in the 21st Century. Dan Immergluck, thank you very much for speaking with me.
Dan Immergluck: Thank you, Peter, for having me.
Peter Biello: There were several inflection points, as you write in this book. One of those being the 1996 Olympics when Atlanta decided to remake itself as a world-class city. Can you tell us a little bit about how the Olympics represented an inflection point where Atlanta could have made decisions that would help low-income people become homeowners and build wealth? And then how it kind of failed to do that?
Dan Immergluck: Yeah. I mean, the focus on the around the the Olympicification of the city was: First we have to clear out these distressed communities of public housing. Atlanta had one of the worst public housing authorities in the country in the 20th century, especially by — by the end of the 20th century, they had disinvested from the stock. And instead of trying to repair it and improve it, they decided will demolish it and mostly displace those folks and give them voucher housing vouchers and let them go elsewhere. The other thing, though, is the Olympics, together with some civic leadership, were seen as an opportunity to kind of remake the city for the middle class because Atlanta in the '70s and '80s had seen a decline in middle class populations, and this was seen as an opportunity to draw them back in.
Peter Biello: So this was essentially explicitly for, "Let's get wealthy people into Atlanta."
Dan Immergluck: That's right. And whiter people, to be honest. And they knocked down thousands of housing units, many in bad shape. But instead of trying to find and rebuild housing for those populations, much of the new investment was geared towards a different population. So the result was that, really, the ceding or what I call the clearing the way for emergent gentrification.
Peter Biello: Another inflection point is the creation in the planning of the Atlanta BeltLine. Planners had some idea of the possible impacts of gentrification caused by the BeltLine, and they had some affordable housing goals, but they didn't really materialize in the way that they'd hoped. Can you tell us a little bit about that missed opportunity? 
Dan Immergluck: Sure. So, you know, 2001 is this gentrification task force warning about insurgent, you know, resurgent gentrification and the initial kind of visions of the BeltLine 2003, 2004 was really not about real estate development. It was about a vision of connecting the city through trails and transit. But then in 2004, the Trust for Public Land hires this well-known landscape architect, Alexander Garvin. And he writes this report called "The Emerald Necklace Report." And not one word in that quite long report about affordable housing, about displacement. The word "gentrification" wasn't used. It was seen as, you know, these are distressed neighborhoods and this is a great opportunity to revalue those neighborhoods.
Peter Biello: Well, let me ask you at this point—
Dan Immergluck: Sure.
Peter Biello: — what city leaders could have done in this case, because they they clearly knew that property values were going up and corresponding property tax payments would go up as well. Those might be too expensive for the current occupants to to handle. So what could they have done to help those people rather than let prices rise and let price exclude them?
Dan Immergluck: Right. What they should have done is frontload affordable housing efforts. They should have started with buying, securing land to hold and then develop for affordable housing before they built trails. Frankly, because the trails and the parks are what created the engine of gentrification.
Peter Biello: What kills me reading this book is that there were two opportunities to buy land at low cost around the BeltLine. The first one was before they announced that they were going to do this, announcing that they would do that primed that land for speculation. The price went up and then they decided to buy some of it. It was way more expensive. The second time, the Great Recession — where land values and housing values really plummeted — that was a moment and the city did not take advantage of it.
Dan Immergluck: I call it. It was a — it was an opportunity for a reset, for a redo, a do-over, whatever you want to call it is like, oh, great values dropped. And in fact, people say, well, you know, the bond market was bad. We couldn't raise a lot of money. Some of that's true, but we had actually substantial federal money flowing into the city to help local governments buy property. We had a land bank that could have purchased many delinquent and dilapidated properties and acquired them because they were either tax delinquent, could have been acquired for nothing or were very cheap, like $10,000 a parcel. And again, the BeltLine was spending money. They were building the historic Fourth Ward Park. They were building trails. They were subsidizing Ponce City Market.
Peter Biello: So they could have paused all that and bought some land, set it aside for affordable housing.
Dan Immergluck: That's right. And then moved on. And it wouldn't have been a huge amount of time. You could have talked about a two- or three-year period of kind of waiting on that stuff. But it really was not just one missed opportunity. Like you said, it was two missed opportunities.
Peter Biello: When people are displaced by gentrification in Atlanta, where do they go?
Dan Immergluck: They will go primarily not north, mostly not north.
Peter Biello: So north is because it's the more expensive.
Dan Immergluck: It's more expensive. There's more exclusionary zoning. Those suburbs, as I write about in the book, are trying to kind of often push back on increased diversity near and within them. So long term, people are going to the south, to the west, to the east, the outer counties sometimes. And this means farther from mass transit, reliable mass transit, farther from job centers, dense job centers, which means they're much more likely to almost have to own a car. Some people have asked me, "Would you prefer to be like 1980 when poor people were concentrated in the city and affluent people were in the suburbs?" I'm like, "No, but is it clearly better to have just affluent people in the city?" To me, the choice is not between those two. The choice is something else. And that means mixed income communities. That means options to live in the city. One of the promising trends right now is more housing development near downtown Atlanta. I hope a lot of that is going to be devoted to deeply affordable housing because one of the best places for low income people in terms of services, job access, transit access is downtown Atlanta.
Peter Biello:  Dan Immergluck's new book is called Red Hot City: Housing, Race and Exclusion in 21st Century Atlanta. And this final note from the world of college football. Georgia Tech has named Brant Key as the new head coach of the Yellow Jackets. Coach Jeff Collins was fired in September after a lackluster performance and Key was named interim coach. From there, the Yellow Jackets beat two ranked teams, Pittsburgh and North Carolina. Georgia Tech finished 5 and 7 overall following Saturday's loss to No. 1 Georgia. And that is it for today's edition of Georgia Today. We welcome your feedback. Send us an email. The address is GeorgiaToday@GPB.org. Thanks so much for listening to the Georgia Today podcast from GPB News. I'm Peter Biello. We'll see you tomorrow.
Secondary Content
Bottom Content