Section Branding
Header Content
Political Rewind: Saturday voting OK'd; Kemp and Walker campaign together; Trump back on Twitter
Primary Content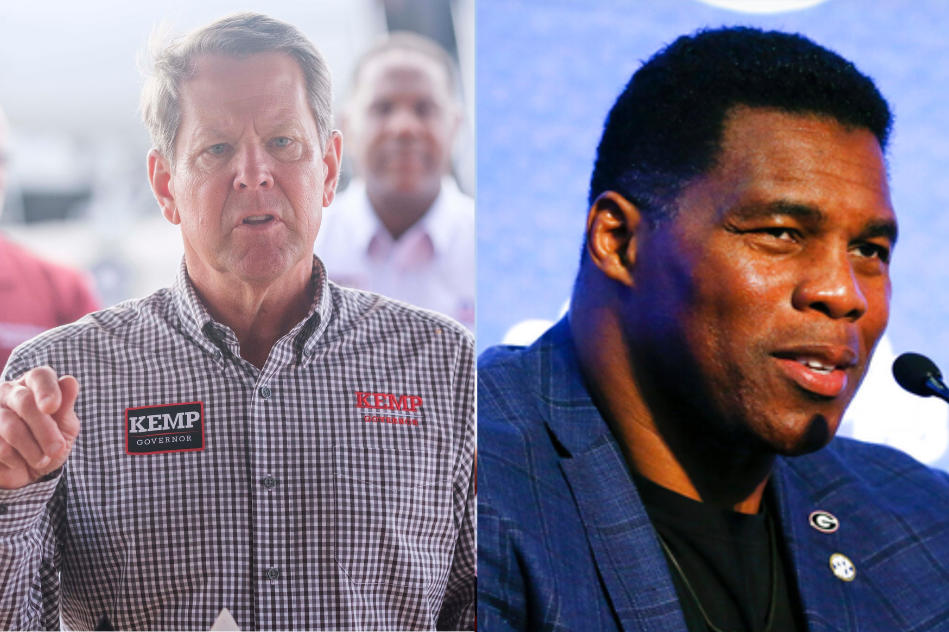 The panel 
Alan Abramowitz, @AlanIAbramowitz, professor emeritus, Emory University
Andra Gillespie, @AndraGillespie, professor of political science and director, James Weldon Johnson Institute for the Study of Race and Difference
Shannon McCaffrey, @shannonajc1, political reporter, The Atlanta Journal-Constitution
The breakdown 
1. Fulton County judge says Georgia law does not apply to runoff elections
 A judge on Friday said Georgia law allows counties to offer early voting on the Saturday after Thanksgiving, Nov. 26.

This upcoming Saturday is he only possibility for Saturday voting before next month's Senate runoff election between Democratic Sen. Raphael Warnock and Republican Herschel Walker.
2. Gov. Brian Kemp campaigns with Herschel Walker for the first time. 
The UGA titan campaigned with Kemp in Smyrna at Adventure Outdoors. 

It was the pair's first time campaigning together this cycle. 
3. Elon Musk welcomed Donald Trump back to Twitter. 
 Trump's Twitter account has been reinstated under the social media company's owner, billionaire Elon Musk.

Trump was banned from Twitter and various other social media accounts after his actions during the Janaury 6th insurrection.

Last week, the former president endorsed Walker while announcing his 2024 run for president. 
4. A deeper look into midterm voting numbers. 
This midterm election cycle appeared to be on track to see record turnout, but fell short of 2018's historic numbers.
Tuesday on Political Rewind: The AJC's Tamar Hallerman joins the panel. 
Secondary Content
Bottom Content