Section Branding
Header Content
Political Rewind: Gabe Sterling talks quicker election results; Hall endorses GOP; Trump teases run
Primary Content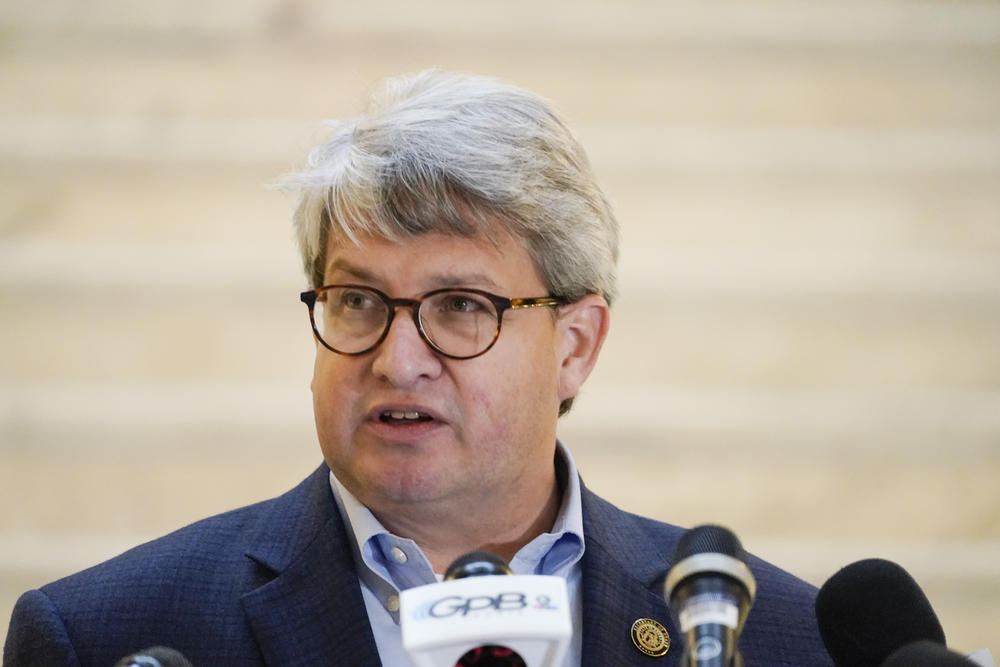 The panel
Gabriel Sterling, @GabrielSterling, deputy secretary of state of Georgia
Jim Galloway, @JimJournalist, former political columnist, The Atlanta Journal-Constitution
Matt Brown, @mrbrownsir, democracy reporter, The Washington Post
The breakdown
1. After Election Day, focus will shift from candidates to Georgia's electoral processes.
With record-breaking early voting numbers, elections officials and poll workers are working to process millions of ballots. Check your voter registration and polling place at the My Voter Page.
Deputy secretary of state Gabe Sterling reports no serious interference from anyone seeking to stop election results.
The secretary of state's office has implemented new tools for poll workers to respond to any potential threats or intimidation.
2. Senate Bill 202, The Election Integrity Act of 2021, has seemingly reduced absentee voting while allowing extended weekend voting.
Sterling says the bill wasn't a reaction to election fraud or politics, but would have happened because Georgia switched processes to a paper-based system.
With fewer absentee ballots, poll workers can count early voting more quickly than they did in 2020. The delay in election results fueled conspiracy theories alleging fraud.
3. Georgia's mass voter challenge law has been politicized, leading to tens of thousands of challenges that elections officials have to process.
Sterling says he knows of a handful of voters who have been impacted, but challenged voters have largely been able to still cast a ballot.
4. Former candidate in the Democratic primary for lieutenant governor Kwanza Hall has endorsed Brian Kemp and Burt Jones.
Hall was defeated by Abrams-endorsed Charlie Bailey for the nomination.
The endorsement for Burt Jones comes as Jones is investigated for his involvement in sending a false slate of electors to the Library of Congress.
5. Axios reports that Donald Trump is looking at a presidential announcement after the election.
According to the report, Trump's team is watching the U.S. Senate race in Georgia to better time the announcement.
At a Thursday rally in Iowa, Trump stated "In order to make our country successful and safe and glorious, I will very, very, very probably do it again ... Get ready that's all I'm telling you — very soon. Get ready."
Monday on Political Rewind: The AJC's Patricia Murphy joins the panel.
Secondary Content
Bottom Content