Section Branding
Header Content
Political Rewind: Abrams and Kemp's final debate; Obama stumps in Georgia; Paul Pelosi attacked
Primary Content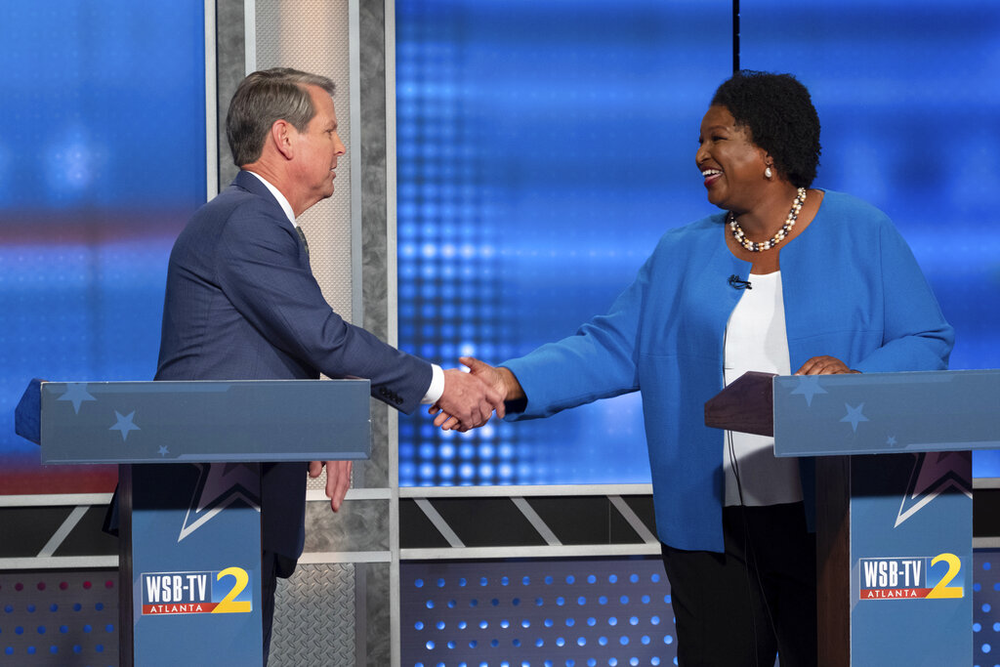 The panel
Karen Owen, @ProfKarenOwen, political science professor, University of West Georgia
Patricia Murphy, @MurphyAJC, political reporter and columnist, The Atlanta Journal-Constitution
Michael Thurmond, CEO, DeKalb County
Sam Olens, @samolens, former attorney general of Georgia
The breakdown
1. Gov. Brian Kemp and Stacey Abrams debated for the final time on Sunday night.
The pair sparred over issues like abortion and gun violence in last-ditch efforts to motivate voters.
Kemp said he'd address new legislation on abortion as he receives it from the legislature, something Abrams noted in a response.
A little over a week from Election Day, candidates and voters alike seem fatigued.
2. Former President Barack Obama and former Vice President Mike Pence headline stateside rallies.
The former president looked to motivate voters by asking they vote for "good people up and down the ballot," noting that certain elections featured candidates "who tried to undermine our democracy."
3. Paul Pelosi was attacked by a man with a hammer in his San Francisco home. 
With few details made public, the attack has since been surrounded by conspiracy theories.
The attacker reportedly yelled, "Where's Nancy?" in an attempt to find the Speaker of the House, who was in Washington, D.C., at the time.
The attack has brought violent political rhetoric into focus a week away from the midterms.
Tuesday on Political Rewind: The AJC's Tamar Hallerman joins the panel.
Secondary Content
Bottom Content