Section Branding
Header Content
Political Rewind: Walker urged ex to get 2nd abortion; Race for governor is overshadowed
Primary Content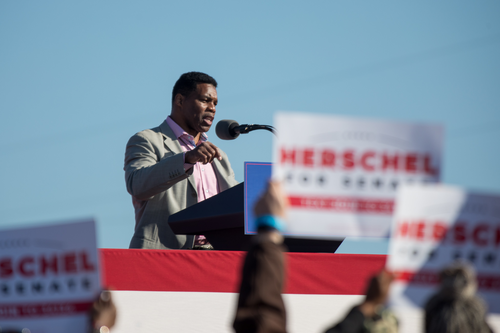 The panel: 
Adrienne Jones, @adriennemjns, political science professor and director of pre-law, Morehouse College
Amy Steigerwalt, @DrSteigerwalt,  professor of political science, Georgia State University
Audrey Haynes, professor of political science, University of Georgia
Maya King, @mayaaking, politics reporter, The New York Times
Patricia Murphy, @MurphyAJC, political reporter and columnist, The Atlanta Journal-Constitution
The breakdown: 
1. Woman who claimed Walker paid for her abortion, says he tried to convince her to have a second abortion. 
After The Daily News broke the story, The New York Times' Maya King spoke to the woman about her relationship with Walker. 
King says the mother communicates with Walker's wife to get child support payments, shoes, clothes, and birthday presents. 
2. Despite scandals, Walker is getting support from Republican leaders across the nation. 
3. The Herschel Walker scandal dominates race for governor and down-ballot races. 
Democratic candidate for governor Stacey Abrams went on to Fox News to make her case.

Polls show her behind incumbent Gov. Brian Kemp and underperforming with Black voters. 

Abrams was also received warmly at Atlanta's Gay Pride parade this weekend. 
4. Alabama U.S. Sen. Tommy Tuberville makes harsh remarks on crime at a Trump rally. 
Many have criticized Tuberville for the racial undertones of this message. 
Tuesday on Political Rewind: Tamar Hallerman will join the panel. 
Secondary Content
Bottom Content