Section Branding
Header Content
A new degree program aims to draw mid-career jobseekers to teaching
Primary Content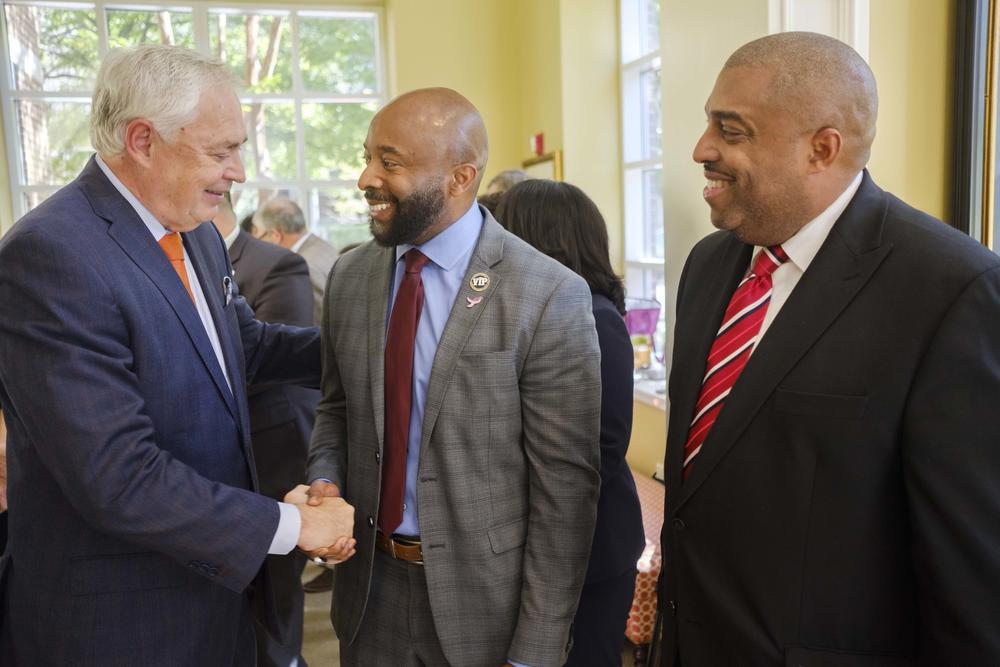 The federal department of education is granting $9.6 million to a partnership between five Georgia school systems and Mercer University's Tift College of Education. The aim of the partnership is luring mid-career people to teaching.
The money will pay for 170 Master of Arts in Teaching degrees in a yearlong program at Mercer. To lessen the sting of stepping away from a steady paycheck to go back to school, there is also a $30,000 stipend for each participant who earns the advanced degree. The scheme is similar to an existing program at Macon's Middle Georgia State University.
The new teachers will work in one of the five partner districts: Bibb County, Clayton County, Twiggs County, Pike County or Dublin City Schools. They will also have three years of mentoring and support after hitting the classroom.
Dan Sims is still relatively new to the job of leading the Bibb County School District. He said mid-career teachers bring other benefits besides merely filling open teaching positions.
"So now you put a person in the classroom who lived that experience and is now teaching that experience is the perfect combination," Sims said. "A big ticket item for us as a district is helping kids to see the opportunities available to them and how they connect to the learning that's taking place."
Superintendent Morcease Beasley of Clayton County Schools said his district is in acute need of new teachers this year.
"We're in October with about 280 of vacancies still remaining in our school system," Beasley said. "That's unique for us because we carry, normally, less than 100.
Beasley said that's out of a full teaching staff of over 3,000 teachers districtwide.
The new Mercer program which goes by the acronym GENERATE (Georgia Educators Networking to Revolutionize and Transform Education) addresses the steep decline in enrollment in college education programs, too.
According to reporting by the Macon Newsroom, Mercer University saw a 36% drop in education students in the past decade. The college of business has seen the highest enrollment at Mercer since 2014. 
Secondary Content
Bottom Content