Section Branding
Header Content
Political Rewind: Gov. Kemp in Savannah ahead of Ian; Political ad spending reaches new heights
Primary Content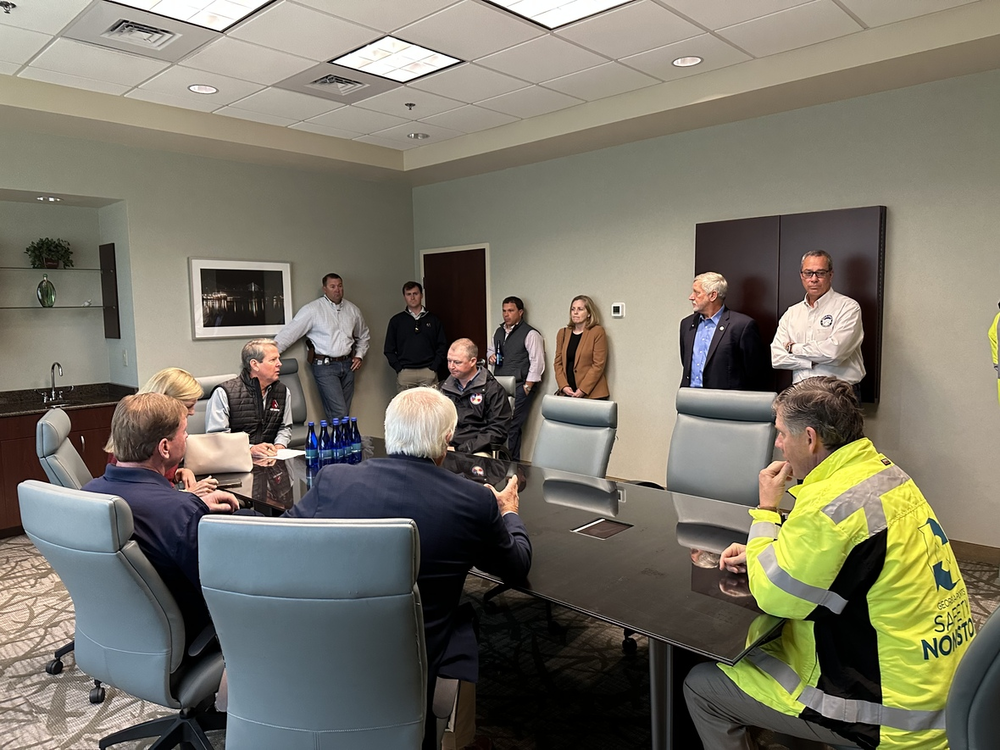 The panel
Andra Gillespie, @AndraGillespie, professor of political science & director, James Weldon Johnson Institute for the Study of Race and Difference, Emory University
Charles Bullock, professor of political science, University of Georgia
Rick Dent, vice president, Matrix Communications and political advertising expert
 
The breakdown
1. Gov. Kemp has arrived in Savannah ahead of Hurricane Ian. The state's response to the storm might sway the minds of voters.
Weeks away from the election, Kemp is visiting Savannah to assure residents that the state will respond to any emergencies that Hurricane Ian will bring.
Rick Dent says strong leadership brings out voters.
2. The state election board has strongly objected to the security breach at the Coffee County elections office.
3. Democrats have seemingly lost voters' favor. What can we learn from polls?
In an opinion for the Washington Post, Dr. Charles Bullock says Georgia is neither red nor blue, and isn't changing anytime soon.
Democrats hope issues like abortion access will turn out large swaths of voters. It remains to be seen if that strategy will work out.
4. Statewide races continue to see massive spending on political ads.
Friday on Political Rewind: Retired AJC columnist Jim Galloway joins the panel.
Secondary Content
Bottom Content