Section Branding
Header Content
Political Rewind: Gov. Kemp declares state of emergency ahead of Hurricane Ian; Campaigns in suburbs
Primary Content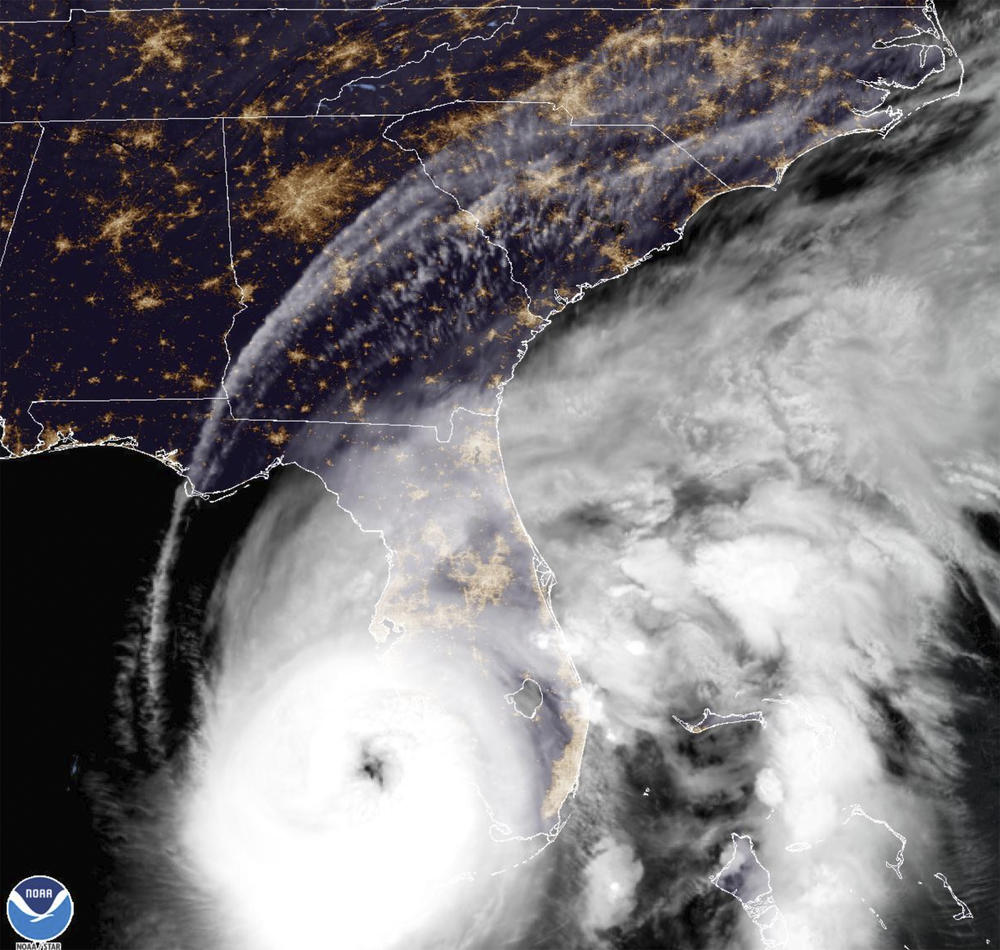 The panel:
Amy Steigerwalt, @DrSteigerwalt, professor of political science, Georgia State University
Donna Lowry, @donnalowrynews, host, GPB-TV's Lawmakers
Greg Bluestein, @bluestein, political reporter, The Atlanta Journal-Constitution
The breakdown: 
1. Gov. Brian Kemp declares a state of emergency ahead of Hurricane Ian's landfall in Georgia.
Right now the storm is almost listed as a powerful Category 5 as it makes landfall in Florida. 

At this time it is expected to hit the Georgia coast later this week. 
Greg Bluestein recalls how weather events can affect political races, when he recalled the "snowpocalypse" in Atlanta in 2014. 
2. Kemp campaigns in Atlanta suburbs. 
The incumbent had largely focused his reelection efforts in rural Georgia. 
Tuesday, the Republican campaigned with Virginia Gov. Glenn Youngkin in the Atlanta suburbs. 
GPB's Donna Lowry talks about how campaigns have created classroom culture wars. 
3. Activists flood election offices with challenges
The New York Times reports groups in Georgia have challenged at least 65,000 voter registrations across eight counties.
The push continues around the "big lie" that there was election fraud in the 2020 presidential election. 
Amy Steigerwalt says it is fair to make sure election rolls are accurate, but this latest push is highly partisan. 
Wednesday on Political Rewind: Be sure to sign up for our newsletter coming out later today.  
Secondary Content
Bottom Content