Section Branding
Header Content
Veteran deaths by suicide decline over pandemic as 'invisible wounds of war' are addressed
Primary Content
A new report finds deaths by suicide among veterans are down nationwide over 2019 and 2020. GPB's Ellen Eldridge reports on one program in Georgia that could be helping.
If you or someone you know is having thoughts of suicide, contact the Veterans Crisis Line to receive free, confidential support and crisis intervention. It's available 24 hours a day, 7 days a week, 365 days a year. Dial 988, then press 1; chat online at VeteransCrisisLine.net/Chat; or text 838255.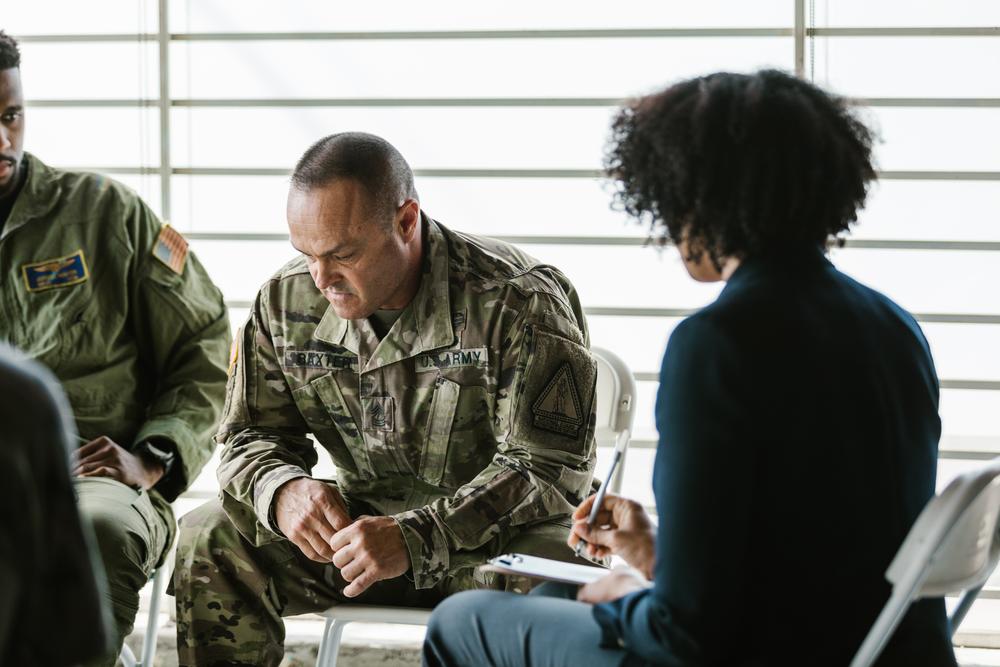 Air Force veteran Sam Hargrove of Columbus suffered a traumatic brain injury from a bomb explosion while serving in Tallil, Iraq.  
But she didn't know that until an evaluation by the Emory Healthcare Veterans Program years later.
When she first returned to Georgia, she struggled with anger.
"It was a lot of punching holes in walls and stuff and I just wouldn't deal with things," Hargrove said. "I didn't sleep well. I no longer liked the Fourth of July. I can't stand thunderstorms, rain."
She said she would drink herself into a stupor nearly every night. Then, her anger and depression increased.
"Once I was medically retired, it just it got a lot worse," she said. "And then I started thinking about, you know, if I wasn't here, then nobody got to worry about me."
After fighting with her mother one night, Hargrove said she got drunk and planned to crash into a tree.
"Then, as I was driving, I thought about, you know, I got a lot of nieces, nephews and my godson that needed me," she said. "So I called my social worker down at Tuskegee and told him, 'Hey, man, if you don't get me out of here, I don't know what I am going to do.'"
The social worker put her in a 90-day program, but she said without followup support she relapsed and began drinking heavily again.
"That's when she connected to the Wounded Warrior Project's Warrior Care Network location at Emory Healthcare, said Warrior Care Network Director Erin Fletcher.
Access to follow-up care after an intensive inpatient treatment program is what Hargrove credits with making the difference compared to past treatment, Fletcher said.
Treatment that focuses on so-called invisible wounds of war, such as substance use disorder and post-traumatic stress disorder, is improving the quality of life for veterans.
"Warrior Project is certainly a champion of wanting invisible wounds to be talked about in the same way that we talk about physical wounds, physical injuries," Fletcher said. "So people feeling empowered to speak about their mental health challenges, knowing that there's resources and help available."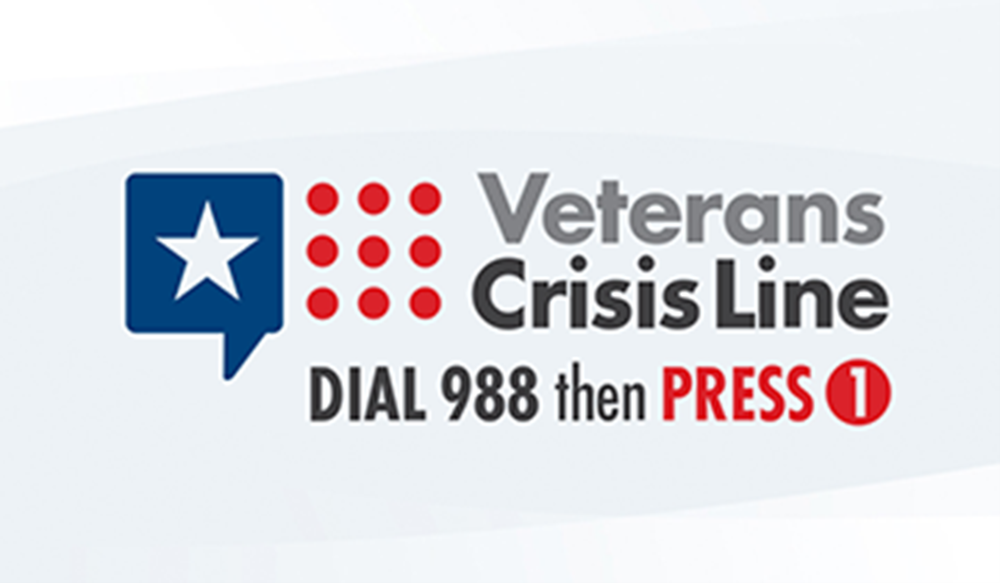 Programs like Emory's are likely contributing to the declining rate of suicide among former service members here in Georgia, where rates were significantly lower than the national veteran suicide rate.
The 2022 National Veteran Suicide Prevention Annual Report is the first report to evaluate data from the COVID-19 pandemic, which shows that suicide rates for veterans peaked in 2018 and then fell in 2019 and 2020 by 9.7%.
Free mental health treatment is essential for those struggling, Fletcher said, Emory's program helped veterans like Hargrove by quickly pivoting to telehealth services during the pandemic, reducing isolation among veterans.
Suicide numbers declined during pandemic
Georgia's rate of suicide deaths for people under age 18 fell roughly 7% from 2019 to 2020, according to data from the Georgia Bureau of Investigation.
The state saw 59 suicides in 2019 and 55 such deaths in 2020.
Nationally, suicide death is down about 5%, according to the American Foundation for Suicide Prevention.
That's monumental to the Georgia chapter's associate area director, Chelsea Piatt, who said it is also important to remember there is no one cause of suicide.
"It can be a mental health issue," she said. "It can be prolonged stress."
Suicide is still the second leading cause of death for people between 13 and 17 years old, and had been trending upward before a dip in 2019.
But Piatt said suicide dropped out of the top 10 leading causes of death recently because COVID-19 became the third leading cause of death nationwide.
"It's crucial to remember people are struggling even if they don't always show it," said. 
Reaching out to friends and family regularly is the key. 
"It's just important to know that you're not alone in this," Piatt said. "Nobody is alone in feeling depressed, feeling anxious, feeling sad."
Secondary Content
Bottom Content