Section Branding
Header Content
Political Rewind: Abortion key issue; Potential runoff for Senate; Coffee County election equipment
Primary Content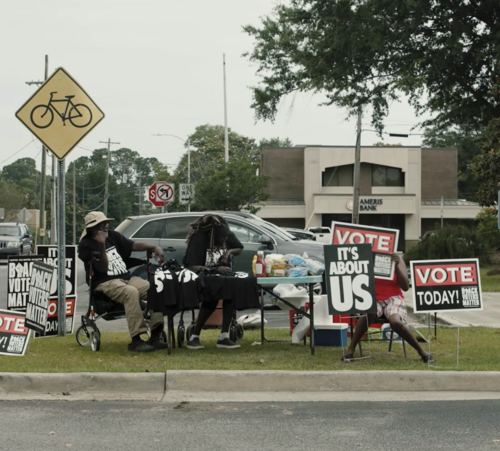 Panelists:
Edward Lindsey, @edlindsey14, former state representative (R) Atlanta
Kurt Young, @kurtbyoung, political science professor, Clark Atlanta University
Patricia Murphy, @MurphyAJC , political reporter and columnist, The Atlanta Journal-Constitution
State Sen. Sonya Halpern, @sonya4ga, (D) Atlanta
The breakdown: 
1. Democrats continue to push abortion as top issue for their platform. 
Polling from the AJC shows that 52% of Georgia voters oppose the GOP-backed "heartbeat" law, with just 36% in favor of the measure.
Stacey Abrams has come under fire for correctly calling out that the "heartbeat" law is a misnomer.
2. Senate race could come to a runoff according to a recent poll. 
An AJC poll shows the U.S. Senate race is deadlocked between Warnock, who had 44%, and Republican Herschel Walker, who was at 46%.
Libertarian Chase Oliver carries about 3% of the vote, which could keep either candidate from getting the 50% majority needed to avoid a runoff. 
3. New election machinery is coming to Coffee County. 
Tuesday on Political Rewind: State Sen. Mary Margaret Oliver joins us. 
Secondary Content
Bottom Content