Section Branding
Header Content
Political Rewind: New poll gives GOP edge; Trump targets Fani Willis in new statement; Hyundai plant
Hero Image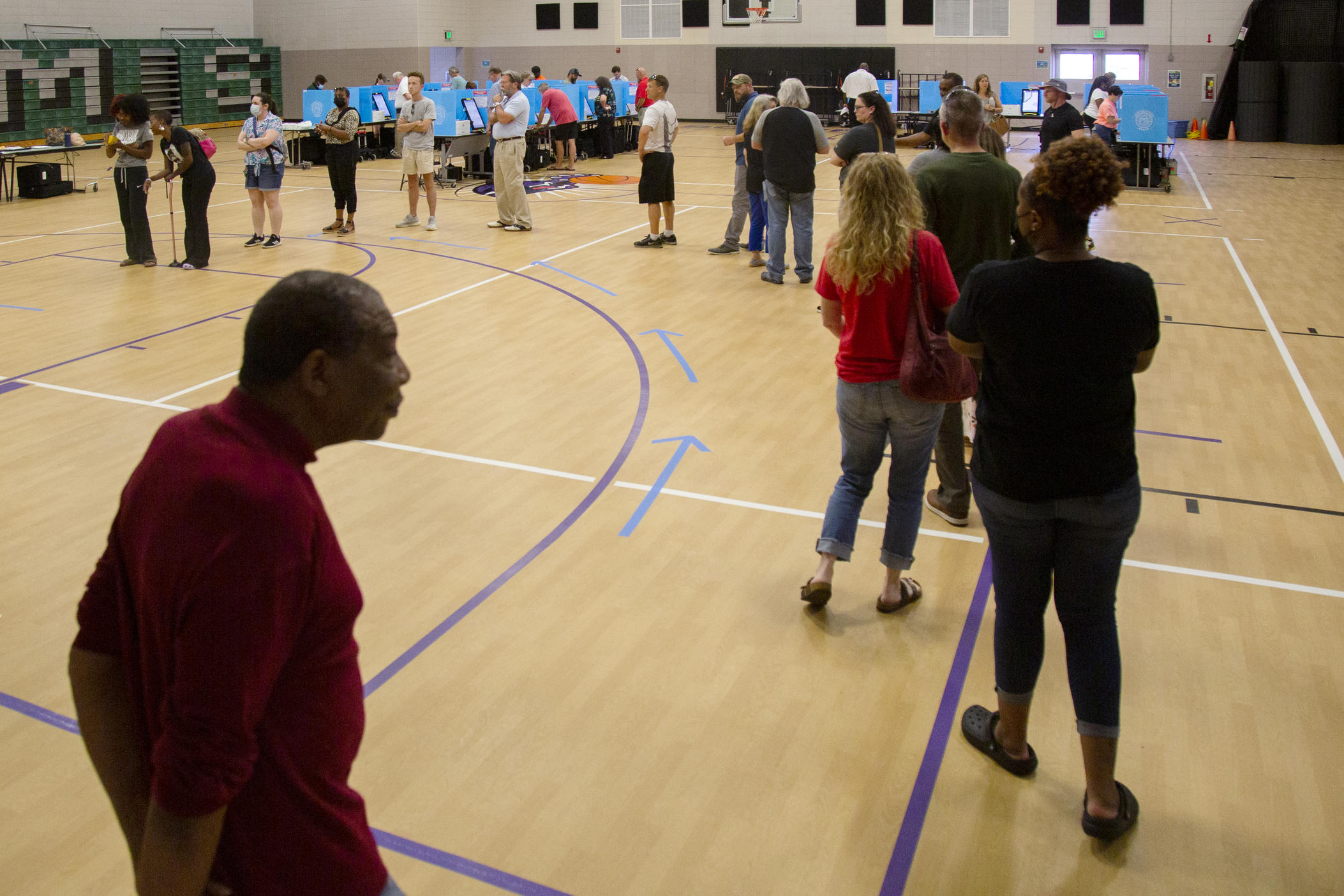 Primary Content
The panel:
Adam Van Brimmer, @adamvanbrimmer, opinion writer, Savannah Morning News
Andra Gillespie, @AndraGillespie,  professor of political science and director, James Weldon Johnson Institute for the Study of Race and Difference, Emory University
Chuck Williams, @chuckwilliams, reporter, WRBL-TV Columbus
Tamar Hallerman, @TamarHallerman, senior reporter, The Atlanta Journal-Constitution
The breakdown:
1. New poll gives Republicans an edge in Georgia. 
A new AJC poll shows every statewide Democratic candidate except U.S. Sen. Raphael Warnock lags well behind the Republican counterpart. 

Warnock is falling just behind Herschel Walker by 2 points, which is within the poll's margin of error. 
At the top of the ballot, incumbent Gov. Brian Kemp leads Stacey Abrams by 8 points. 
2. Donald Trump goes after Fulton County DA Fani Willis in a new statement. 
Willis is leading a special grand jury probe into possible 2020 election interference by Trump and his associates.

This includes Trump's infamous phone call to Brad Raffensperger to find 11,000 more votes.
3. The Inflation Reduction Act could pump the brakes on a Hyundai plant near Savannah. 
Wednesday on Political Rewind: a representative from Gov. Brian Kemp's campaign will join the panel. 
Secondary Content