Section Branding
Header Content
Survey says employer support of caregivers would boost productivity and retention
Primary Content
LISTEN: A new survey finds many workers who also care for an aging family member fear they'll have to leave their jobs unless they get access to paid in-home care. GPB's Ellen Eldridge reports.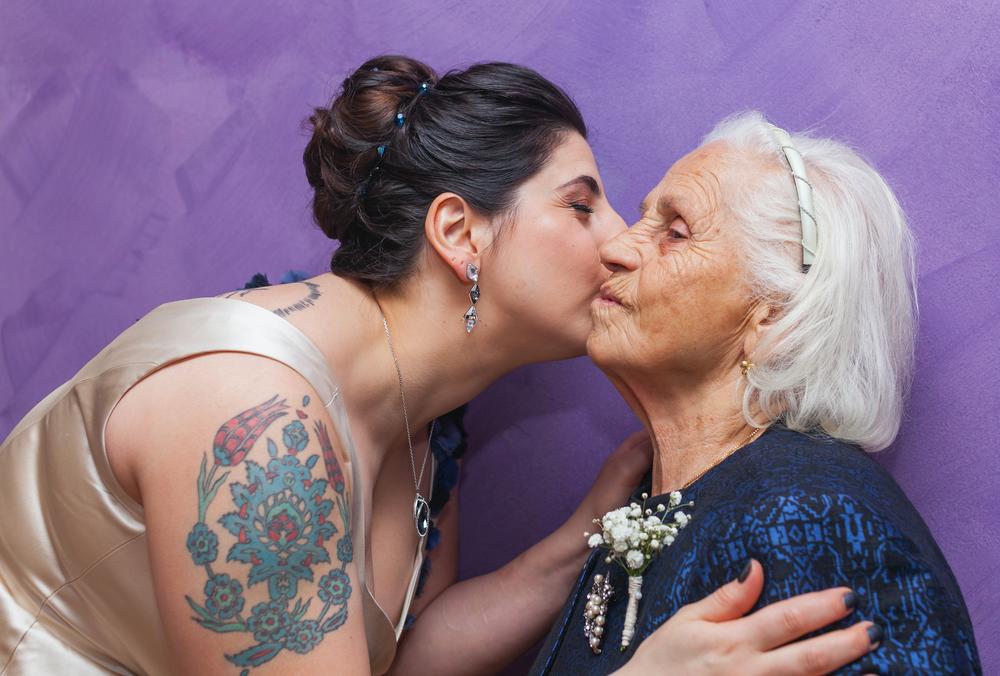 Nearly 70% of unpaid family caregivers fear they'll have to leave their jobs without support from hired in-home help, while nearly half said they would benefit from help with coordinating care for a loved one, according to a recent survey.
Homethrive, Home Instead, and Certification in Long-Term Care (CLTC) co-sponsored the "Following The Journey of Family Caregivers" study that examined the struggles of working caregivers in the United States.
The online survey involved 10- to 15-minute interviews with 400 adult family caregivers, half of whom had access to paid care at home and half who did not.
The study found, somewhat surprisingly, that not being able to afford paid care wasn't the top reason people gave for not using it, researcher Eileen J. Tell said.
"It came in a close second or third," she said, "but feeling the sense of personal responsibility to provide that care was the top reason."
RELATED:
Employer support with finding aides would go a long way because many people working full-time don't have the resources to find help, Tell said.
She also noted that access to paid leave is crucial.
"We need to treat our direct care workforce better in terms of a livable wage," Tell said.
In Georgia, 34% of parents with young children said they or someone in their family had to quit, not take a job or change jobs in the past 12 months due to issues with child care, according to the Georgia Coalition for Paid Leave and the state chapter of 9to5, National Association of Working Women.
Turnover can cost businesses up to 33% of an employee's salary, according to a 2017 retention report from the Work Institute.
And the need for caregivers is growing.
Before the pandemic, the Centers for Disease Control and Prevention predicted the number of people over age 65 would double by 2030, and the Alzheimer's Association projected the disease would increase by nearly 27% in Georgia by 2025.
But the number of people trained to care for those with cognitive and physical degeneration is not keeping up.
There are roughly 7,300 geriatricians practicing in the United States and the American Geriatrics Society expects 30,000 geriatricians will be needed by 2030.
Workplaces that offer discounts on services and care benefit not only in worker productivity, retention and recruitment, but also a return on their investment when it comes to employee health benefits, Tell said.
The physical and mental strain on employees who double as family caregivers means many of them don't have time to take care of their own health, she added, describing the experience of one of her friends.
He was not the sole caretaker for his wife, but the man had trouble finding home health aides so he needed to be there for her all hours of the day and night, Tell said.
"And he had a heart attack because he just was used up," Tell said. "He couldn't take enough time for himself to take care of himself, to get the respite care that they need and whatnot. And he ended up dying."
After he died, his wife still needed 24-hour care so she had to move in to a nursing home, Tell said.
"I think it's crucial that employers understand how important it is for family caregivers to feel like they don't have to choose between their jobs and the roles of family caregiver," Tell said.
"I'd like to see more services and support offered through employers so that working caregivers can get the help they need for the role they have."
Among the survey's other key findings:
62% of working unpaid family caregivers are women.
33% said it was very important to hire paid home care because they're burned out.
26% said they needed help because they had trouble juggling working while caregiving.
Only 6% said they found paid help via an employer-provided caregiving benefit.
Homethrive co-founder and co-CEO Dave Jacobs said the survey results underscore the importance of employers stepping up to support employees who are also unpaid caregivers.
Recently, 84% of employee caregivers said they'd be interested in their employer offering a benefit that provided them with resources, guidance, or caregiving support.
"Yet, despite these statistics, nearly 80% of employers still aren't offering a caregiving benefit," Jacobs said. "The time to act is now."
Secondary Content
Bottom Content