Section Branding
Header Content
Political Rewind: Queen Elizabeth's funeral; Forsyth GOP cancels protest; Walker lowers expectations
Primary Content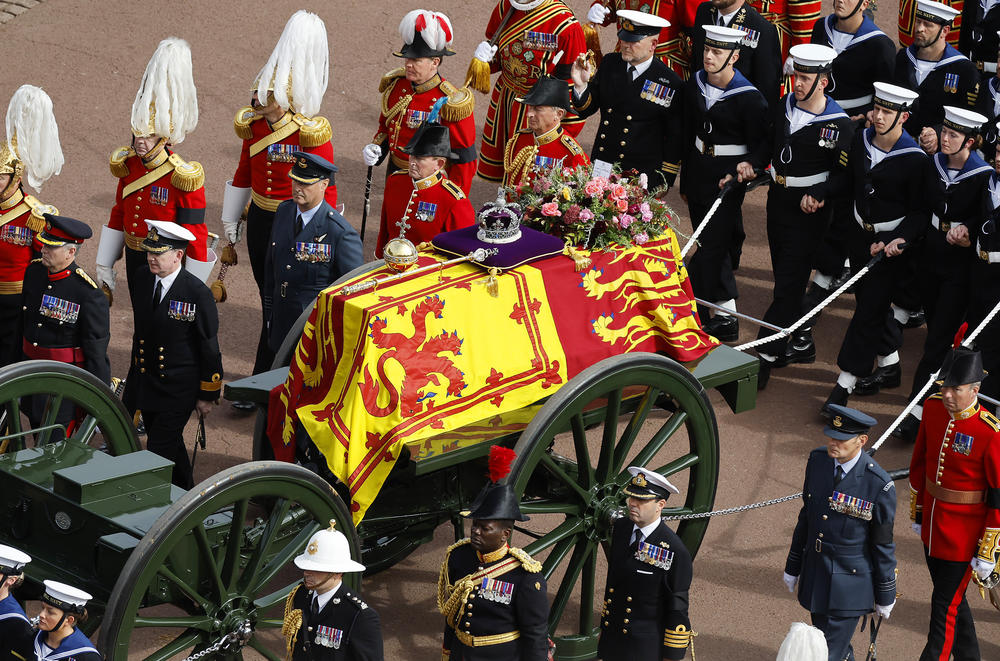 The panel: 
Adrienne Jones, @adriennemjns, political science professor and director, pre-law, Morehouse College
Alan Abramowitz, @AlanIAbramowitz, professor emeritus of political science, Emory University
Chauncey Alcorn, @CLamontLives, reporter, Capital B
Patricia Murphy, @MurphyAJC, political reporter and columnist, The Atlanta Journal-Constitution
The breakdown:
1. Queen Elizabeth II's funeral is held in London. 
Thefuneral services took place at Westminster Abbey in London.
The 96-year-old monarch died earlier this month after ruling for 70 years. 
Her son, King Charles III, begins his reign as Britain's new monarch.
2. Forsyth GOP cancels anti-Stacey Abrams protest.
The Republicans in the county incited controversy for calling Abrams an outsider as she sought to campaign in the area over the weekend.
For some, the move reminded them of the county's racist past. 
3. Herschel Walker tempers expectations ahead of the October debate. 
The Republican candidate for senator has agreed to debate incumbent Sen. Raphael Warnock.
The Savannah showdown is the first time Walker will debate since announcing his candidacy.
Tuesday on Political Rewind:  The AJC's Tamar Hallerman joins us. 
Secondary Content
Bottom Content