Section Branding
Header Content
As monkeypox cases slow, state health department is 'cautiously optimistic'
Primary Content
LISTEN: The Georgia Department of Public Health says monkeypox cases are slowing and epidemiologists are "cautiously optimistic." GPB's Ellen Eldridge has more.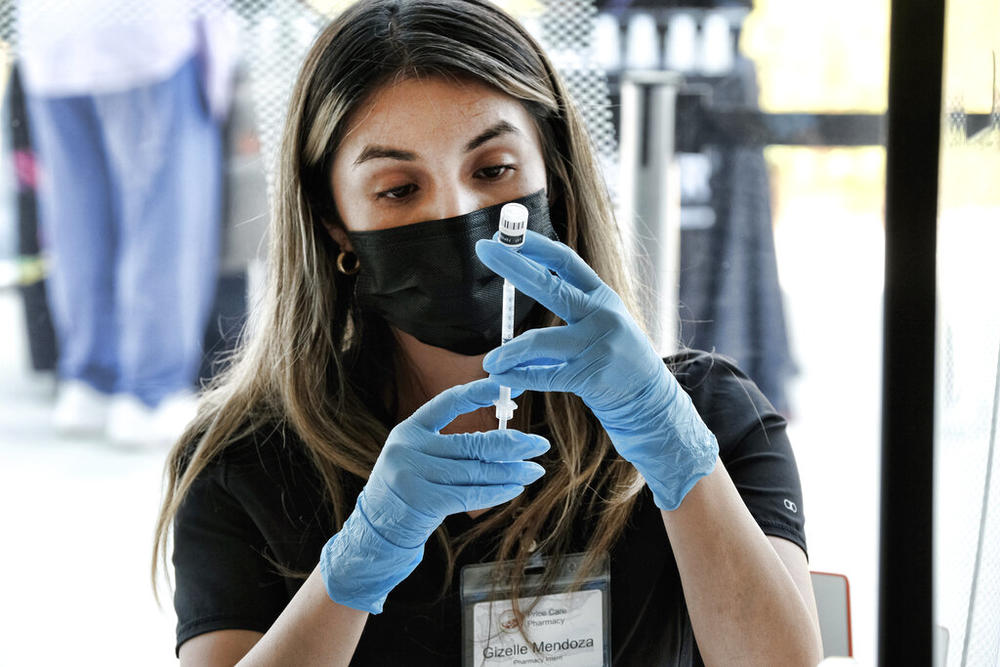 State health epidemiologists say they are cautiously optimistic about a decline in monkeypox cases over the past few months in Georgia as well as the nation.
Since monkeypox first appeared in Georgia, 1,607 cases have been reported by the Centers for Disease Control and Prevention, with 86% of infections occurring in the metro Atlanta area.
The most affected individuals are Black men who have sex with men.
Only 2% of monkeypox infections have been among women. Additionally, 60% of people infected also tested positive for HIV, and 50% of people with monkeypox had a sexually transmitted infection within the last year.
Atlanta-based HIV researcher Dr. Melanie Thompson said, sadly, she is not surprised at the disparity.
"I wish I could say I was shocked by this; I'm extremely concerned about it," Thompson said. "But the most cynical part of me says it's just another day in Georgia."
She explained that the demographics of people with HIV who present with new HIV diagnoses, 73% are Black and only about 13% are white.
"The disproportionate impact on this community is no surprise, and it's been that way for decades," Thompson said. "But it is not really getting better. And monkeypox, again, raises the veil on the disparities that occur in our health system."
Dr. Cherie Drenzek, an epidemiologist with the state health department, said Georgia children have also contracted monkeypox.
"We have had a few cases that have occurred among children," she said. "These children actually were close household contacts of known monkeypox cases, but we've only seen less than a handful of these pediatric cases."
Drenzek says about 5% of patients with monkeypox had to be hospitalized.
People interested in learning more about local cases and vaccine availability can visit DPH's website, where monkeypox surveillance and vaccination data are updated weekly on Wednesdays.
Secondary Content
Bottom Content