Section Branding
Header Content
The Savannah Philharmonic leaves the hall to 'Phil' the city with live music
Primary Content
LISTEN: GPB's Sarah Zaslaw talks to Savannah Philharmonic's Keitaro Harada and Amy Williams about the orchestra's live music excursions outside the usual concert hall settings.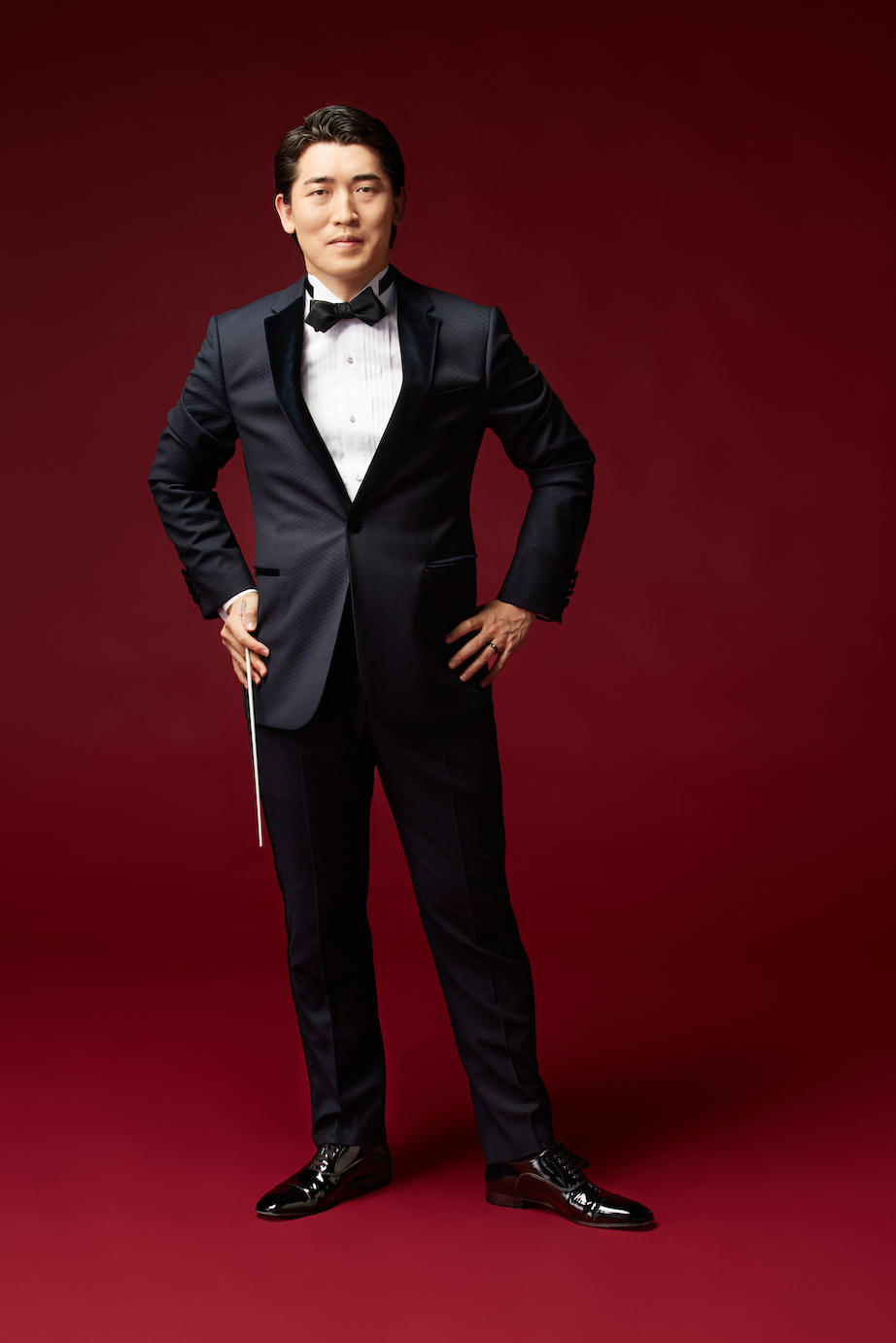 Change is in the air at the Savannah Philharmonic. Heading into its 2022-2023 season, which kicks off with the Phil the Neighborhoods series Sept. 16 followed by a reimagined Phil the Park bash in Forsyth Park Oct. 8, music director Keitaro Harada and executive director Amy Williams have been rethinking everything the orchestra does, with an eye toward community and relevance.
These two newish SavPhil leaders recently sat down over Zoom with GPB's Sarah Zaslaw. They talked about about taking music into the streets (and squares and neighborhoods) of Savannah, tossing out genre labels, making performances as accessible as possible, and learning from the pandemic.
——
Highlights
Edited for brevity and clarity
On playing through the pandemic
Keitaro Harada: Savannah is a place where everyone's very friendly and very open. It's a touristy town. And so it was very fast at figuring out how to deal with the pandemic. We found different ways to approach live music in various venues, different parks. Savannah is known for their squares, and we started to perform outdoors. In retrospect, we were actually able to reach more of the Savannah community, and outside the downtown area where we normally perform.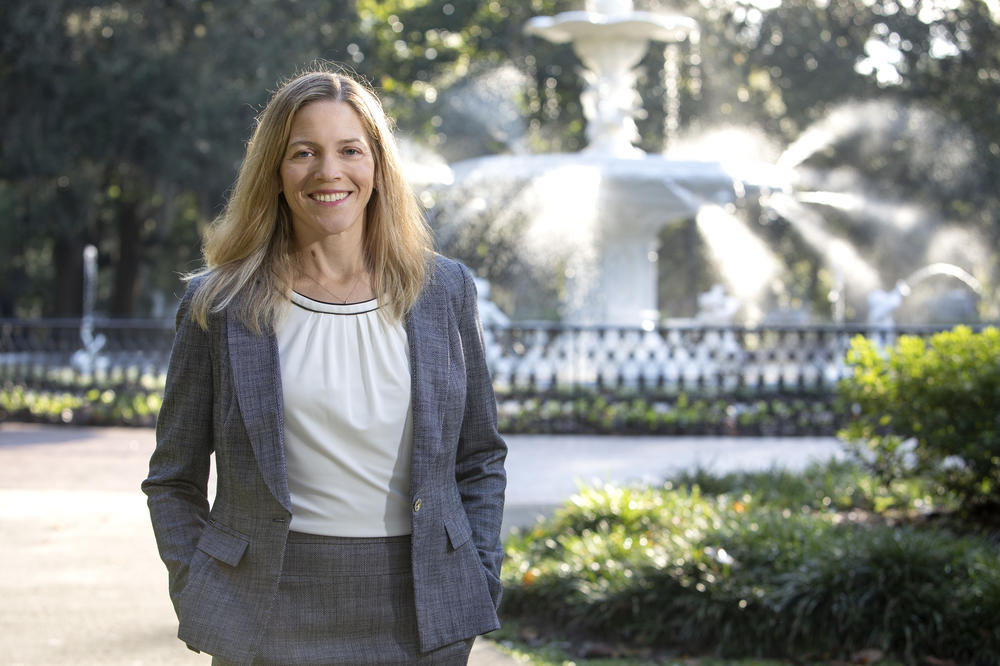 Amy Williams: There was this energy of "We have to play." We might change how that looks, but we had to play for the community. It's beautiful here, right? So we were able to play outside. It removed this formality of a concert hall so that we suddenly had an opportunity to really get to know the community at a very raw level. Everyone was figuring this out. So it was just open conversations of what people loved or were looking for or needed, and we just sort of kept adjusting to that.
On serving the community
Keitaro Harada: Our focus is how to make Savannah Philharmonic relevant to Savannah, and try to do things that only Savannah Philharmonic can do in Savannah. It's taken us some time to really spend time in the community to understand that [what Savannah really wants is] not just doing classical concerts on a stage in a tuxedo and performing Beethoven and Brahms. Of course there's desire for that, too, but Savannah is so eclectic and diverse that they or we love a lot of different things, and I think it's important that we offer a lot of different things.
On making concerts accessible
Keitaro Harada: We got rid of any kind of categorization of genre, like not calling things "classical" or "pops." "Music for the sake of music" is where we're going for. We did a concert at the Mighty Eighth Air Force Museum. There are lots of airplanes, and underneath the wings we set up this ensemble where we performed the Dvorak Serenade and on the second half, because it has a Glenn Miller collection at the museum, we performed music of Glenn Miller. And people loved it, because you have the best of both worlds.
Keitaro Harada: For the majority of concerts, we are not in tuxedo, we're in black, so it's more at-home kind of feeling. We want to create an environment where people are more comfortable attending a concert.
Amy Williams: We lowered ticket prices for single tickets. But we also did something unique for student tickets. A student of any age can come to all seven of our concerts for $8 a concert — and sit anywhere.
On kicking off the season with Phil the Neighborhoods
Amy Williams: We're going into nine different neighborhoods through Savannah (Sept. 16, 17, 18, 24, 25, 30, Oct. 1, 2 and 30, 2022; see the full list here) and presenting music of different genres, everything from blues to pops to classical to even probably some opera. What we learned during the pandemic was that every neighborhood is so unique and it's so important to Savannah to have that neighborhood identity. So we just decided to go into these spaces and to play a concert and — calling them a concert is almost too formal of a word because we're literally on front lawns and Southern porches; we're in the streets. As we think about taking down the barriers in the concert hall, it really starts in these neighborhoods, so that people can get to know us and feel like we're just regular people.
Keitaro Harada: Some of the neighborhoods will be like, oh, don't advertise because the other neighborhoods are going to come to ours and we don't want that. (Laughter.)
On change and continuity for Phil the Park
Amy Williams: We've moved it now to a Saturday (Oct. 8). So it's not a work night, it's not a school night for people. They can come and hang out with their families and friends. There's still some elements that are very much the same, that go years and years back. There's still a picnic competition. We have an amazing media partnership that'll have the news anchors and everyone people see on TV as the emcees and judging the picnic competition and all of that. It's a large Savannah party. We're really anticipating about 10,000 people in Forsyth Park. We have warmup bands, everything from army brass bands to a youth jazz ensemble. We have a blues artist in from Clarksdale, Miss., that'll be doing a set on stage with us, and a lot more.
Keitaro Harada: Most importantly, because it's on a Saturday afternoon, I'm going to be announcing the Georgia scores from the stage as the concert goes.
Amy Williams: For the first time for the organization we will have a Family Concert. We're going to do this piece called When Instruments Roamed the Earth (Jan. 22, 2023). We have a story time partnership with the county library system where we're kind of creating soundtracks for stories as they're read live for young children. We're bringing every fifth grader into the concert hall for a concert designed just for them. Our musicians are alongside middle school and high school students in their band and orchestra classrooms to help them prepare for auditions, to build on what they're learning there. We end this season with our second annual All-Star Ensemble. We'll have students alongside our musicians that the band directors will be recommending them based on their leadership in the band room and in the classroom. And we've invested in the Ben Tucker Instrument Library. If a student's identified through a band director, teacher, or other community member that cannot afford an instrument or the cost of rent, we'll make sure they're set up with one. If they're in a school that doesn't have a music program, or if they're somewhere that they don't have access to lessons or instruction, we'll provide that all. And we'll fund all of that ourselves to make sure that they can successfully keep going with their instrument and there are no barriers.
Secondary Content
Bottom Content