Section Branding
Header Content
Political Rewind: New poll shows split-ticket dynamic; Walker tackles race; Queen Elizabeth II dies
Primary Content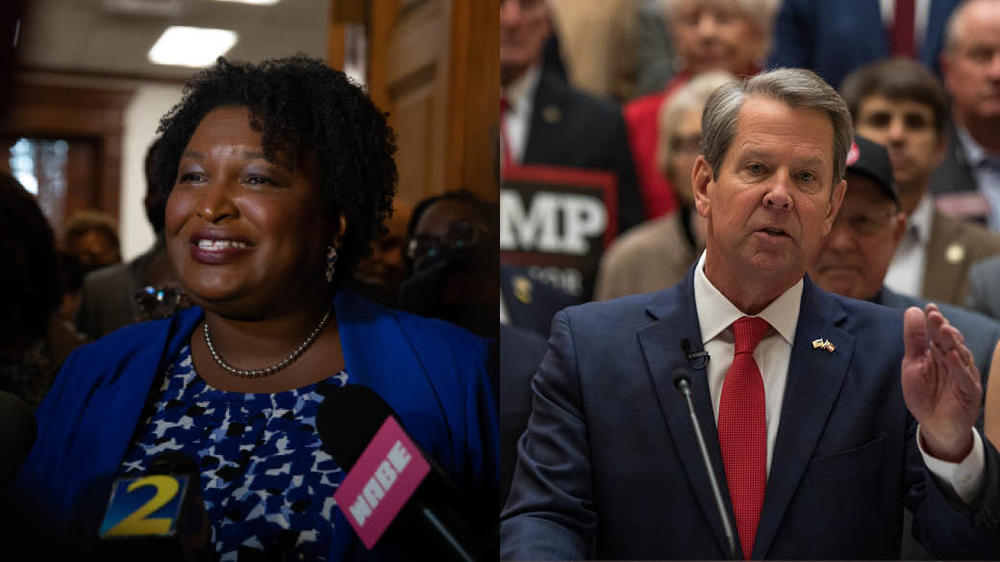 The panel
Emma Hurt, @Emma_Hurt, reporter, Axios Atlanta
Jim Galloway, @JimJournalist, former political columnist, Atlanta Journal-Constitution
Leroy Chapman, @AJCLeroyChapman, managing editor, Atlanta Journal-Constitution
Rahul Bali, @rahulbali, politics reporter and podcast co-host, "Georgia Votes 2022," WABE
The breakdown
1. Former U.N. Ambassador and governor of South Carolina Nikki Haley has arrived in Georgia to campaign for Gov. Brian Kemp and Herschel Walker. 
Haley may be a hopeful for Republicans' 2024 presidential nomination. Regardless, she is one of several high-ranking conservatives to stump for Georgia's candidates, symbolizing Georgia's growing political importance.
2. Walker's campaign released a new ad targeting Democrats for divisiveness. Sen. Raphael Warnock's campaign focused on Walker's hesitancy to debate.
Warnock and Walker are nearly tied in their race for U.S. Senate. 
The Axios story cites Emory's Dr. Andra Gillespie, who says the ad isn't aimed at Black voters, but rather white independents who are "tired of talking about race."
Warnock's campaign released a new ad targeting Walker for his attempts to avoid or change debates.
3. Queen Elizabeth II died yesterday at Balmoral Castle in Scotland.
The monarch reigned for 70 years, becoming queen at 25 years old in 1953. She is succeeded by her son, now King Charles III.
4.  The race for U.S. Senate is closer than the gubernatorial race. Will Warnock and Walker stay close in polls?
From FiveThirtyEight, Kemp has a larger gap over Abrams than Warnock does over Walker.
Notably, both Kemp and Warnock are enjoying benefits of incumbency.
5. The latest from the voting machine security breach in Coffee County.
The Georgia Bureau of Investigation has opened an investigation into Sidney Powell's apparent involvement in a security firm acquiring sensitive voting information from a Coffee County elections office.
The Fulton County special grand jury investigating the 2020 election has also signaled interest.
Monday on Political Rewind: Patricia Murphy joins our Monday panel.
Secondary Content
Bottom Content