Section Branding
Header Content
GA Today: Remembering Sandra Deal
Primary Content

You've arrived at the online edition of the Aug. 25 Georgia Today newsletter, a twice-weekly publication featuring original stories from GPB News reporters and the latest headlines from around the state.
Prefer to receive the news fresh to your inbox so you don't miss any important headlines? 
Sign up here to receive the Georgia Today newsletter on Tuesdays and Thursdays.
Now, the news:
Remembering Sandra Deal, former first lady of Georgia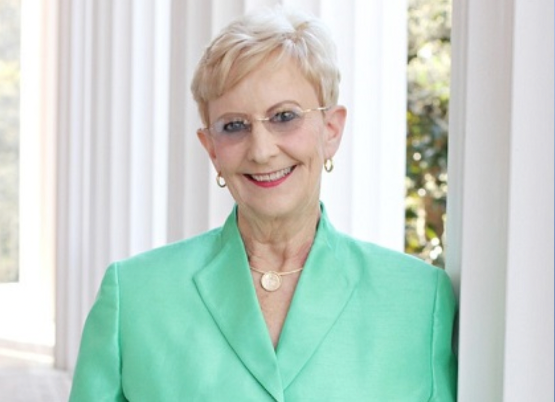 Former Georgia first lady Sandra Dunagan Deal, wife of former Gov. Nathan Deal, died Tuesday after a battle with cancer. She was 80.
Gov. Brian Kemp announced her death from his Twitter account early Tuesday evening.
Sandra Deal made an impact as first lady with her passion for reading and literacy. She served as a co-chair of the Georgia Literacy Commission and partnered with the Get Georgia Reading Campaign, an initiative to bring students to grade-level reading status by the end of the third grade.
Most notably, she made appearances at 800 schools and pre-K programs, reading to students in all of Georgia's 159 counties and 181 school districts during her husband's terms from 2011 to 2019. On Nov. 30, 2018, she completed her 1,000th school visit, sharing her passion for books with kids.
The GPB News team extends sympathies to Sandra Deal's family and friends.
 Latest filing sheds more light on Fulton DA's election interference probe
A new filing from the Fulton County District Attorney's office paints the clearest picture yet of the scope of a special grand jury's investigation into potential election interference in Georgia's 2020 presidential election by former President Donald Trump and his allies.
The Tuesday response to Gov. Brian Kemp's motion to quash his closed-door testimony in the probe outlines potential lines of questioning for the governor and hints that the wide-reaching investigation will likely not finish before the November midterm election.
Last week, Kemp's attorneys filed an eleventh-hour motion, saying sovereign immunity and executive privilege exempted the governor from testifying.
Special Prosecutor Nathan Wade wrote Tuesday that Kemp's arguments to quash the subpoena did not apply, and that the governor's lawyers were the ones playing politics.
Family of Rayshard Brooks pursues civil case against officers; Atlanta mayor reacts
The filing of the civil case by Brooks' family lawyers Tuesday afternoon followed an earlier announcement from special prosecutor Pete Skandalakis, who said the investigation determined Atlanta Police officers Garrett Rolfe and Devin Brosnan were justified in shooting Brooks and that the two men committed no crimes, GPB's Amanda Andrews reported.
Atlanta Mayor Andre Dickens shared a statement on Twitter in response to the decision not to prosecute the officers involved in Brooks' case: he mentioned sadness at the loss of a life, his respect for the investigation, and the work that remains to build safe communities and trust of police in the city.
GPB's Peter Biello spoke with attorney Justin Miller for All Things Considered Wednesday. Miller told him that Brooks' case should have been presented to a grand jury of Fulton County citizens to decide whether or not the charges were merited. 
"The grand jury process is a special process," Miller said. "This is why our legal system is good, because you have a jury of your peers who get to decide your guilt or your innocence. And so when you take it out of the hands of a jury, you're really subverting the American legal process."
Georgia communities mobilize against expansion of foul-smelling wood-burning energy
A group of residents and environmentalists are fighting to prevent the world's largest wood pellet plant from coming to a predominantly Black and Hispanic community in south Georgia.
The Southern Environmental Law Center and Concerned Citizens of Cook County are asking a judge to revoke an air quality permit for the planned Adel plant on the grounds that the state Environmental Protection Division did not take into consideration the serious health risks that the pollution would pose to those living closest to it.
About a mile away from the proposed Spectrum plant is the future home of another wood pellet manufacturer where Renewable Biomass Group plans to produce 450,000 tons of pellets annually.
"What happens when you're processing all this wood, it produces a ton of dust in this fine particulate matter that when you breathe it in can be dangerous," said Jennifer Whitfield, an attorney for the environmental law center.
Georgia Supreme Court orders lower court to reconsider sincerity of parents' objections to kids' vaccination 
A juvenile court must reevaluate the sincerity of parents' objections to their children's vaccinations, the state Supreme Court ruled Tuesday.  
At issue is whether children in temporary state custody can be immunized with routine childhood vaccines over their parents' religious objections — and how to decide if those objections are sincere or not.  
The three young children in this case (now ages 2, 4, and 6) were removed from their parents' care last year due to the father's alleged violence. The removal was temporary, with a plan in place to reunify the family after the parents met certain conditions.  
When the parents learned of the state foster care agency's plans to have the children immunized, they asked a Forsyth County Juvenile Court judge to stop the state from going forward, citing religious and philosophical objections to immunization.  
Braves' World Series trophy makes stop in downtown Macon
People lined up to see the Braves World Series Commissioner's Trophy in downtown Macon on Tuesday.
The trophy was outside of the Beverly Knight Olson Children's Hospital at Atrium Health Navicent for an hour so that patients, staff, and fans could take photographs with it. The staff at the hospital also celebrated by wearing Braves attire, said Missi Upshaw, the hospital's director of marketing.
John Rawls Sr, the linen service manager at the hospital, has worked at the hospital for 43 years. He said he was thrilled to take a photograph with the Commissioner's Trophy. 
"I'm doing it for my grandson," he said. "I took him to his first Braves game."
Headlines around the state
The Atlanta Journal-Constitution:
Decaturish: 
Red and Black:
Secondary Content
Bottom Content