Section Branding
Header Content
Political Rewind: Giuliani scheduled to testify; Liz Cheney loses seat; Senate race tops $207M
Primary Content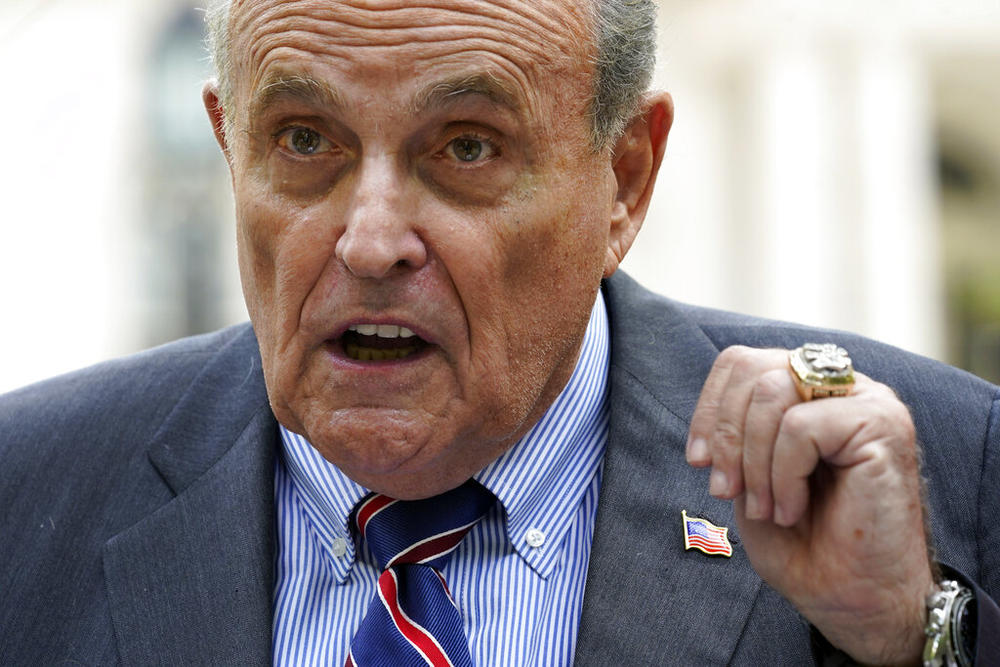 The panel: 
Charles Bullock, professor of political science, University of Georgia
Greg Bluestein, @bluestein, political reporter, Atlanta Journal-Constitution
Rick Dent, vice president, Matrix Communications
Tanya Washington, @AskProfW, professor of law, Georgia State University
The breakdown
1. Rudy Giuliani is scheduled to testify in Fulton probe. 
2. U.S. Rep. Liz Cheney loses her seat in Wyoming. 
3. Rep. Jody Hice falsely claims evidence was planted at Mar-a-Lago. 
Hice made the false claim on conservative outlet Newsmax.
Hice and many of Trump's Georgia allies have railed against the FBI search of his Florida home. 
4. $270 million has been spent in advertisement airtime in Georgia.
Per The Jolt, Rick Dent estimates that a whopping $207 million has been spent on the race for U.S. Senate.

Herschel Walker's campaign has raised around $90 million, shy of Raphael Warnock's $117 million.

Stacey Abrams has raised $38 million, while Governor Kemp's reelection campaign has spent about $24 million.
Thursday on Political Rewind: Former U.S. Rep. Buddy Darden joins the panel. 
Secondary Content
Bottom Content