Section Branding
Header Content
Political Rewind: Author Mark Leibovich documents Trump associates from the former Trump hotel bar
Primary Content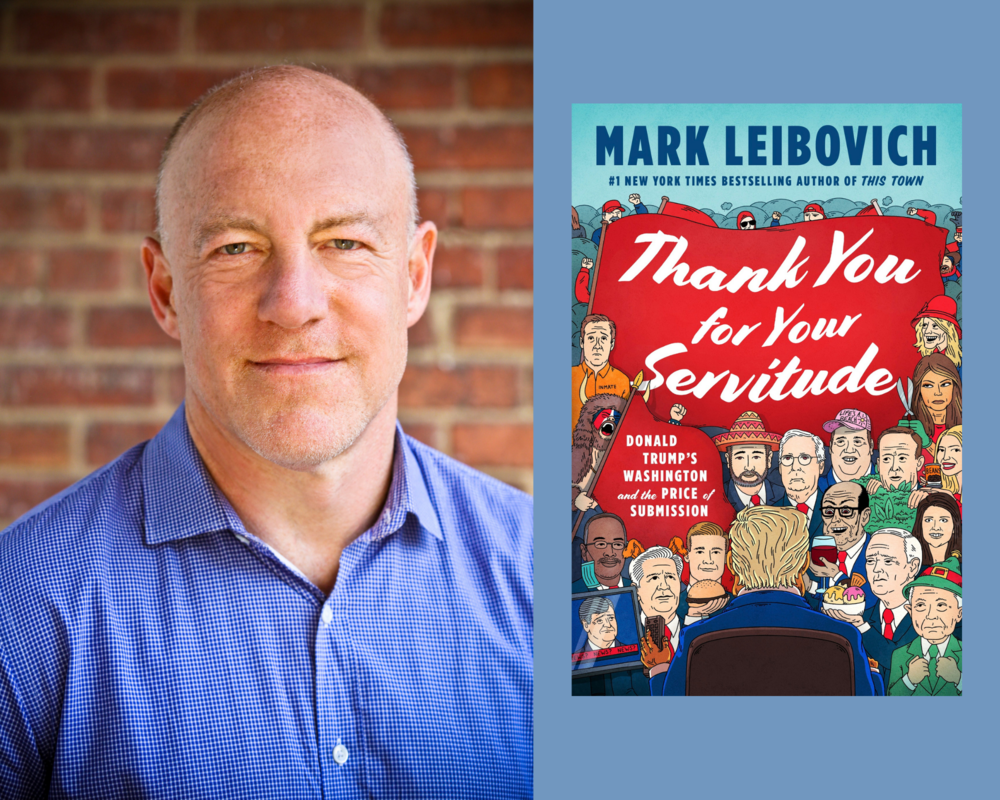 Panelists
Kevin Riley, @ajceditor, editor, The Atlanta Journal-Constitution
Mark Leibovich, @MarkLeibovich, The Atlantic staff writer, author, Thank You for Your Servitude.
Not all of Donald Trump's business took place in the Oval Office, according to author Mark Leibovich in his new book, Thank You for Your Servitude. Leibovich, a renown New York Times profiler of figures from Donald Rumsfeld to Al Franken, turned his attention to those who frequented the Benjamin Bar & Lounge and the former BLT Prime steakhouse in the Trump International Hotel (now the Waldorf Astoria) in Washington, D.C. Just a few blocks from the White House, Leibovich saw Trump staffers, Republican senators and, occasionally, the former president.
Although working from a bar might seem glamorous, Leibovich said the work wasn't exactly enjoyable.
"It was essentially the capital of Republican Washington," he recalled. "It was this beautiful place in the old Post Office building on Pennsylvania Avenue exactly halfway between the White House and the Capitol. I picked up a whole lot of stuff there and you know, it wasn't fun. Okay, great, a reporter goes to work at a bar and hotel and just looks around. I mean, it didn't look like America, to be honest with you, and a lot of the stuff went down there — it was unlike anything I've ever seen."
Tomorrow on Political Rewind: The AJC's Tamar Hallerman guest hosts the Friday panel.
Secondary Content