Section Branding
Header Content
Political Rewind: What Georgia politicians are taking from Kansas' abortion vote; Walker on debates
Primary Content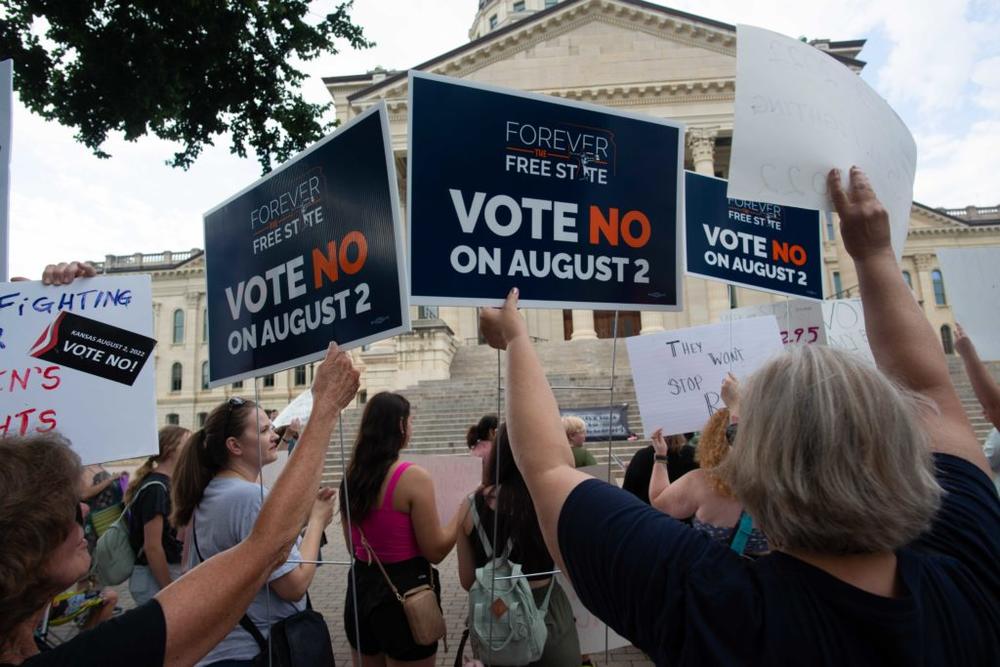 The panel: 
Andra Gillespie, @AndraGillespie, professor of political science and director, James Weldon Johnson Institute for the Study of Race and Difference, Emory University
Charles Bullock, professor of political science, University of Georgia
Greg Bluestein, @bluestein, political reporter, The Atlanta Journal-Constitution
Rick Dent, vice president, Matrix Communications
The breakdown: 
1. Kansas votes to keep abortion rights in its constitution.
The Associated Press reports the referendum on Tuesday's ballot was the first test of voter sentiment after The Supreme Court's ruling on Dobbs in June.
In a recent AJC poll, 42% of likely voters said they're more likely to vote for a candidate who wants to protect abortion rights. About 26% said they're motivated to vote for candidates who want to limit access to the procedure.
 Stacey Abrams is out with a 30-second TV spot that criticizes the anti-abortion law that took effect last month.
2. Stacy Abrams' campaign on still on the defensive about defunding police.
3. Herschel Walker still dances around debates. 
On Fox News last night, Walker declared he would debate incumbent Sen. Raphael Warnock in October. 

But the Oct. 14 debate he's referencing is not one of the three debates Warnock has already agreed to. 

Warnock has already accepted invitations from WTOC in Savannah, Mercer University in Macon and the Atlanta Press Club. 
4. What can we learn from the August primaries?
Former President Donald Trump's influence came up big in Michigan, Nevada, New Mexico and Arizona.
In Michigan, Trump got a win with his candidate, John Gibbs, ousting Peter Meijer, one of the 10 Republicans who voted for his impeachment.

Democrats boosted Gibbs, spending millions to help oust Meijer, thinking it would give them a better shot at winning the seat in a general election.
Thursday on Political Rewind: Author Mark Leibovich joins us to talk his new book, Thank You for Your Servitude. And be sure to sign up for the latest edition of our newsletter coming out this afternoon.
Secondary Content
Bottom Content