Section Branding
Header Content
Political Rewind: Trump says 'something stinks in Georgia;' Grand jury to look into 2020 elections
Primary Content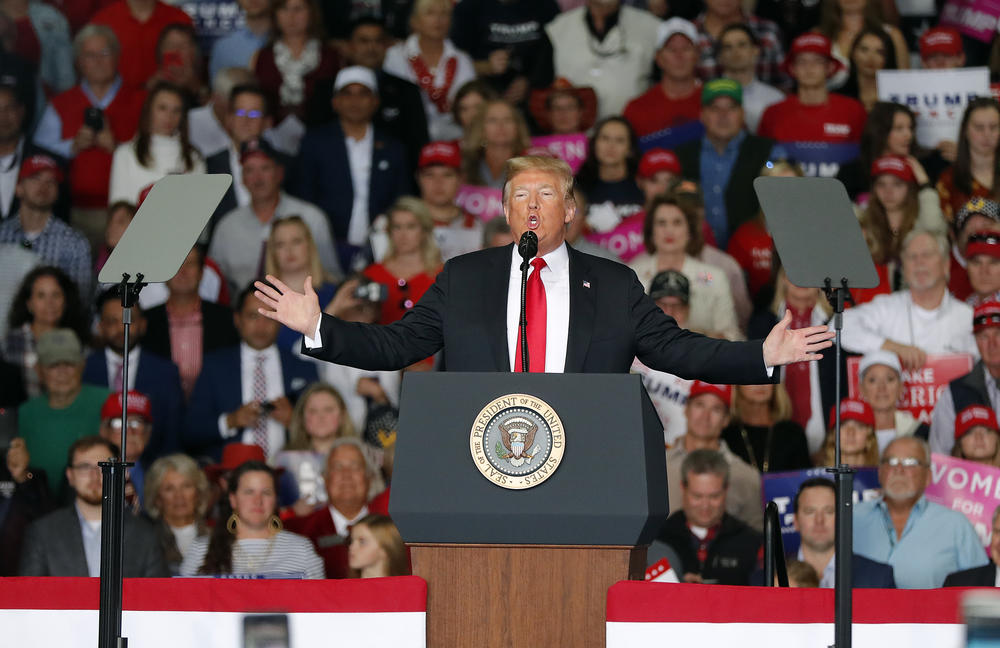 The panel: 
Patricia Murphy — Politics reporter & columnist, The Atlanta Journal-Constitution
Andra Gillespie — Professor of political science & director, James Weldon Johnson Institute for the Study of Race and Difference, Emory University
Donna Lowry — Host, GPB-TV's Lawmakers
The breakdown:
1. Trump bashes Georgia Republicans. 
Trump promoted an essay by a far-right commentator falsely alleging election fraud in Georgia. 
Unfounded claims of election fraud generally undermine faith in election systems.

But Emory University professor Andra Gillespie pointed out that people may be less likely to believe lies of voter fraud when a candidate loses by a large margin. 

False claims of election fraud do not "pack the same punch" as they used to, Atlanta Journal-Constitution politics reporter Patricia Murphy said. She said Republican voters are growing tired of "election fraud" lies.
2. Democrats embrace a united party in Georgia. 
Democrats are trying to balance embracing progressive ideals without alienating moderate voters. 
Gubernatorial candidate Stacey Abrams has been framed as more progressive than the first time she ran. 

Republicans are pushing the idea that she is progressive and wants national office. 

Democrats are embracing unity up and down the ticket, and released their first united ad. 
3. Supreme Court decisions expected this month. 
Supreme Court decisions announced in June could impact Georgia elections.

Rulings on abortion access and gun safety are expected. 

Candidates in Georgia will likely solidify their stances on issues before the decisions, and use them in elections. 
4. Herschel Walker distances himself from Trump. 
U.S. Senate candidate Herschel Walker appears to be distancing himself from Trump in recent media appearances. 

His decision comes after most Trump-backed candidates for statewide office lost in primary elections. 

Walker has faced criticism for his interview answers on important topics. 

Killer Mike, who interviewed him, was also criticized for giving him easy questions. 
5. Grand jury for Trump probe set to meet Thursday. 
Secretary of State Brad Raffensperger, Attorney General Chris Carr and other top Georgia officials will testify.
Fulton County District Attorney Fani Willis is a meticulous prosecutor, and a decision from the jury is not expected immediately. 

The decision may come during the general elections. 
Please sign up for the latest edition of our newsletter coming out today. 
Secondary Content
Bottom Content