Section Branding
Header Content
Southwest Georgia prepares for 'above average' hurricane season
Primary Content
Forecasters with the National Oceanic and Atmospheric Administration say the upcoming season could be above average with 14 to 21 named storms. GPB's Amanda Andrews reports on what emergency management officials in Southwest Georgia are doing to prepare.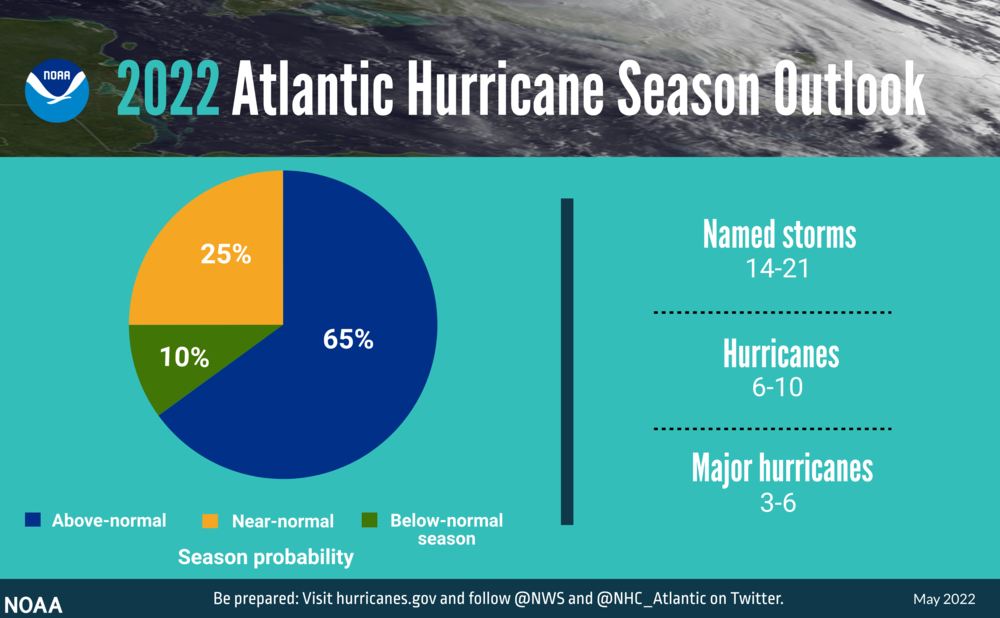 June marks the beginning of hurricane season and Southwest Georgia's emergency management agencies are preparing for storms.
Forecasters with the National Oceanic and Atmospheric Administration are predicting an above average hurricane season this year. Estimates for the 2022 Atlantic hurricane season predict there could be 14 to 21 named storms, with six to 10 of those becoming hurricanes.
Decatur County is 100 miles from the Florida Gulf coast and waters there are warmer than usual this year — similar to conditions in 2018 when Hurricane Michael hit the area as a Category 3 storm, destroying homes and crops.
Bainbridge Fire Chief Charlie McCann co-directs the county's emergency management agency. He says they're preparing as best they can.
"They're predicting a higher normal, you know, average hurricane season," McCann said. "There's really not a whole lot we can do to be that much more prepare for each one of them. If it's coming towards us, we've already got a plan of what we're going to do, and we do it every time we get threatened. We just may have to do it more times this year."
That plan includes having enough water, generator power, and nonperishable food items to support critical infrastructure such as local hospitals and shelters for 72 hours.
NOAA attributes the potential for increased hurricane activity to climate factors including warmer Atlantic waters, weaker trade winds, and greater monsoons in West Africa.
Secondary Content
Bottom Content