Section Branding
Header Content
Political Rewind: Morning after election, results reveal Georgia voters' picks for general election
Primary Content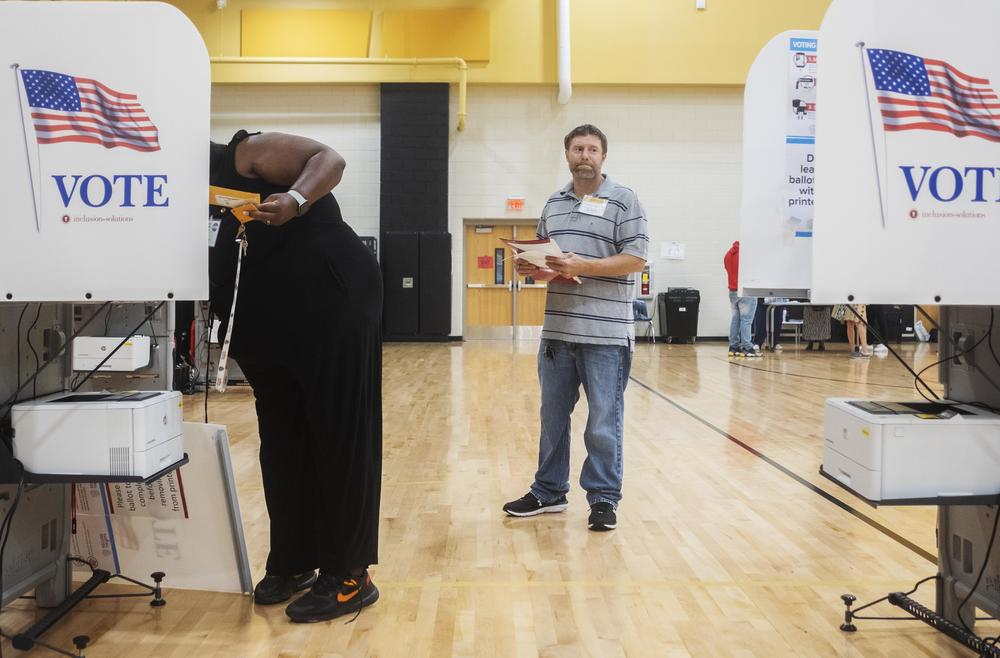 The panelists:
Dr. Andra Gillespie — Professor of Political Science and Director of the James Weldon Johnson Institute for the Study of Race and Difference at Emory University
Dr. Alan Abramowitz — Professor emeritus of political science, Emory University
Greg Bluestein — Politics reporter, The Atlanta Journal-Constitution
Tia Mitchell — Washington correspondent, The Atlanta Journal-Constitution
The breakdown:
1. Voters went to the polls yesterday to pick their party's nominations for the general election.
In the secretary of state Republican primary, incumbent Brad Raffensperger beat back a challenge from a Trump-backed challenger.
Jody Hice's loss to Raffensperger was one of several results on the ballot where a Trump-backed candidate was defeated.
2. Following primary, Democratic voters look ahead to uphill fight in competitive general election. 
Primary night made Stacey Abrams' nomination to the Democratic gubernatorial ticket official.
3. After another mass shooting at an American school, will there be a legislative response?
More than 20 people, mostly young children, were murdered at a school in Uvalde, Texas.
Legislation to address America's epidemic of gun violence is unlikely to pass, Washington correspondent Tia Mitchell said, partly because of the Senate filibuster.
Georgia lawmakers and candidates weighed in on the horrific shooting, reigniting debates over gun control.
This afternoon on Political Rewind:
Join us live at 2 p.m. for further coverage of the primary results and a look ahead to the general election.
Secondary Content
Bottom Content