Section Branding
Header Content
Political Rewind: Eve of primary election sees Georgia candidates make final pitch to voters
Primary Content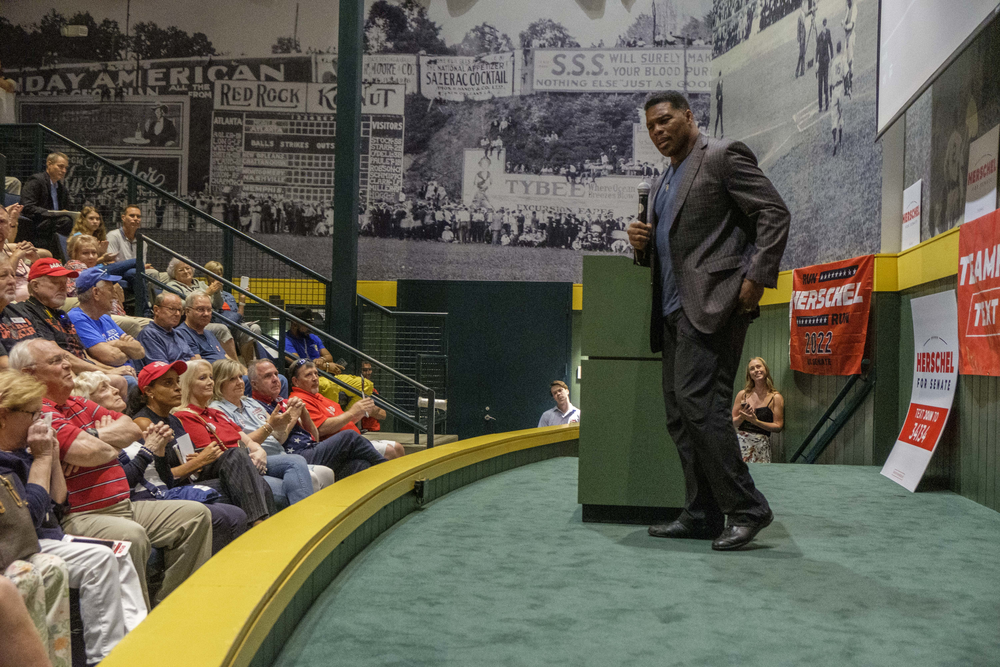 The panel: 
Patricia Murphy — Political reporter and columnist, The Atlanta Journal-Constitution
Chauncey Alcorn — Reporter, Capital B
Chuck Williams — Reporter, WRBL-TV Columbus
Adam Van Brimmer — Editorial page editor, Savannah Morning News
The breakdown: 
1. Candidates and voters prepare to head to the polls for Tuesday's primary election.
Early voting numbers broke records statewide, according to the secretary of state's office.
Donald Trump is holding a virtual rally for David Perdue on Monday evening, just before the primaries.
2. David Perdue continues to lag behind Gov. Brian Kemp in gubernatorial primary polling. 
During a campaign event, Perdue said he is confident he will win the election without a runoff. 

But polls show that Kemp is likely to win the Republican ticket without a runoff. 

Kemp has won the endorsement of all but two state GOP legislators.

He's also out-fundraised Perdue. 
3. Former VP Mike Pence is set to campaign for Kemp.
His choice signifies a huge step away from Trump, who publicly endorsed Perdue. 
Pence said he is open to running for president in 2024, possibly against Trump. 
4. U.S. Reps. Lucy McBath and Carolyn Bourdeaux face off in the 7th District Democratic primary. 
McBath entered the 7th District race after the 6th District was redrawn to favor Republicans. 

She received the majority of the district's endorsements and has gained more national recognition. 

Bourdeaux is more moderate while McBath is more progressive. 
The race allows voters in the 7th District to choose between a moderate and progressive candidate. 
Tomorrow on Political Rewind: The Atlanta Journal-Constitution's Tamar Hallerman is set to join the panel on primary election day.
Secondary Content
Bottom Content