Section Branding
Header Content
Dethroning 'king tide' and other fluid, ill-defined flood terms
Primary Content
The Flood Literacy Project aims to change the way people talk about flooding.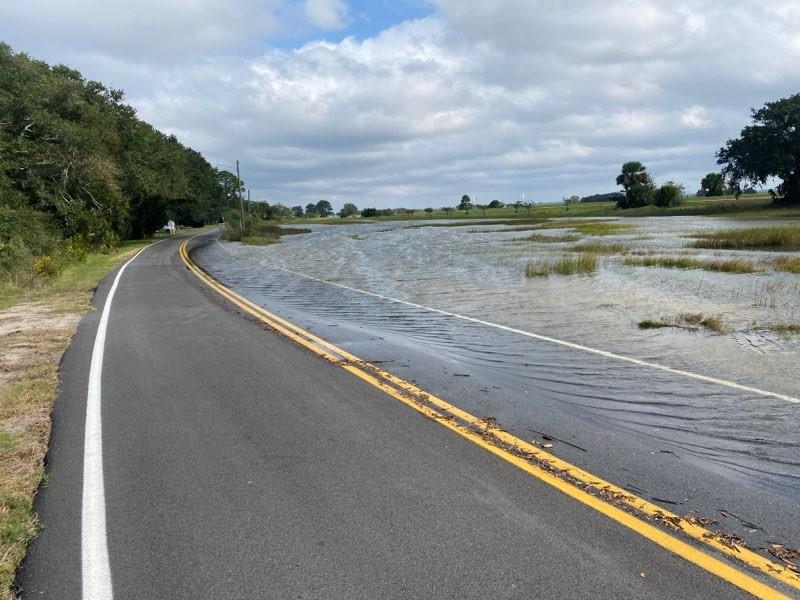 You might have heard the phrase "king tide."
As sea levels rise, large and damaging flooding events are becoming more and more common on coasts around the globe.
And when "king tides" hit, they are… um… big.
But "big" is just about all that we can say about them because "king tide" is so ill-defined.
The colloquial term could mean any number of large flooding events depending on what news reporter, government official, scientist, movie character or coastal resident is using it.
It's Exhibit A in Meaghan Angelina's quest to change the way we talk about flooding.
"Without a consistent definition that's also scientifically defined, we won't be able effectively to communicate the impacts of these extreme high tide events, which are becoming very important as they're becoming more frequent in several locations, including the Georgia coast," she said.
Angelina spearheads the Flood Literacy Project for the Georgia Department of Natural Resources Coastal Resources Division.
The project is engaging with a wide range of professionals around the state and the nation to streamline flooding terms.
Working with academics, emergency managers, nonprofit organizations, government officials, the media and others, the project created an eight-page glossary of flooding terms that Angelina hopes will become the standard for public-facing flood terminology.
And, yes, Angelina very much would like you to say something else instead of "king tide."
For instance, many people use the term "king tide" when they could use better-defined terms like "high tide," "spring tide," "perigean spring tide" or "proxigean spring tide" — though the latter two might require a dictionary.
"If we as professionals aren't on the same page, the public may be learning opposing things about how to respond to flooding," Angelina said.
Other widely-used but poorly-defined terms that Angelina recommends not using include "nuisance flooding," "shallow coastal flooding," "sunny day flooding" and "100-year flood."
But this isn't like the grammar nerd coming at you with "who" and "whoms."
"It wasn't our intention to tell people what is right versus what is wrong," she said, "but instead how to define common flood terms to gather the terms people are using and come to a consensus so we can all be on the same page and ultimately communicate more effectively."
For her work on the Flood Literacy Project, Angelina recently won the National Association of State Floodplain Managers 2022 Outreach of the Year Award.
She is based at the DNR's Coastal Resources Division office in Brunswick.
Secondary Content
Bottom Content