Section Branding
Header Content
A new exhibit at Albany's Art Museum celebrates surviving a natural disaster
Primary Content
On a recent morning, Albany Museum of Art curator Katie Dillard was busy opening an enormous gray box as tall as she was.
As she folded back the gray lid, she revealed a vibrant painting by world renowned glass artist Dale Chihuly. 
"I can just imagine him, you know, slinging the paint around," Dillard said after she got the plastic wrap off from around the frame. 
On the bottom, in gold paint, was the name of the city for which Chihuly painted this as a gift: Albany. 
The work was just one of hundreds in the Albany Museum of Art's permanent collection on display in its show "Homecoming."
The show is a celebration of the collection's recovery and survival after a deadly EF3 tornado hit Albany and the museum in 2017. 
"This roof up here," Dillard said, pointing to the roof of the main, two-story gallery. "A lot of this was just peeled back like a tuna can."
Art that wasn't soaked by the rain that poured in following the roof's destruction was damaged by the lack of climate control after the power was knocked out. 
Conservators in Chicago worked with the damaged pieces for five years before returning them earlier this spring.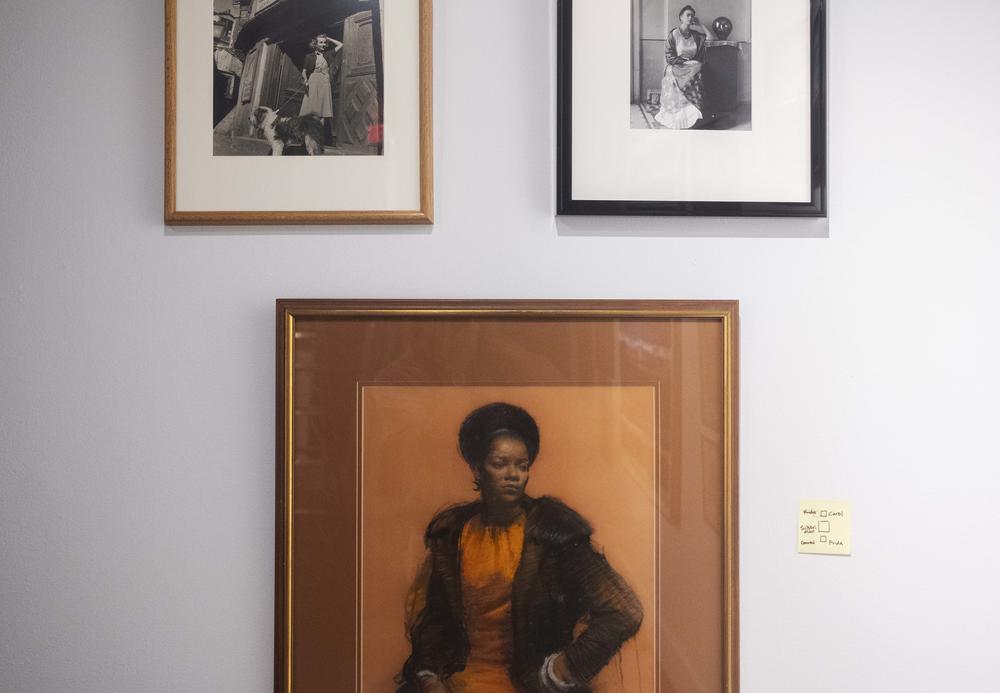 The treasures hanging on the wall run the gamut of time and style, from works dating back to the 16th century to 20th century masters and beyond.
Take, for instance, the photo by Henri Cartier Bresson of the equally famous painter Henri Matisse. 
Cartier Bresson signed the photo. 
"He did," Dillard said. "We've got some real gems here!"
There are works from pop art masters Roy Lichtenstein and Andy Warhol, too. Among the African collection, there are paintings by artists from Ethopia's Amharic Christian community that celebrate the nation's expulsion of Italian Fascists in World War II. 
Looking forward is the museum's most recent acquisition, a painting by Macon artist Cedric Smith that upends a piece of the South's racist imagery.
"We think it reflects a lot of our history here and our appreciation of the steps that not only this town, but this nation is taking moving forward," Dillard said.  
The Albany Museum of Art's "Homecoming" exhibit runs through Aug. 13.
Secondary Content
Bottom Content