Section Branding
Header Content
Brunswick looks at tide control devices to mitigate rising seas
Primary Content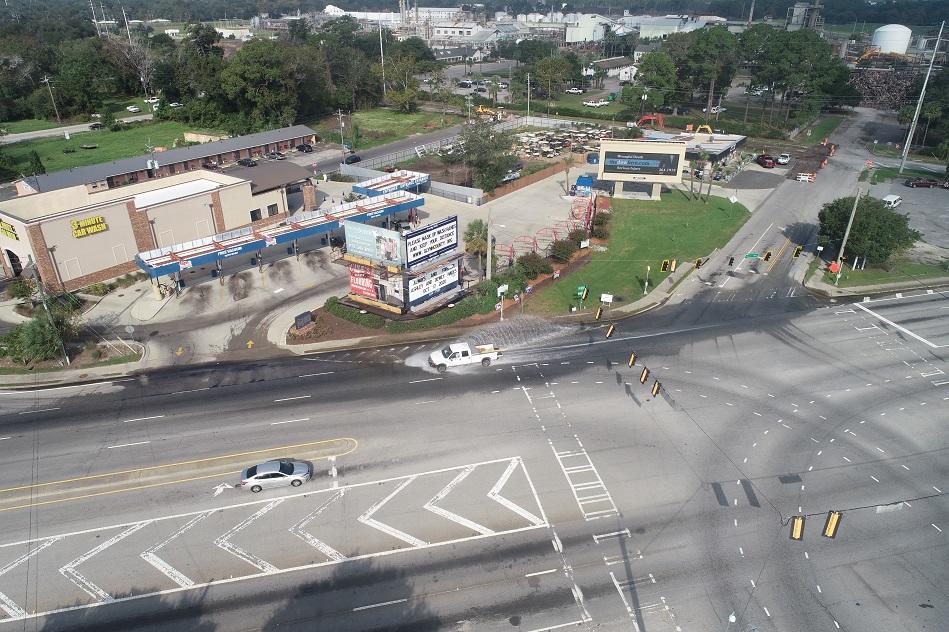 The city of Brunswick is installing tide control devices to prevent flooding during heavy rains.
The move comes as tidal flooding is becoming more frequent on the coast as sea levels rise.
Mayor Cosby Johnson said when there's a combination of heavy rains and high tides, water backs up onto the city's main highway, U.S. 17.
"Dealing with that as a coastal community was something that we just had to knuckle down and do," Johnson said. "To find new and innovative ways to make sure that we got it done in a safe way that allows our citizens to move, but also in an environmentally sound way."
The devices are essentially valves to prevent water from backing up in drains and could cost more than $1.5 million to install.
A smaller portion of the project is already in planning stages.
Part of the city's cost is being offset by a federally funded Coastal Incentive Grant, administered through the Georgia Department of Natural Resources.
A spokesman for DNR's Coastal Resources Division says the exact design of the devices are still being determined.
"Those discussions are still happening to figure out how we're going to do that," said the spokesman, Tyler Jones.
Any plan would have to be approved by the Coastal Marshland Protection Committee, which oversees all activities in the state-protected coastline.
The Center for Climate Integrity estimates that protecting Georgia's coastal communities from the effects of sea level rise over the next 20 years would cost more than $15 billion.
Johnson says Brunswick's portion of the tide control project's cost will come from general funds.
"We have been working to make sure that we have the dollars ready," Johnson said. "There are myriad buckets that we can pull that money out of as we have those internal discussions to figure out what's the best way to go about paying for these kinds of projects that not only help the community but help build a stronger, cleaner environment."
In addition to U.S. Highway 17, the city has prioritized the Port Authority and Riverside areas for tide control devices.
Secondary Content
Bottom Content