Section Branding
Header Content
Political Rewind: Second Kia plant coming; Greene stays on the ballot; Backlash over Roe v. Wade
Primary Content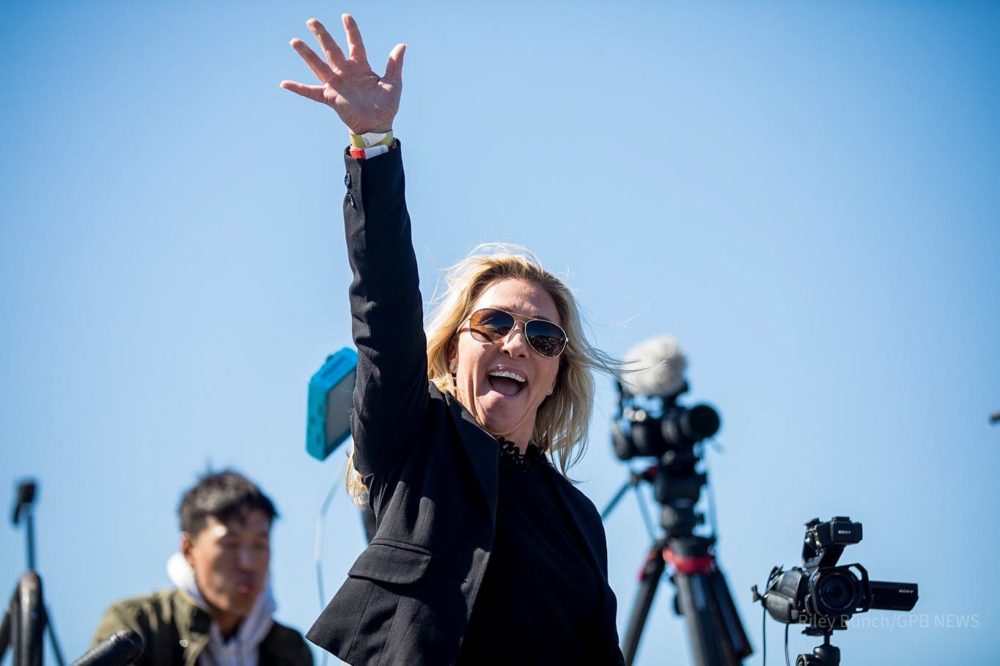 The panel:
Charles Bullock — Richard B. Russell chair, Political science, University of Georgia
Patricia Murphy — Political reporter & columnist, The Atlanta Journal-Constitution
Tammy Greer — Political science professor, Clark Atlanta University
Rick Dent — Vice president, Matrix Communications
The breakdown: 
1. Kia's parent company announced plans for a second factory in Georgia.
The factory will be in Bryan County, near Savannah, and manufacture electric cars. 
The announcement comes months after Rivian announced it will also open an electric vehicle plant in Georgia.
2. A judge said U.S. Rep. Marjorie Taylor Greene can stay on the ballot for reelection.
The lawsuit seeking to remove Greene from the ballot was rejected.
The Atlanta Journal-Constitution's Patricia Murphy spent a day following Greene on the campaign trail. 
3. Republicans may face backlash in the 2022 election if Roe v. Wade is overturned. 
The first major poll conducted in the aftermath of the leak SCOTUS opinion suggests that if the ruling holds, Republicans may face backlash in this year's elections. 
But political analysts say Republicans could be poised to win both the U.S. House and Senate. 
4. New gubernatorial campaign ads debut as the primary election looms. 
Gov. Brian Kemp's new ad attacks Republicans in Congress, including gubernatorial candidate and former U.S. Sen. David Perdue. 
Stacey Abrams' new ad credits her for protecting the film industry by voting for tax breaks. 
Tuesday on Political Rewind:
We welcome Pulitzer prize-winning journalist Cynthia Tucker to the panel. 
Secondary Content
Bottom Content