Section Branding
Header Content
Political Rewind: Candidates react to Supreme Court leak; Record early voting turnout; Rivian update
Primary Content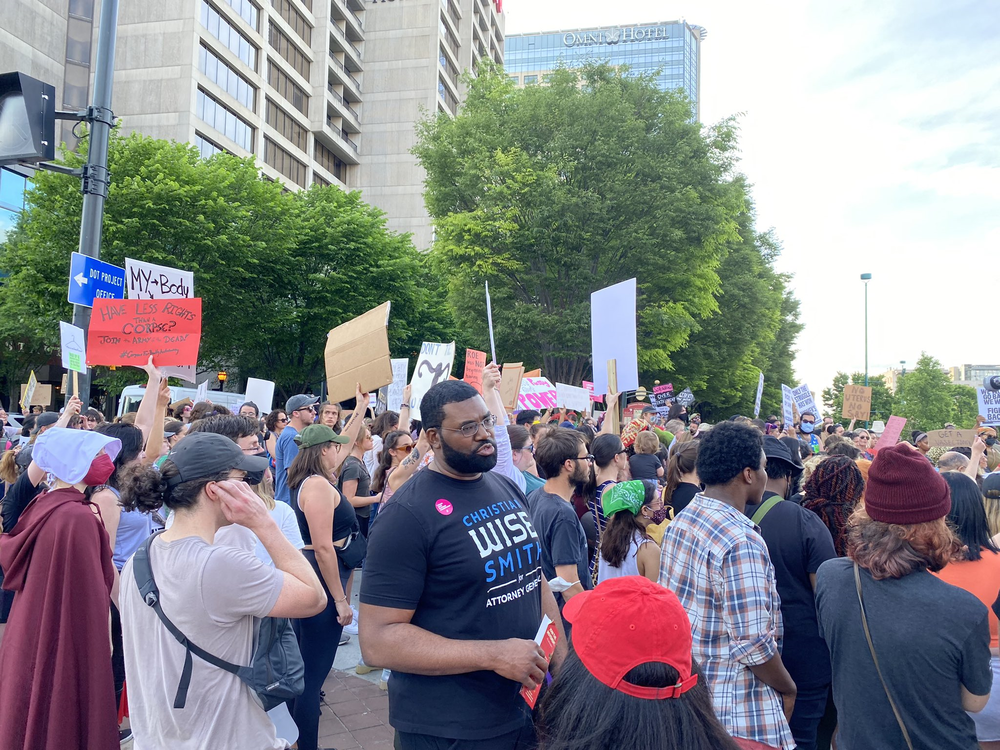 The panel:
Dr. Adrienne Jones — Professor of political science, Morehouse University 
Fred Smith — Emory University, School of Law  
Greg Bluestein — Politics reporter, The Atlanta Journal-Constitution 
Riley Bunch — Public policy reporter, GPB News  
The breakdown: 
1. Georgia Republicans signal they could push for a special session if Roe v. Wade is overturned. 
In a leaked draft from Politico, Justice Samuel Alito suggests states should decide on abortion laws.
Georgia's so-called "heartbeat law" is stricter than the Mississippi law at the center of the case that the high court is considering.

Georgia passed House Bill 481, which bans abortions after six weeks, but it has been held back in federal court. 

The Georgia Legislature is adjourned until next year.

To pass additional abortion restrictions before the start of the 2023 session would require the governor to call a special session.

Gubernatorial candidate David Perdue said that if he is elected in November he would push to enact a ban on abortions in Georgia.
On the other side of the aisle, Stacey Abrams said she was "enraged" by the news.
2. The Supreme Court will investigate the how the opinion on Roe v. Wade leaked.
The final decision is expected to come down in late June.
On Twitter, Gov. Brian Kemp said he supports an investigation into the breach.
3. Early voting sets a record for the May Primary. 
Election data shows more than 27,000 Georgians voted in person Monday.

So far, more Republicans have cast votes than Democrats.

14,950 people voted on the first day of early voting back in 2020. 
Early voting is available across Georgia every weekday and on two Saturdays until May 20.   
4. Georgia sets $1.5 billion in aid for Rivian.
The electric vehicle maker promised 7,500 jobs to Georgia.
Perdue and others in the community have criticized what they call a lack of transparency about the deal.
Please be sure to sign up for our Political Rewind newsletter here; a new edition comes out today. 
Secondary Content
Bottom Content