Section Branding
Header Content
Small Business Majority says these bills will help business owners next legislative session
Primary Content
Policy experts say while Georgia lawmakers made major progress this legislative session addressing mental health and education, there is more work to be done for small businesses. GPB's Ellen Eldridge reports.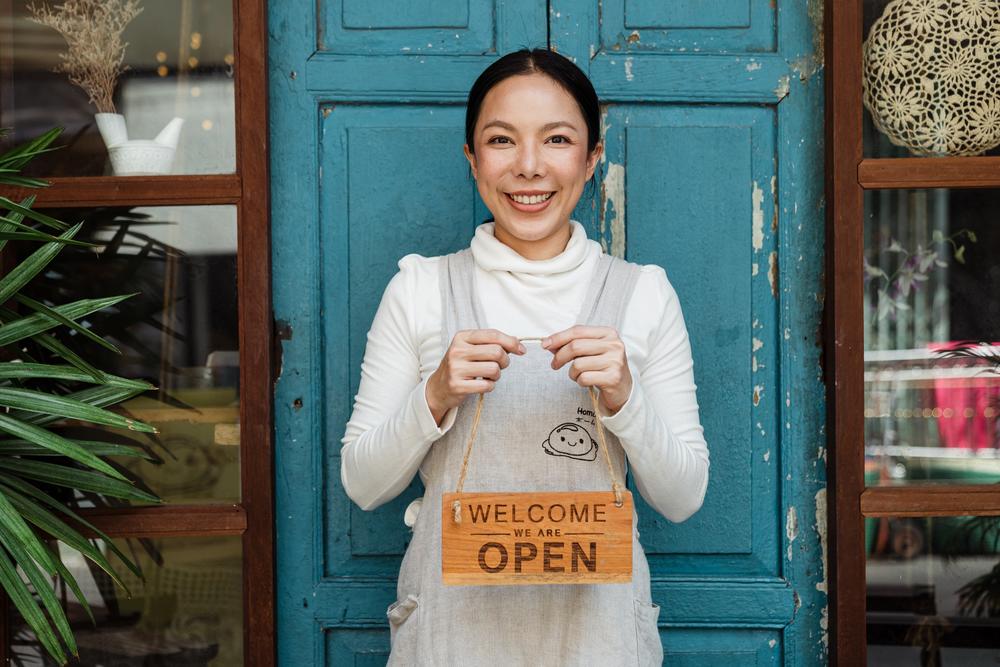 Every year the state touts being voted No. 1 for business, but small business owners — especially entrepreneurs of color — continue to struggle with challenges brought on by the pandemic, Small Business Majority Georgia Director Rachel Shanklin said. 
The nonprofit organization focused this session on tracking legislation related to increasing tax fairness for small businesses, expanding access to capital infrastructure and economic development, expanding health care access and affordability, and advocating for a state paid leave program.  
PREVIOUS COVERAGE: 80% of Georgia voters support an insurance plan for paid leave. This bill would make it happen 
The state missed opportunities by not passing bills related to economic mobility, workforce and entrepreneurship, Shanklin said, especially where policies most affect those with low to moderate income, including small business owners, entrepreneurs of color, Black-owned businesses, women-owned businesses and immigrant-owned businesses. 
Specifically, the Georgia Work Credit would have established a state earned income tax credit that nearly six in 10 small business owners support, Shanklin said. She noted that most small businesses in Georgia are those solo enterprises, and many of them are still facing extensive challenges from the pandemic. 
"The EITC is a proactive solution that Georgia policymakers could put in place to drive economic growth and correct existing tax policy," Shanklin said. "This is why we are very disappointed that Georgia lawmakers did not work to ensure that Georgia entrepreneurs and all Georgians have access to paid family and medical leave, which was (House Bill) 1517." 
Advocates hope to see that bill return next legislative session. 
Making child care affordable and accessible for families could make it easier for women to balance their disproportionate caregiving responsibilities, allowing them to enter or stay in the workforce and advance their careers, Shanklin said. 
RELATED: 1 in 5 Georgians quit jobs to be caregivers during the COVID-19 pandemic. Here's why 
"The lack of access to affordable child care has put a significant burden on working parents and has also impeded the ability of small business owners to retain a skilled workforce," she said. 
Small Business Majority's polling revealed that small businesses strongly support bold child care initiatives, with 68% in favor of making the child and dependent care tax credit expansion permanent, 65% supporting paying child care workers at least $15 an hour, and 67% favoring providing access to medical leave and parental leave. 
"Child care is an important infrastructure piece and safety net program, not just for entrepreneurs but for all of our communities," Shanklin said. "So, it's a very important issue."
Secondary Content
Bottom Content