Section Branding
Header Content
This university is growing to fill gaps in mental health care services
Primary Content
Brenau University's new school of adolescent counseling opened last month in downtown Gainesville. It's part of an effort to provide more mental health therapists to meet the growing demand. GPB's Ellen Eldridge has more.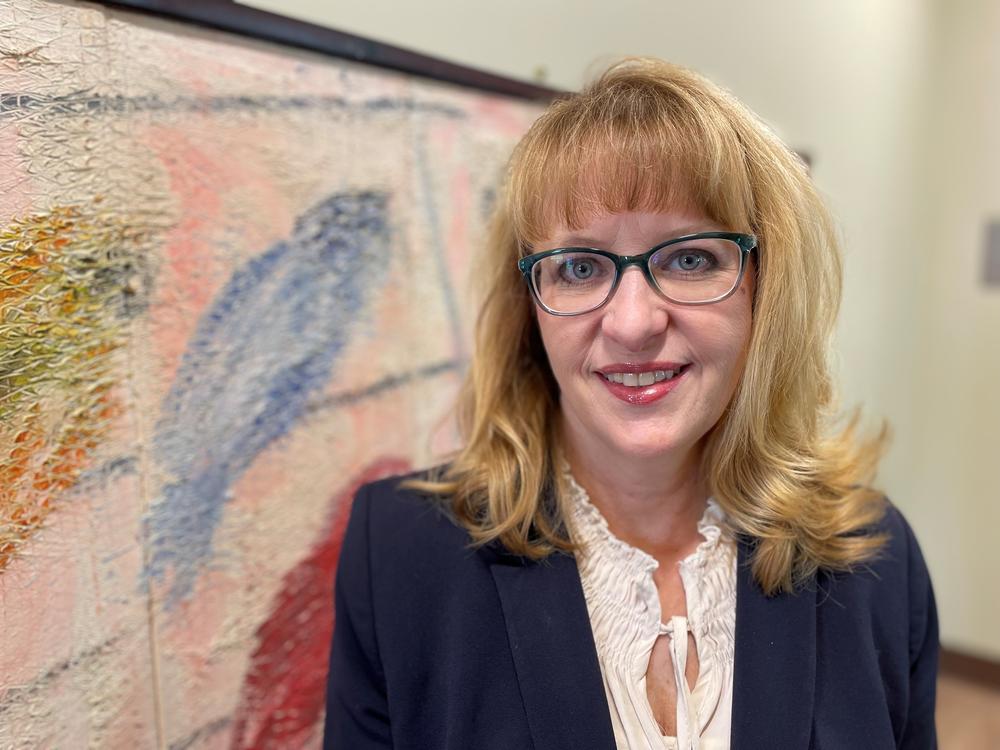 The growth of Brenau University's J. Lynn Darby School of Adolescent Counseling, which is part of the Ivester College of Health Sciences, is driven by a national and statewide gap in mental health services, the university's president says.
In addition to more well-trained mental health professionals in Georgia, President Anne Skleder said the local need is great, as well. 
"In Hall County, there are only 4.9 psychologists per 10,000 children, and 76 other counties have no psychologists," Skleder said.
Psychiatrists for children are virtually nonexistent in Georgia, which ranks 48th among the states in access to health care, and much of the state is categorized as underserved by the Georgia Department of Community Health.
"We want to create the next generation of educators of those who will ultimately then be going out there," Skleder said. 
The new location in downtown Gainesville will accommodate more students at the bachelor and master's degree levels and, in fall 2023, a doctoral program in clinical psychology.
"So we can start educating doctoral clinicians that can then not only help with the clinic, not only do research, but, most importantly, educate the next generation of clinicians," Skleder said.
The employment of counselors in substance abuse, behavioral disorder and mental health is expected to grow 23% through 2030, with about 41,000 annual job openings nationally, according to the U.S. Bureau of Labor Statistics.
Julie Battle, the chair of the Darby School, said current students are already gaining valuable experience by helping members of the community under the supervision of local clinicians.  
"Because we have so few mental health care providers in in our communities, often folks have really long waiting lists," Battle said. "So, people might want to get in to see a professional counselor or a psychologist, but have to wait three, four or five months."
Battle said the school's clinics work to provide services to those without insurance, and those who are under-insured.
Secondary Content
Bottom Content