Section Branding
Header Content
Political Rewind: Kemp could avoid runoff; Raffensperger holds his own; Trump held in contempt
Primary Content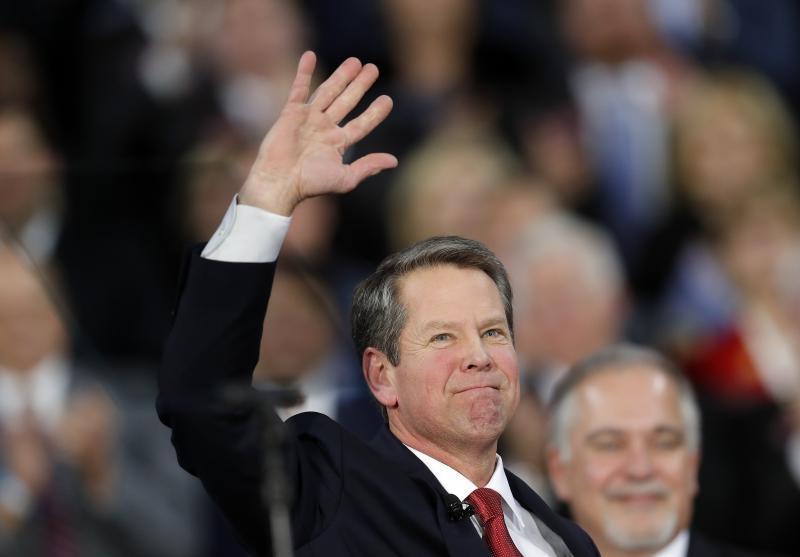 The panel: 
Amy Steigerwalt — Professor of political science, Georgia State University
Claire Sanders — Senior lecturer of political science, Georgia College
Tamar Hallerman — Senior reporter, The Atlanta Journal-Constitution
Tammy Greer — Professor of political science, Clark Atlanta University
The breakdown: 
1. Gov. Brian Kemp could win the GOP nomination without a runoff. 
The Atlanta Journal-Constitution reports Kemp led David Perdue 53% to 27% in the poll of likely voters in the Republican primary.
The poll was conducted earlier this month, before the series of debates hosted by the Atlanta Press Club.

The margin of error is 3.3 percentage points.
2. Brad Raffensperger is holding his own against Trump-backed U.S. Rep. Jody Hice in the race for Secretary of State. 
The same poll had Raffensperger at 28% and Hice at 26% — a virtual toss-up within the margin of error.
Raffensperger, the incumbent, refused Trump's demand to find more votes after he lost the state of Georgia in the 2020 election.
3. Early voting starts next week for the Georgia primaries. 
This is the first statewide election under new law SB 202.

The law was passed in 2021 and makes changes to absentee voting, early voting, and vote counting.

Yesterday was the last day to register to vote in the May primaries.
4. A New York state judge on Monday held Donald J. Trump in contempt of court for failing to comply with a subpoena.
This relates to a part of a civil investigation into his business dealings.
Trump was ordered to fully comply with the attorney general's subpoena.

He will be fined $10,000 a day until he does, though the ruling may be short-lived.
Tomorrow on Political Rewind:
The Atlanta Journal-Constitution's Greg Bluestein joins our Wednesday panel. 
Secondary Content
Bottom Content