Section Branding
Header Content
Don't forget! Check your registration and polling place information before you vote
Primary Content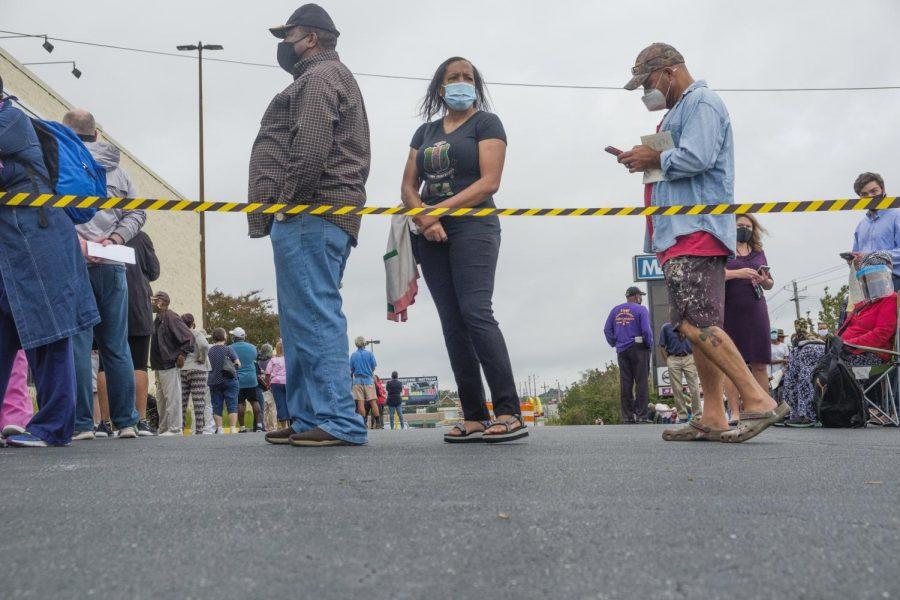 Before you plan to vote in Georgia — whether by mail, early in person or on Election Day — it's always a good idea to check the state's My Voter Page to ensure your information is correct.
Monday, April 25, was the last day to update your voter registration before the May 24 partisan primary, and the deadline is Tuesday, Oct. 11, for the Nov. 8 general election.
Here are some other key dates to keep in mind: 
The state's My Voter Page is a one-stop shop to find your voter registration information, polling place, sample ballots, districts, voter participation history and more. This information is especially crucial to review after redistricting, which has changed the boundaries of everything from local county commission districts to who your U.S. House representative is — and it's all but certain that at least one of your districts has changed.
You can also look at a list of all the candidates who qualified to be on the ballot, as well as review a blank copy of your ballot you can review as a sample.
Georgia allows anyone who is registered to vote to cast an absentee by mail ballot. There are new deadlines and requirements under SB 202, the omnibus voting law that passed in 2021, but the general gist is that you must fill out an application and return it to your local elections office. You can also access a blank absentee ballot application and upload a completed version on Georgia's online absentee portal, found at https://securemyabsenteeballot.sos.ga.gov/s/.
On the newly revamped portal, you can download a blank absentee ballot application, complete and submit the application and verify that your driver's license number is the number on record with the state. Georgia law requires a pen-and-ink signature, though, so you must download the filled-out ballot application to sign it.
Once you've completed the application request, you can return it by mail, fax it, attach it to an email or drop it off in person to your local elections office.
RELATED: Battleground: Ballot Box | How to vote absentee by mail in Georgia under SB 202
The last day you can request an absentee ballot is 11 days before the day of the election, or two Fridays before. For the 2022 primary, that's May 13. For Election Day in November, that's Oct. 28.
There is also an in-person early voting period that runs most days in the three weeks before an election, and the My Voter Page will have links to all open early voting sites in your county, as well as their days and hours they are open.
Georgia has about 7.7 million voters on the rolls, and an estimated 95% of eligible voters have registered. The state's population (and voting population) has exploded in the last decade, with more than two million additional voters signing up in Georgia over the last decade.
Secondary Content
Bottom Content