Section Branding
Header Content
Political Rewind: Lawsuit challenges Greene's reelection; DA Willis holds off; Rivian updates
Primary Content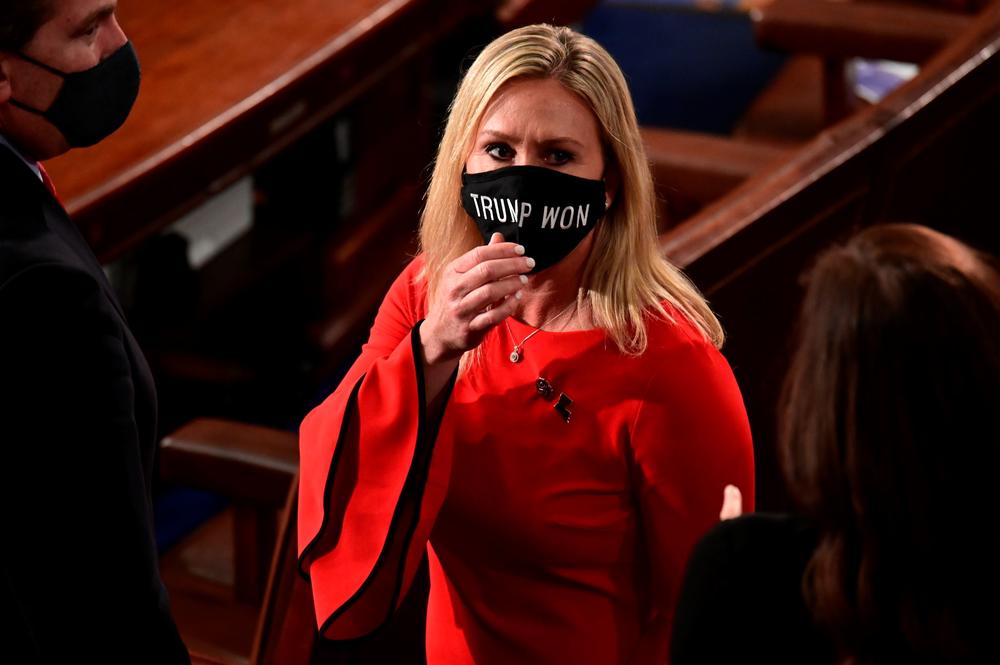 The panel: 
Michael Thurmond — DeKalb County CEO
Sam Olens — Former attorney general of Georgia
Tamar Hallerman — Senior reporter, The Atlanta Journal-Constitution
The breakdown: 
1.  Atlanta-area federal judge allows case that would remove U.S. Rep. Marjorie Taylor Greene from the ballot to move forward.
The New York Times reports that the lawsuit cites Greene's role in the Jan. 6, 2021, attack on the U.S. Capitol.

The case is based on a part of the U.S. Constitution disallowing members of the Confederacy to run for reelection after the Civil War.

The lawsuit would have to move quickly, as we are only a few weeks away from early voting in the primary.
Democratic challenger Marcus Flowers outraised U.S. Rep. Marjorie Taylor Greene in Georgia's 14th District. 
2. Fani Willis said she plans to wait until after the primary before presenting information to a grand jury about whether Former President Donald Trump interfered in the 2020 elections.
The Fulton County district attorney told Tamar Hallerman that the selection of a special grand jury will begin May 2.

She added that testimony from witnesses won't come until June.
3. Fundraising for the 2022 midterm elections reach staggering heights. 
GOP Senate front-runner Herschel Walker said his campaign committees amassed $5.5 million.

Incumbent Democrat Sen. Raphael Warnock raised more than double that amount in the first three months on the year, bringing in $13.6 million.

Fundraising totals loom as Kemp and Perdue are scheduled to take the stage on Atlanta's WSB-TV on April 24. 
4. Rivian holds the first of a series of community meetings. 
 Residents of Morgan and Walton Counties offered input about the Rivian plant. 
The California-based car manufacturer promises to create 7,500 jobs.
Wednesday on Political Rewind:
The Atlanta Journal-Constitution's Greg Bluestein joins our panel.
Secondary Content
Bottom Content