WATCH LIVE | GPB Sports' Flag Football - Semifinals, Games 1-6: Next It's St. Pius X vs. Lithia Springs At 12:30 P.M.
Section Branding
Header Content
Political Rewind: Reflecting on faith as Georgians observe Ramadan, Good Friday and Passover
Primary Content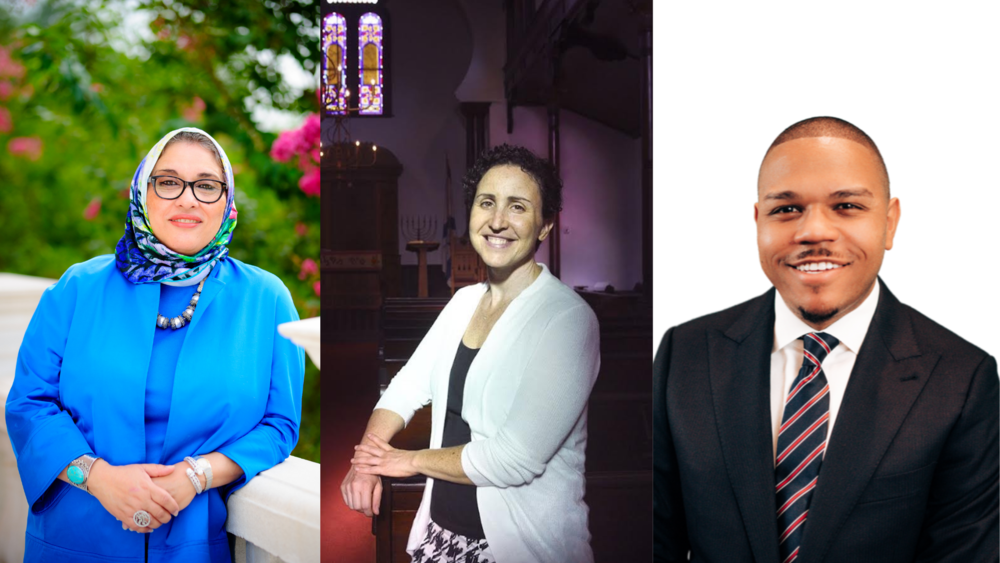 Friday on Political Rewind: Many people have lost faith in institutions. A Gallup poll from last summer reveals only 33% of Americans expressed confidences in major institutions, such as Congress, the media or the criminal justice system. Even the belief in the good faith of our neighbors has suffered as communities are driven apart by toxic politics.
What is the role of our churches, mosques and synagogue during these difficult, divisive days? How are religious leaders finding ways to bring hope as we cope with the pandemic, ineffectual partisan politics and soul-wrenching images of the Russian war in Ukraine?
On today's show, we brought together some of Georgia's prominent religious leaders. It is a relevant day for the discussion: Tonight, Jewish communities observe the first night of Passover; for Christians, it is Good Friday; and Muslims continue their observation of the holy month of fasting during Ramadan.
Panelists:
Dr. Kevin Muriel — Senior pastor, Cascade United Methodist Church
Rabbi Rachael Bregman — Temple Beth Tefilloh in Brunswick, Ga.
Soumaya Khalifa — Islamic community leader
Monday on Political Rewind:
Former columnist Jim Galloway joins our panel to discuss the latest in Georgia politics.
Secondary Content
Bottom Content