Section Branding
Header Content
Political Rewind: Election bill stripped down; Mental health bill moves forward; Trump changes tune
Primary Content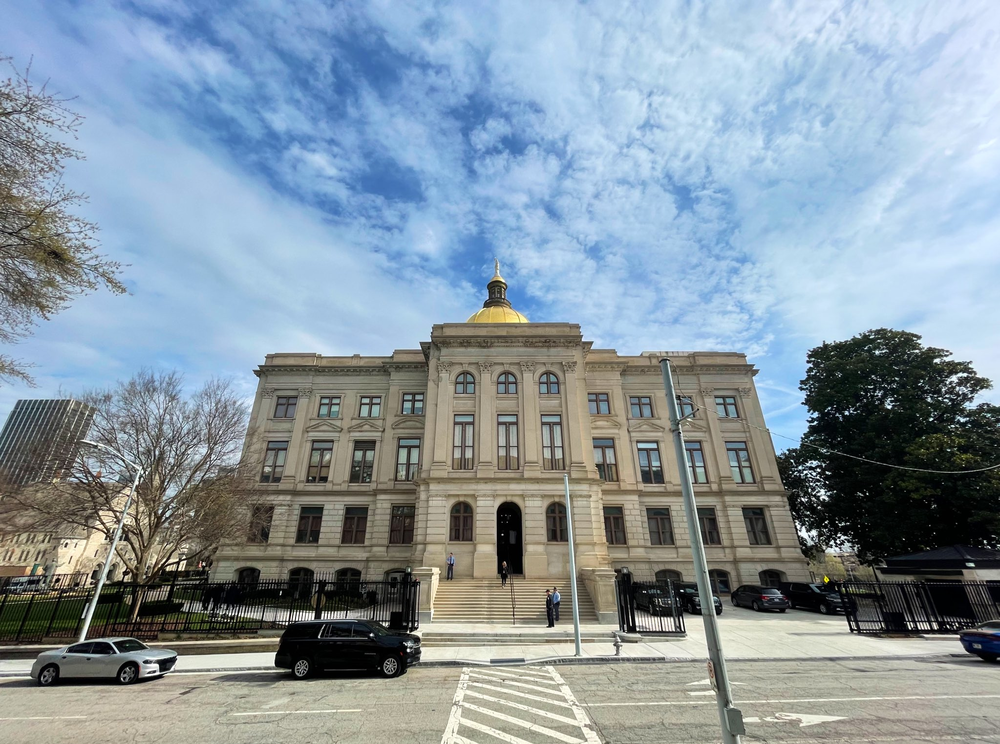 The panel:
Alan Abramowitz — Professor of political science, Emory University 
Edward Lindsey — Republican strategist 
Greg Bluestein — Politics reporter, The Atlanta Journal-Constitution 
Sen. Sonya Halpern — State senator (D-Atlanta) 
The breakdown:
1. Former President Donald Trump appears to distance himself from his gubernatorial endorsement of David Perdue. 
Trump made the comments during an interview with far-right media organization One America News Network.
The former president has endorsed a number of candidates in Georgia, from Perdue in the gubernatorial primary to a challenger for Insurance and Safety Fire Commissioner.

Trump was just in Commerce last weekend for a rally.
But now, Trump downplays his expectations for Perdue as the former senator lags behind incumbent Gov. Brian Kemp in fundraising and polling.
2.  Controversial election bill looks to pass before Sine Die.
Sine Die is on Monday. It is the deadline to pass bills in both chambers by the end of the legislative session.

If a bill doesn't make it through the deadline, the legislation must wait until the next session in 2023. 

House Bill 1464 was shaved down after complaints from voting rights advocates, election officials and poll workers.

The bill was stripped of proposals to allow the public to inspect ballots and plans from GBI fraud allegations.
The bill kept a measure that would require businesses to give workers more time off for early voting.
3. Bipartisan lawmakers behind the "Mental Health Parity" bill looks to pass before Monday's deadline.
House Speaker David Ralston called HB 1013 his top priority this session.
The bill is expected to go to a full vote today. 

It was stalled in a Senate panel after a loud, and conspiratorial, misinformation campaign.

State Sen. Sonya Halpern said she received hundreds of emails in opposition to HB 1013 that cited conspiratorial, false claims.
Today is newsletter day for the Political Rewind team: Get the latest edition by signing up here. 
Secondary Content
Bottom Content